January 11, 2022
The Community Giving Foundation: Berwick recently welcomed four new members to its 2022 Board of Directors.

Mr. Matthew Getty
Mr. Getty is the owner of Campbell Printing Co. in Berwick. He attended Pennsylvania College of Technology and received an associate degree in printing technology. In addition to his involvement with the Foundation, Mr. Getty serves as the vice-president of the Berwick Area Swimming Pool Association. He resides in Berwick with his wife and son, and has a daughter attending Carnegie Mellon University. Mr. Getty and his family are passionate about supporting the Berwick area and proudly participate in many activities and organizations. They are ready to further explore all the community has to offer.
"I am excited to be a part of the Foundation so I can be part of the giving process. I feel it will be very rewarding to help nonprofit organizations achieve their goals and provide for the community."
Mrs. Cynthia Lombard
Mrs. Lombard is a retired community development specialist with over 25 years of experience working with human service agencies throughout Columbia and Luzerne Counties. She was executive director of the Berwick Area United Way for 10 years coordinating over 200 volunteers in raising and distributing charitable funds to support local agencies. After leaving the United Way, she worked with a Medicaid-managed healthcare company as a community relations and provider relations specialist. Her work taught her more about the needs and challenges of low-income citizens eligible for medical assistance.
Throughout her career and retirement, Mrs. Lombard has remained active with the Columbia County Human Services Coalition. She was a founding board member and continues to serve on the boards of the Columbia County Volunteers in Medicine Clinic and the Dental Health Clinic. She also helped create the nonprofit board for the Berwick Theater and Center for Community Arts. Mrs. Lombard is an active member of the Berwick Rotary Club and Faith United Evangelical Lutheran Church, and continues to enjoy an active life as a community volunteer. She and her husband have raised two sons and are proud grandparents of four grandchildren with a fifth arriving spring 2022.
"I have had the pleasure of watching the Foundation grow and evolve over the years since its formation. Through my work on the boards of organizations who have received the benefit of Foundation support, I recognize the importance of these gifts. I am very pleased to be able to join this team of volunteers as we continue this important work."
Mr. Marc C. Nespoli
Mr. Nespoli is a real estate professional who enjoys the challenge of helping his clients find a home. A Pennsylvania native and Penn State grad, he sold his own successful businesses in the fitness industry in 2016 before entering the real estate industry. As the team leader of the Marc Nespoli Group brokered by eXp Realty, LLC, he now has a growing organization of agents all over the state of Pennsylvania. Mr. Nespoli is passionate about educating other agents and mentoring them in all aspects of the business, including time management, lead generation, and how to develop a business owner mindset. He has also been investing in real estate since 2013, bringing distressed or underperforming properties back to life.
When he isn't mentoring, sharpening his skillset, or working with clients, you may find Mr. Nespoli lifting weights, relaxing with his family and friends, or volunteering with several local organizations including For the Cause, Berwick Industrial Development Association, Central Susquehanna Valley Board of Realtors, and Pennsylvania Association of Realtors.
"I'm a believer in the value the Foundation has created for many organizations across the region. It is a great outlet for collaboration and further growth here in the Berwick community."
Mr. Thomas J. Popko
Mr. Popko was born and raised in Mountain Top and presently resides in Berwick. He earned a BS and MBA from Wilkes University. His career in commercial banking began at United Penn Bank and continued through acquisitions and mergers with Mellon Bank and Citizens Bank. Mr. Popko then became business manager for his family-owned pharmacy. Recently, he returned to banking at First Keystone Community Bank as a Commercial Services Officer.
"We ran our family pharmacy for decades in a manner that ensured no one was denied life sustaining help. I hope to be able to continue that effort through my role on the Foundation board."
About the Foundation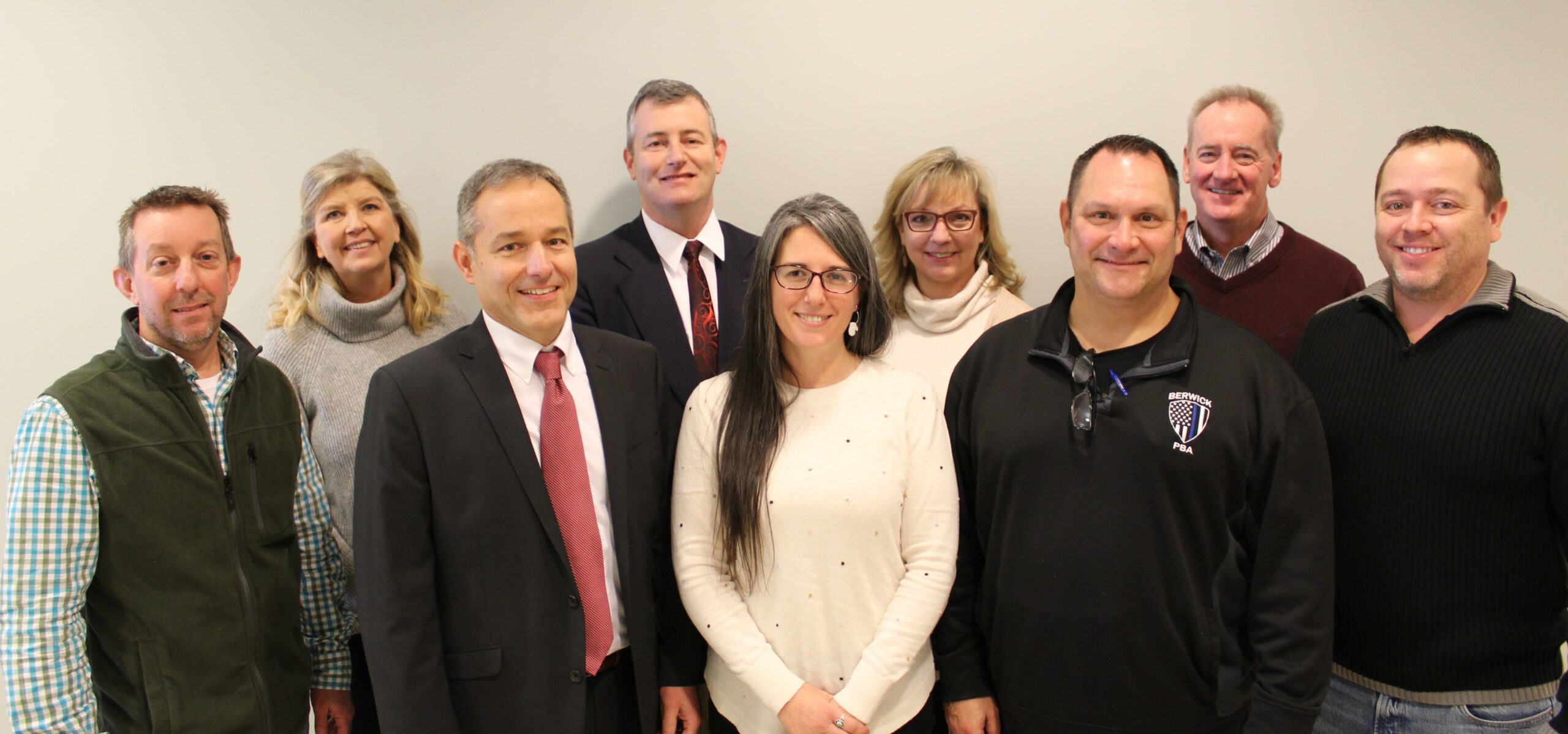 In addition to the four new board members, the Berwick board is represented by: Greg Martz (chair), Jeff Cerminaro (vice chair), Athena Aardweg, Justine Bridge, Bryan Carlin, Lance Kittelson, Michelle Pace, Ken Strish, and Amanda Stutzman.
Berwick is an affiliate of the Community Giving Foundation, which manages over 300 charitable funds and makes grant investments throughout the region to improve the quality of life in the Central Susquehanna area.