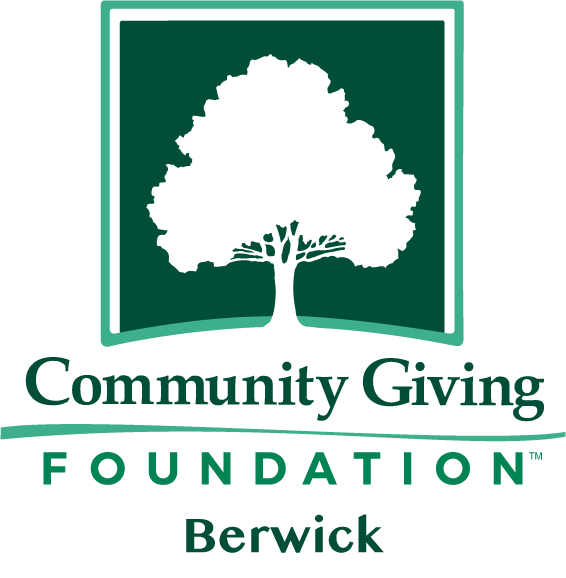 Investing in the Health and Wellness of the Berwick Community.
---
The Community Giving Foundation got its start in the Berwick community in 1998 from the sale of the Berwick Hospital to for-profit ownership. For over 20 years, the Foundation has remained committed to charitable causes that benefit residents in the greater Berwick area. Through funds from individuals, families, and organizations, the Foundation continues to invest in the well-being of its community. Learn more about the history of the Community Giving Foundation.
---
Lisa Canouse was a dedicated wife and mother who impacted the lives of many children in the Berwick Area School District through her passion and big heart. Following Lisa's heart to give to and care for local children, her family established the Lisa's Kids Designated Fund at the Community Giving Foundation: Berwick in her memory. The Fund will support Berwick life skills students (K-12) who demonstrate financial need for necessities that help them thrive as individuals.
"Lisa impacted many students throughout her employment at the school district, and her positive demeanor and unending love for her students is deeply cherished. She had the ability to see each student's strengths and touched so many lives. Her memory and heart will live on through these grants." (Pamela Hegland, Director of Special Education & Student Services, BASD)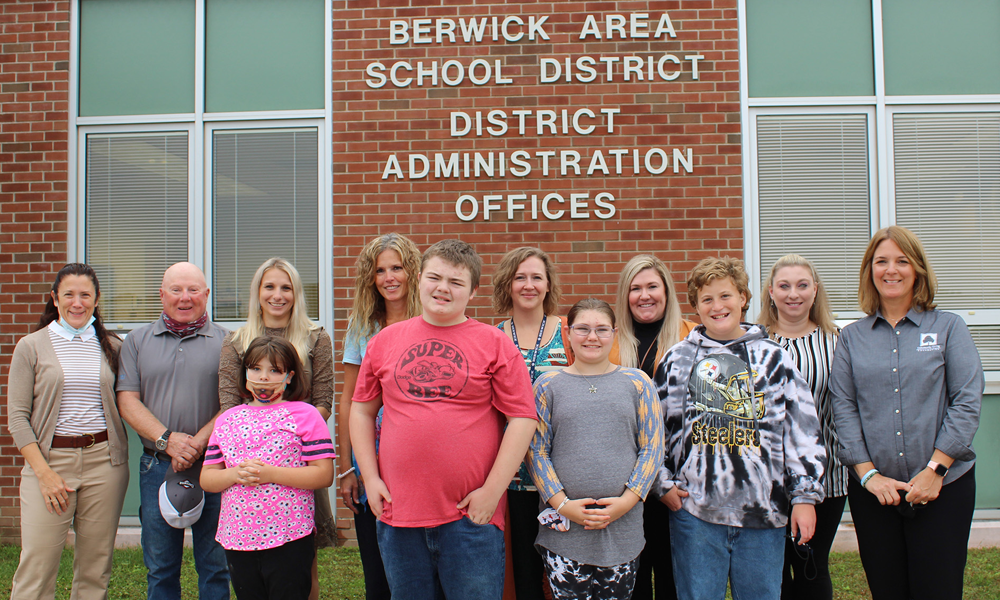 Your support of Community Giving Foundation: Berwick makes an impact on the lives of people in your community. This story is just one example of the power of giving happening right here because of the generosity of our donors.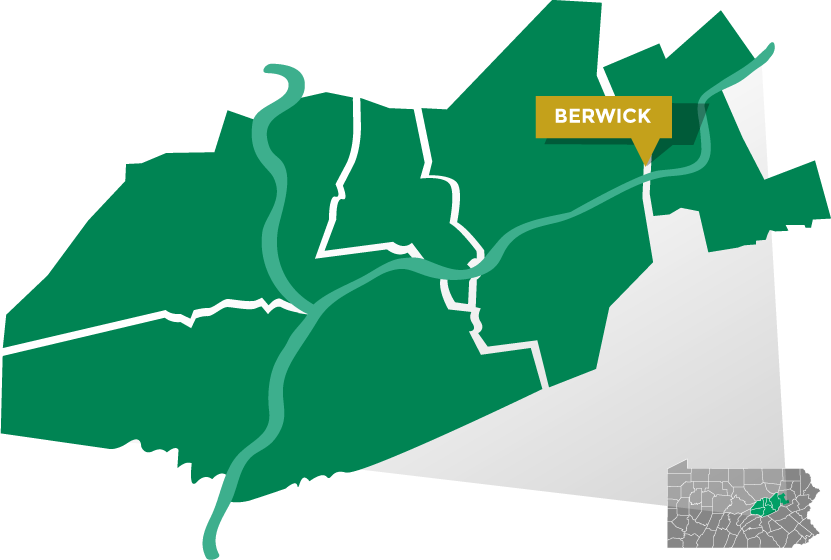 The geographic boundaries of the Berwick Health & Wellness Fund encompass 8 boroughs and 15 townships in eastern Columbia County and lower/western Luzerne County.
The Berwick Health & Wellness Fund is the largest charitable fund of the Foundation. Its mission is to select, identify, and invest in programs and projects that improve the health and welfare of Berwick and the surrounding area—impacting the community's overall well-being, growth, and success. Following the service footprint of the original Berwick Hospital, the 23 locales eligible to receive Berwick Health & Wellness Fund grants are:
Columbia County Boroughs: Berwick Borough*, Benton Borough, Briar Creek Borough, Stillwater Borough
Columbia County Townships: Benton Township, Briar Creek Township, Fishing Creek Township, Mifflin Township, North Centre Township, South Centre Township
Luzerne County Boroughs: Berwick Borough*, Conyngham Borough, Nescopeck Borough, New Columbus Borough, Shickshinny Borough
Luzerne County Townships: Butler Township, Conyngham Township, Hollenback Township, Hunlock Township, Huntington Township, Nescopeck Township, Salem Township, Sugarloaf Township, Union Township
Community Giving Foundation: Berwick facilitates traditional, strategic, and competitive grantmaking programs to support a number of community needs and initiatives. These include annual large and small grant rounds, agency endowment matches, board/staff matches, annual fire company grants, and more. Each year, Berwick awards over $1.3 million to benefit the greater Berwick area.
---
There is a place for you here! Through the collective work of neighbors, families, businesses, and nonprofits, the Community Giving Foundation: Berwick will continue to leave a greater impact in your community for years to come.
Donors can help meet local charitable needs by supporting current Berwick funds or by creating a fund in their own name to establish a personal charitable legacy. Walk through our Giving Workbook or contact a member of Berwick's board or Foundation staff to discuss how you can partner with your local community foundation to make a difference in the greater Berwick area.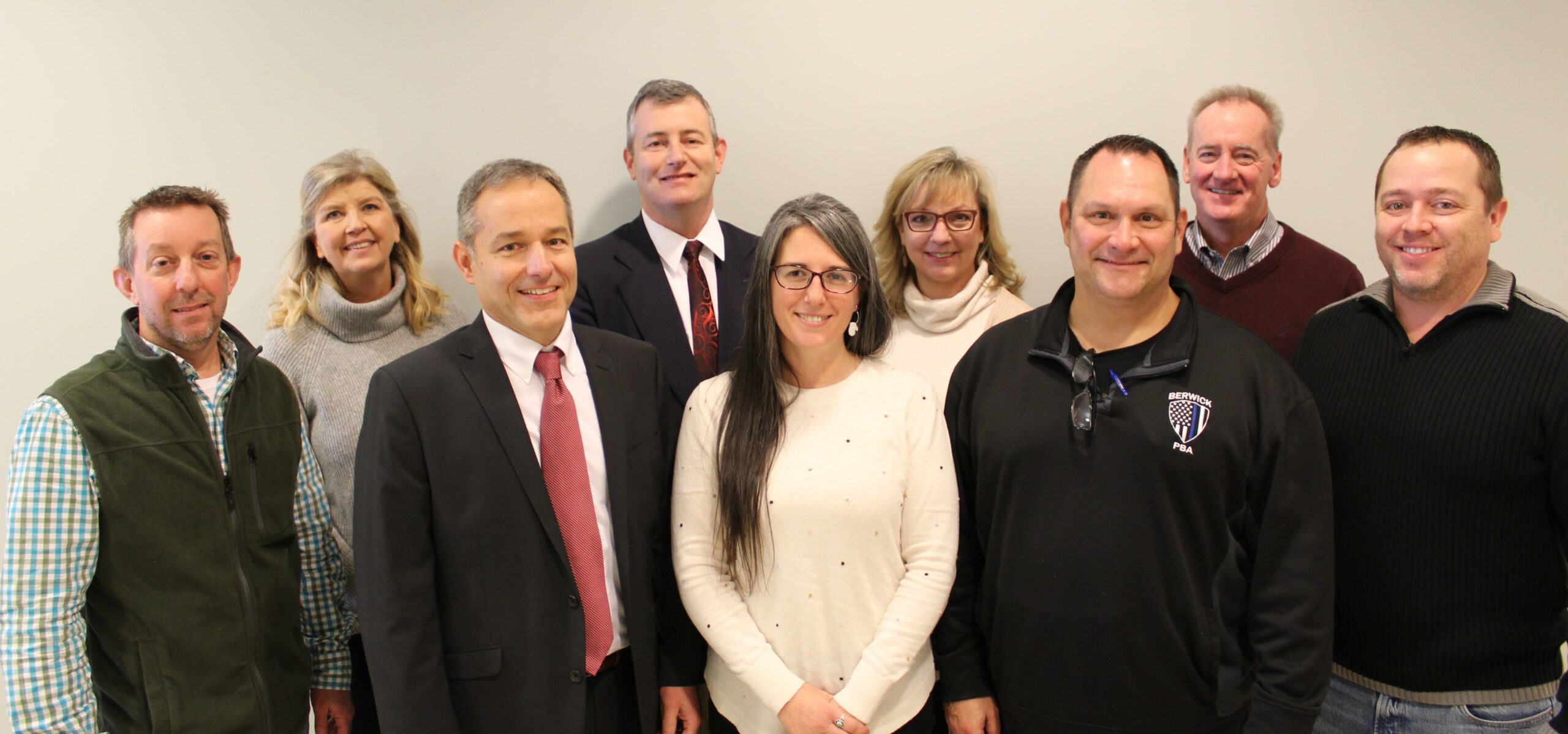 ---
Please contact us to learn more about the Foundation.
---
Greg Martz (Chair)
Jeff Cerminaro (Vice Chair)
Athena Aardweg
Justine Bridge
Matthew Getty
Lance Kittelson
Cynthia Lombard
Marc Nespoli
Michelle Pace
Thomas Popko
Ken Strish
Amanda Stutzman
Board Members are charged with evaluating grant applications, monitoring community strengths and needs, and making site visits as needed to verify progress.
---