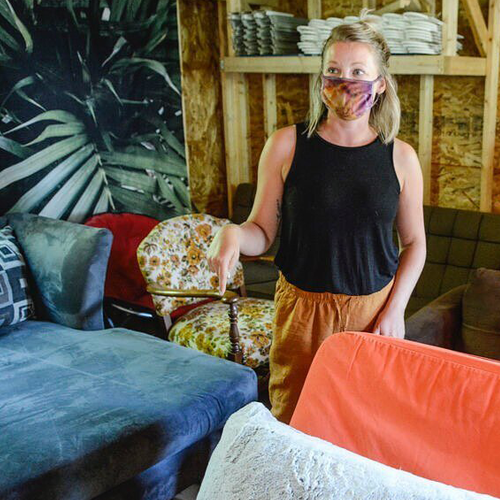 DIG, a new nonprofit organization, was established to promote the overall health and well-being of local low-income residents by meeting furniture needs. Through a Community Giving Foundation: Sunbury grant, DIG's Good Night's Sleep Fund will purchase new mattresses, box springs, bed frames, and pillows for clients—eliminating unwanted risks of infestations and other bacteria that comes from sharing used mattresses. DIG hopes this new initiative will help families receive the dignity and restoration that comes from a healthy, good night of sleep.
"As a new nonprofit in the area, we are blown away by the number of requests we've been receiving for furniture assistance. Support from members of our community, like Community Giving Foundation: Sunbury, means that we will be able to continue to provide this much needed resource to our most vulnerable families. Thank you—from the bottom of our hearts—for helping us instill dignity through household goods." (Emily Mrusko, DIG Founder)
The Exchange is a nonprofit organization dedicated to bringing the arts to all communities throughout our region. In 2019, the group focused on supporting local and regional musicians whose repertoires included Blues music, an original American art form and the basis for various types of music that we listen to today. Through grant support provided by Community Giving Foundation: Bloomsburg, five musicians from Williamsport's Uptown Music Collective were invited to perform as part of the Bloomsburg Town Park concert series.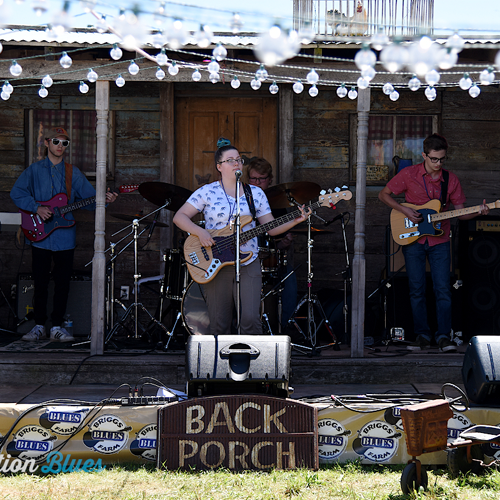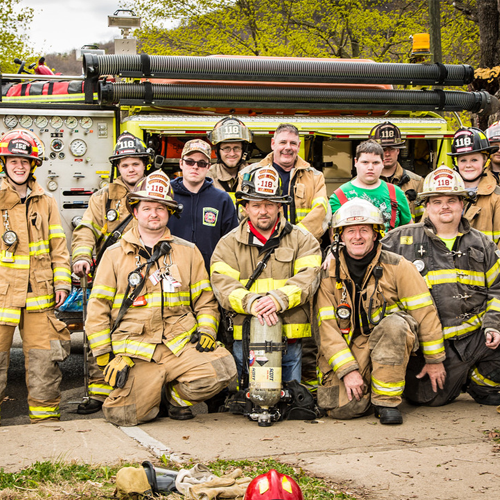 The Berwick Health and Wellness Fund recognizes that our local fire companies perform an invaluable service within the community—one which directly affects the health and wellness of our citizens. The Mocanaqua Volunteer Fire Company recently purchased two-way radios through a grant to improve communication at a fire scene.
"I would like to thank you, and reinforce how much this grant means to us, especially as a small, rural company supported by an ever-shrinking population. The good your organization does throughout the community is tremendous." (Douglas Yacuboski, Mocanaqua Volunteer Fire Company)
"The campership grant from Community Giving Foundation: Sunbury has enabled Setebaid Services to accept more youth living with Type 1 Diabetes (T1D) into our T1D camps. These camps have empowered the campers [through educational and fun activities] to manage their own diabetes, improving their quality of life both now and in the future. This grant has supported a transformative program for these kids. Together we will change the lives of children living with T1D." (Mark Moyer, Setebaid Services Executive Director)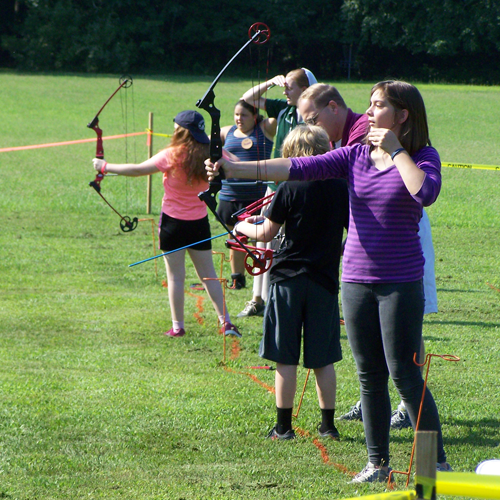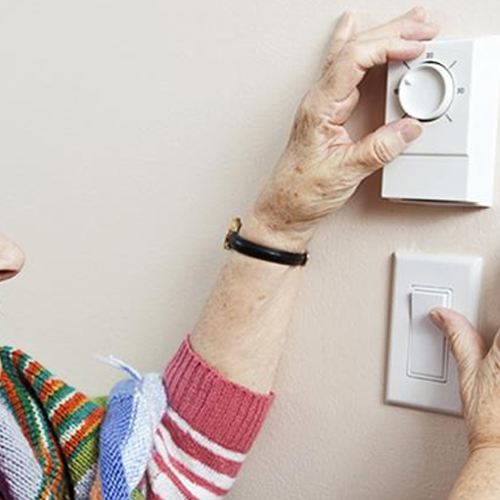 Through a grant by the Hartman / Robbins / Stroup Fund, AGAPE is keeping neighbors warm through a special heating assistance program. Many residents in the community rely on heating oil to warm older homes during the winter months. AGAPE's program supplements LiHeap and other heating assistance through a vetting process and has been vital for many families as the costs of living continue to rise. The initiative aims to improve the quality of life for residents in the Bloomsburg community by offering opportunities for additional aid.
"Heat is a basic need and essential to healthy living in the winter months. Through this funding from the Community Giving Foundation: Bloomsburg, our heating program will be able to help even more clients who depend on us. We are grateful for the financial assistance." (Eileen Chapman, AGAPE Executive Director)
The Danville Child Development Center's "School Age Care for Kids" summer program provides an environment that allows children to explore the world around them, facilitating their continued learning in fun and meaningful ways throughout the summer. Each week of the program focuses on a theme designed by teachers with input from the children regarding their specific interests.
Through grant funding provided by Community Giving Foundation: Danville, over 50 students were able to travel to Lake Tobias, the DaVinci Science Center, and Bloomsburg Theatre Ensemble in the summer of 2019. This grant funding assures that students learn about new topics and places as they are exposed to the larger community.