Who We Are
The Central Susquehanna Community Foundation is a regional philanthropic organization investing endowment funds, large and small, to benefit the communities and residents of Columbia, Lower-Luzerne, Montour, Northumberland, Union, and Snyder Counties in Central and Northeastern Pennsylvania.
The mission of our community foundation is quality of life in the Central Susquehanna Valley – Achieving Donors' Intentions.
Donors can establish a fund with just about any type of asset for charitable causes and organizations they choose to support. Making your gift through the Community Foundation puts the meaning in our motto – For Good, For Ever.
We are celebrating 20 years of service to the Central Susquehanna Valley! View our timeline to learn more about our history.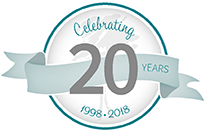 What's Happening
August 12, 2020
......awarded $9,450 from the competitive......
July 17, 2020
Over $450,000 awarded to......
June 29, 2020
The second round of grants totaled $160,677......
June 25, 2020
Grant requests are due August 20, 2020......