Community Giving Foundation helps people create funds that change lives. A 501(c)(3) public charity, the Foundation offers the opportunity for donors to make a lasting charitable legacy that will impact the needs and enrich the lives of those in the Central Susquehanna region. Giving to the Foundation allows donors to focus on their own charitable interests or give broadly to a variety of needs.
In 1999, the Berwick Health and Wellness Foundation was established through the sale of the Berwick Hospital. After several years serving health and wellness initiatives in the greater Berwick area, the Foundation transitioned to a regional community foundation in 2003 under the name Central Susquehanna Community Foundation. After over 20 years of work across its 5 ½ county service area, the Foundation has grown to over 325 funds, increased assets to $80 million, and annually provides more than $2.8 million in grant investments into the region. These investments are enhancing the quality of life in the Central Susquehanna region by providing support to nonprofit organizations and programs impacting health and wellness, the arts, education, youth activities, early childhood development, recreation, and much more.
Our Mission: achieving donors' intentions to enhance the quality of life in the Central Susquehanna region.
Our Winning Aspiration: we ignite innovation through philanthropy to enhance the quality of lives in our region.
Our Values: community, helping others, stewardship, education, trust and integrity.
Our Differentiators: personal relationships, knowledgeable and engaged staff, in touch with community needs, personalization.
As of December 2020, the Foundation has re-branded under a new name: Community Giving Foundation. Its philanthropic commitment to the region and the many stakeholders that make its work possible remains the same. The Foundation continues to expand its impact by working with donors to establish funds that change lives, creating increased funding for vital and changing charitable needs.
---
What is a Community Foundation?
A community foundation is the engine for local philanthropy. It is an umbrella organization that is made up of a collection of individual funds or foundations that were started by either local community-minded citizens, businesses, or other nonprofit organizations. The community foundation manages the funds under one charitable corporation. It can then make the greatest impact on current community needs, and create charitable resources for the future.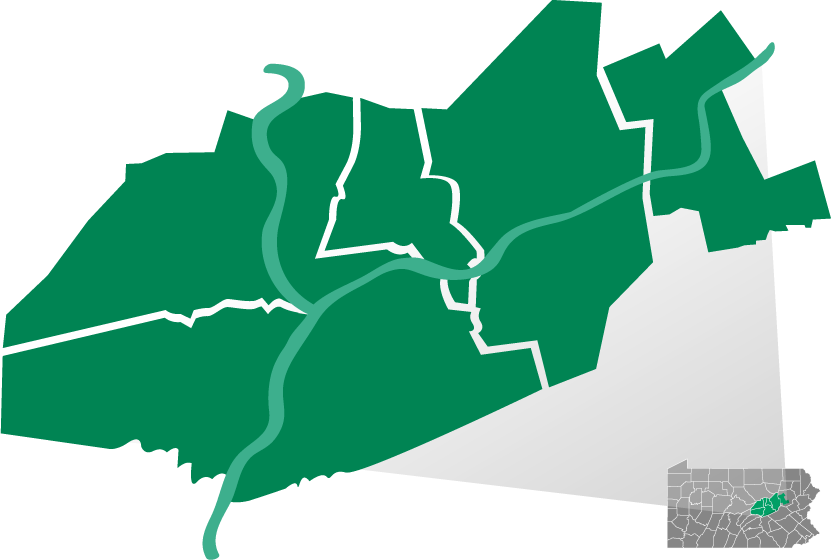 Strengths of the community foundation model include:
IRS tax-free charitable status
Local governance
Operational efficiencies
Pooled investment strategies
Professional grantmaking
Knowledge and identification of charitable needs
Communication with local nonprofit organizations
Learn more about community foundations by reading this Fact Sheet.
The Community Giving Foundation's 5 ½ county service area includes Columbia, Lower-Luzerne, Montour, Northumberland, Snyder and Union Counties.
---
Affiliates & Programs
Community Giving Foundation partners with several affiliate foundations designated to support a particular geographic area. Each affiliate is overseen by a board of directors—local leaders charged with educating their neighbors about creating a charitable legacy to benefit the community and making decisions about grant distributions based on the affiliate's priorities. Affiliates benefit from the administrative support, guidance, and philanthropic expertise provided by Community Giving Foundation, as well as the dedication and vision of local leaders within the communities being served.
Community Giving Foundation also partners with several programs tasked with encouraging philanthropy in a certain area. Current Foundation programs include:
---
Accreditation
An active philanthropic network, the Council on Foundations is a nonprofit leadership association of grantmaking foundations and corporations. Founded in 1949, it provides the opportunity, leadership, and tools needed by philanthropic organizations to expand, enhance and sustain their ability to advance the common good. Community Giving Foundation has been confirmed in compliance with National Standards for U.S. Community Foundations.