Each person brings their own story to the giving process. Motivated by unique passions, values, and experiences, their stories are a personal reflection of what drives their philanthropy. With a deep understanding of local needs and a commitment to stewardship through personal relationships with our donors, the Community Giving Foundation can help you turn your own story into a legacy of community giving in our region. When you give to those in your community, you add to their lives; and by adding to their lives, you add to yours as well. The stories below are just a few examples of the unique ways our partners are leaving a meaningful impact—both now and for future generations.
---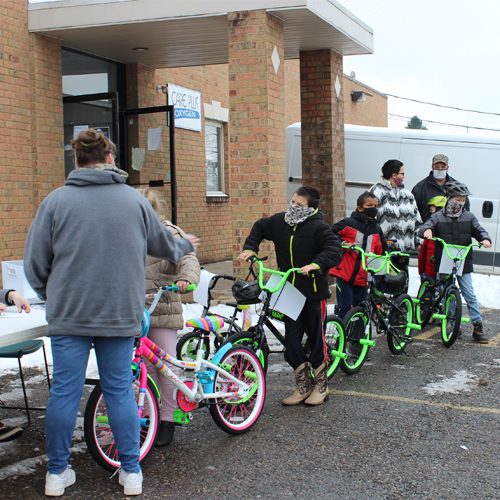 Supporting the Berwick community has always been an important and worth-while cause to Robert and Carole Foster. They established an unrestricted fund in 2009 to benefit Berwick organizations as needs were discovered. Recent grants have partnered with For the Cause to support programming through Berwick's Teen Center. The "Secret Santa Bicycle Program" offered new bicycles, helmets, and light up accessories to Berwick students. The giveaway event connected volunteers, mentors, community partners and families in the Berwick area.
Carole and I started our fund to supply continuous support to our community. We were both teachers at Berwick High School, and the education and well-being of young people in our community was very important to us. It is gratifying to see our fund support local organizations like the Teen Center." (Bob Foster, Fundholder)
The Foundation's Youth in Philanthropy program has been encouraging high school students across the region to become community philanthropists for many years, and Sunbury was excited to kick-off the program at Line Mountain in 2022. Through regional meetings and school sessions, students learn about philanthropy and the role of community foundations, and enhance decision making and collaboration through a hands-on approach to the grantmaking process. Thirteen school districts participated in the program in the 2022-2023 year.
"Line Mountain High School is eager to participate in Youth in Philanthropy and make a positive impact on our community. This is a great opportunity for our students to learn how to influence change around them now and in the future. We look forward to this experience!" (Kim Poltonavage, Advisor)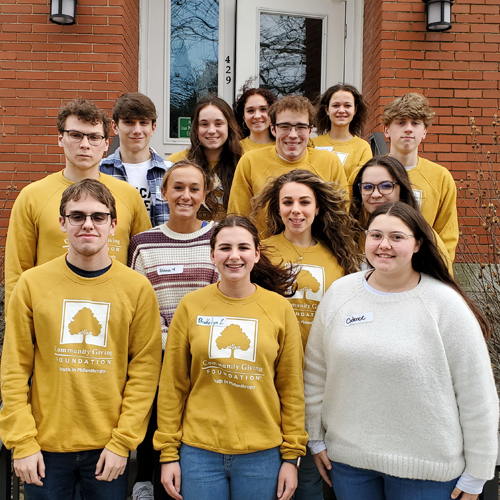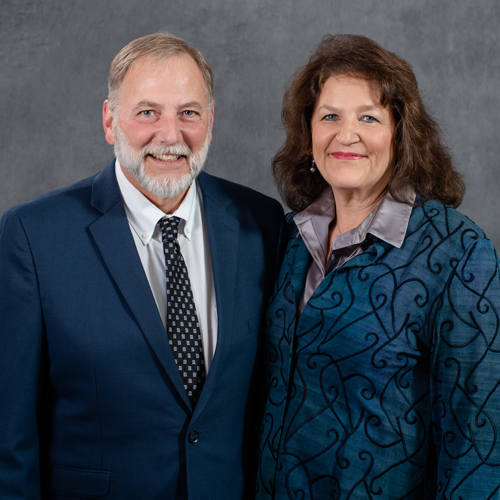 When the Morrison's moved to Berwick, they quickly became immersed in the community and passionate about its growth and success. Holly served as a board member when the Foundation was created in 1999 and fulfilled various terms until she transitioned to the role of President & CEO from 2015-2022. The Operation Morrison Fund was established to support the operating budget of the Foundation—which currently exists from the fees collected from its charitable funds. Holly's hope is that people will see an alternative sustainability plan for the Foundation's future and feel encouraged to join her in supporting its work in our region, both now and for years to come.
"This Foundation has been a part of my life since it began and has been my life passion, work, and philanthropy. I am fortunate that my husband and children both share my commitment to this organization. We hope to see it grow and thrive in perpetuity." (Holly Morrison, Fundholder)
Eos Therapeutic Riding Center serves a special niche in the Bloomsburg area. They have been providing therapeutic horseback riding to children and adults with special abilities and to area veterans for over 30 years. The organization has been a recipient of several grants from the Foundation to help purchase special equipment and maintain the grounds and services used by so many irders. Eos established an agency endowment fund to support a financially stable future as they look forward to many more years of service in the community.
"My passion, heart, and soul is encompassed in the joy that I feel every time I walk through the Eos doors. I am in awe and thankful to the families that share their loved ones with us each week." (Debby, Instructor)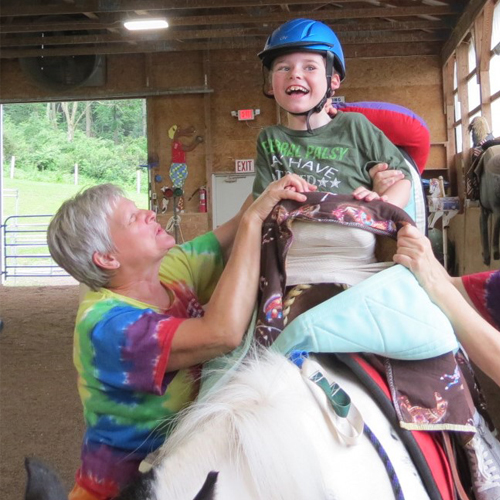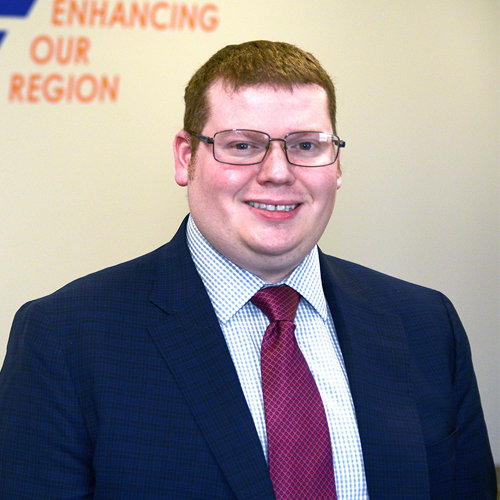 While his professional life largely revolves around building stronger communities in the Susquehanna Valley, Aidan McDonald knew he wanted to continue this work in a personal capacity as well. He was attracted to the donor advised fund option at the Foundation because it gave him the flexibility to be directly involved in grantmaking, creating the largest impact in his community.
"As a younger donor, I want to be able to leverage my giving to do the most good. By engaging in thoughtful, disciplined giving throughout my lifetime, I can maximize my impact in the Danville community." (Aidan McDonald, Fundholder)
After growing up in the Selinsgrove area, Wayne Van Kirk and his wife, Nancy, returned to the community after retirement and made Shamokin Dam their home. When they thought about creating a charitable legacy, the Van Kirks reached out to the Foundation about creating a scholarship fund to benefit Selinsgrove graduates pursuing vocational careers. Jim Van Kirk now serves as advisor of his parent's scholarship fund. Since its establishment, eight scholarships have been awarded to Selinsgrove students. Though the amount may seem small in comparison to the cost of school, Jim feels that every little bit helps encourage students in their future goals.
"Having put my brother and me through college, my parents knew the cost of a post-secondary education and decided it was time to help someone else. I am delighted when I see who received the scholarship each year and read about their future plans. I have kept every note from each recipient!" (Jim Van Kirk, Fund Advisor)