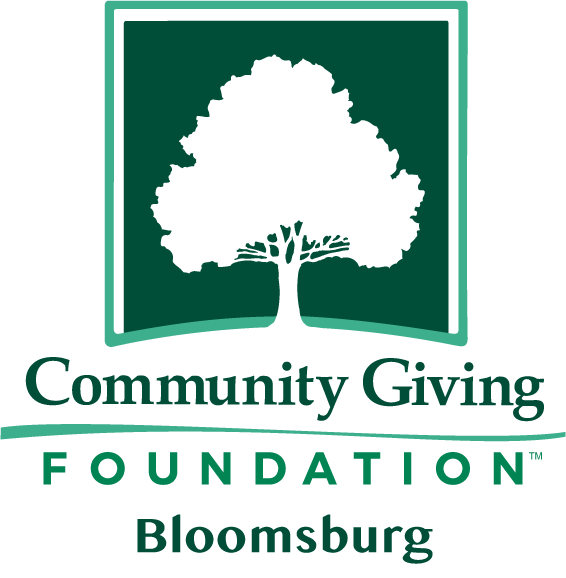 Supporting local nonprofits in the greater Bloomsburg area.
---
Founded in 1996, Community Giving Foundation: Bloomsburg affiliated with the Community Giving Foundation in 2018, working together to build charitable funds in the Bloomsburg area to benefit local residents. Through superior stewardship of enduring charitable gifts, Bloomsburg's mission is to enhance lives, making the community a stronger and safer place for all.
"We are very excited to partner with Community Giving Foundation: Bloomsburg in our shared goal to invest in the greater Bloomsburg area. We will support them as they continue to grow and provide for meaningful projects through nonprofit agencies and assist in their mission to improve the quality of life for the people in their communities."
(Holly Morrison, Community Giving Foundation President & CEO)
---
Even as a little girl, Carol was committed to interracial, intercultural, and interfaith understanding. She spent several formative years in an international student boarding house run by her parents and went on to serve in the Peace Corps and work on social justice projects as an adult. Carol's career in higher education included supervising foreign study programs. Carol's fierce commitment to the causes of justice led her to work closely with Bloomsburg's Coalition for Social Equity. After Carol's passing, her husband established the Carol Deforest Locke-Endy Fund to honor his wife's life work.
"It is deeply satisfying to honor Carol's life and work by establishing this fund in her name to further interracial, intercultural, and interfaith fellowship and understanding." (Mel Endy)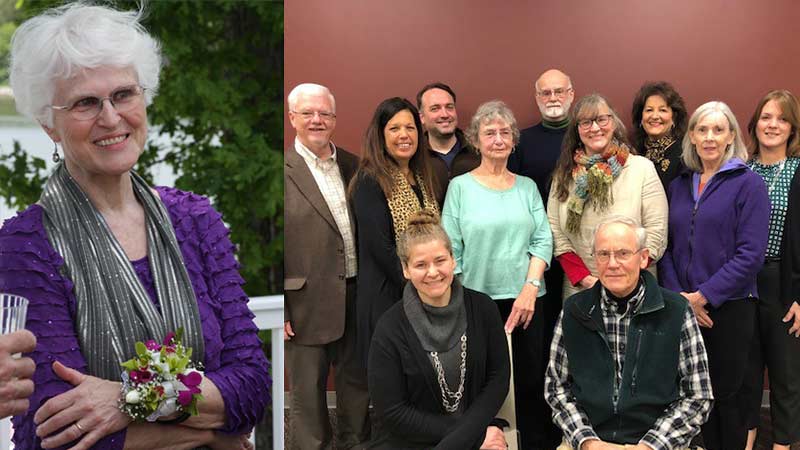 Your support of Community Giving Foundation: Bloomsburg makes an impact on the lives of people in your community. This story is just one example of the power of giving happening now because of the generosity of our donors.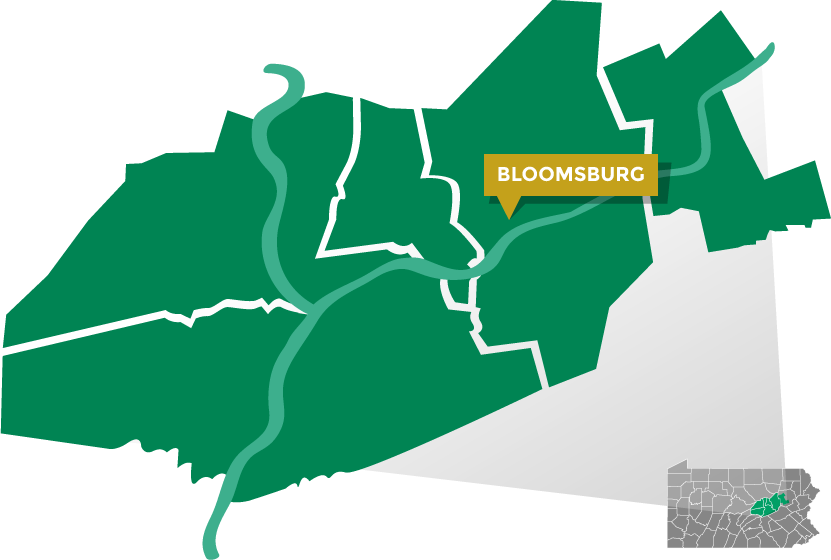 Community Giving Foundation: Bloomsburg was created in 1996 from the interest paid back on a loan borrowed by Magee Industrial enterprises from a Federal Urban Development Action Grant (UDAG). The Town of Bloomsburg invested this interest, advocating for Bloomsburg's establishment to support a variety of local nonprofit organizations.
Over its existence, more than 200 grants have been awarded by Community Giving Foundation: Bloomsburg, totaling more than $200,000. The impact has been far and wide, providing support for many organizations that offer programs and services to increase the quality of life for thousands of individuals in the greater Bloomsburg area.
Community Giving Foundation: Bloomsburg proudly makes grant investments to benefit youth, the disadvantaged, cultural, historical, and educational programs. It recently awarded nearly $10,000 to local nonprofits during its competitive grantround.
---
There is a place for you here! Through the collective work of neighbors, families, businesses, and nonprofits, the Community Giving Foundation: Bloomsburg will continue to leave a greater impact in your community for years to come.
Donors can help meet local charitable needs by supporting current Bloomsburg funds or by creating a fund in your their own name to establish a personal charitable legacy. Please contact a member of Bloomsburg's board or Foundation staff to discuss how you can partner with your local community foundation to make a difference in the greater Bloomsburg area.
"Our region has so many needs, large and small, and to be part of an organization that positively impacts the greater Bloomsburg area makes me proud to serve. You can make a difference, too, by supporting Community Giving Foundation: Bloomsburg so we can continue to help our friends and neighbors!" (Pam Young, Board Member)
---
Please contact us to learn more about the Foundation.
---
John Thompson (chair)
Pam Young (vice chair)
Donna Coombs
Lynn Cromley
Fred Gaffney
Tom Kapelewski
Dick Klingerman
Jessica Lehman
Patti Leighow
Paul Reichart
Board Members are charged with evaluating grant applications, monitoring community strengths and needs, and making site visits as needed to verify progress.
---