April 15, 2019
The Selinsgrove Area Community Foundation, an affiliate of the Central Susquehanna Community Foundation, recently awarded $25,713 to local nonprofits during its competitive grantround. Awards were granted through the Selinsgrove Area Community Foundation Fund, the Richard and Anna Mary Wetzel Unrestricted Fund, the Keiser Family Trust Fund, the Gloria Faylor Karchner Charitable Fund, the Patricia H. and Richard E. Garman Fund, and the Robinson Family Donor Advised Fund. Grant recipients received the awards during the Foundation's annual grantee and fundholder luncheon on April 12, 2019 at Isabella Ristorante in Selinsgrove.
With a focus on funding organizations that invest in community programs and projects within the Selinsgrove and surrounding areas, the 2019 grant recipients include:
Birthright of Sunbury, Inc. – Family Assistance for Toiletries for Low-Income Parents, $500
Central Susquehanna Sight Services, Inc. – 2019/2020 Prevention of Blindness Programming, $1,000
CSCF Youth in Philanthropy Program – Selinsgrove School District, 2019-2020, $6,000
CSCF Youth in Philanthropy Program – Midd-West School District, 2019-2020, $6,000
Evangelical Community Hospital – Increasing Independence for Young Teens through [email protected] Programming, $1,000
Far Point Animal Rescue – On-going Care of Rescued Horses, $1,000
Foundation for Free Enterprise Education – Pennsylvania Free Enterprise Week 2019, $625
Girls on the Run of Greater Susquehanna Valley – Girls on the Run Financial Assistance Initiatives, $1,000
Middlecreek Area Community Center – Summer Camp, $1,000
Regional Engagement Center (REC) – Summer Camp Artist in Residency Program, $1,000
Selinsgrove Area Meals on Wheels – Program Support, $800
Selinsgrove Area Recreation, Inc. – Water Aerobics, $1,000
Summer Seals Day Camp – Program Support, $1,000
Susquehanna University Kids' College – Program Support, $800
The Arc Susquehanna Valley – Selinsgrove Summer Jump Start Program, $1,000
Union-Snyder Agency on Aging, Inc. – Upgrades for Selinsgrove Senior Center, $788
Union-Snyder Community Action Agency – The Linen Closet (TLC) Expansion Project, $1,000
The Selinsgrove Area Community Foundation exists to assist and encourage donors of all levels to achieve their diverse philanthropic interests while providing a legacy that will serve Selinsgrove and the surrounding communities for present and future generations. Nonprofit organizations that provide programming in the Selinsgrove community and surrounding areas are encouraged to apply during the 2020 competitive grantround. Details will be available February 2020 at csgiving.org/grants. Learn more about the Selinsgrove Foundation online at csgiving.org.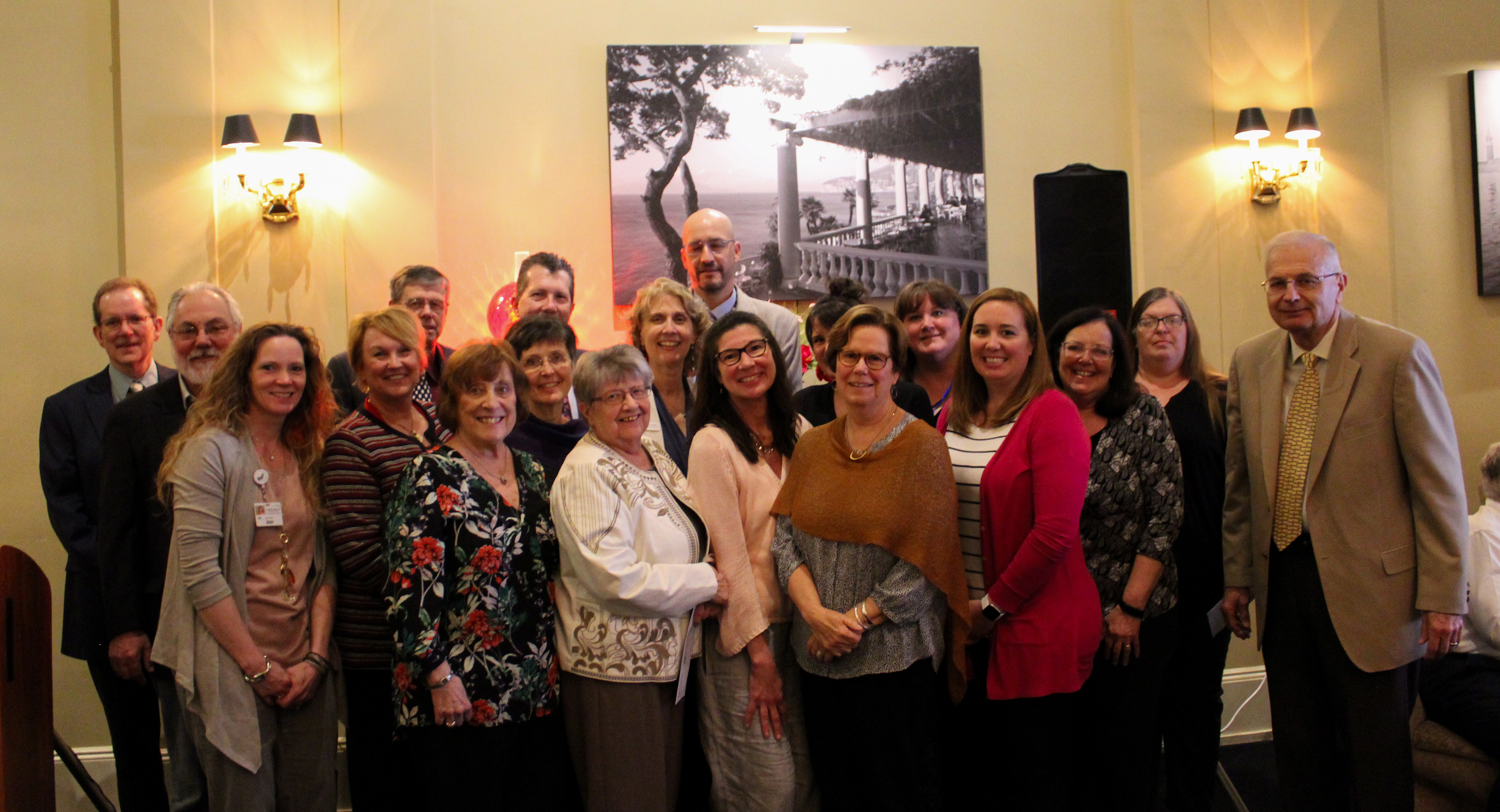 Pictured at left, Selinsgrove board members and grant recipients pose at the Foundation's luncheon on April 12th.