Over the last few months, the Community Giving Foundation has continued to strengthen our relationships with nonprofits across the region. Funding from individual donors, Foundation funds, and businesses helped the Foundation award grants to over 75 local nonprofits to meet requests including: essential items (personal care, cleaning supplies, medical supplies, nonperishable foods), meal prep and distribution, equipment maintenance, financial assistance and crisis services, educational programs, and human resource needs. Through these grants, recipients were able to provide continued services to clients at a critical time.
Support the Disaster Relief Fund. | Back to Disaster Relief News.
---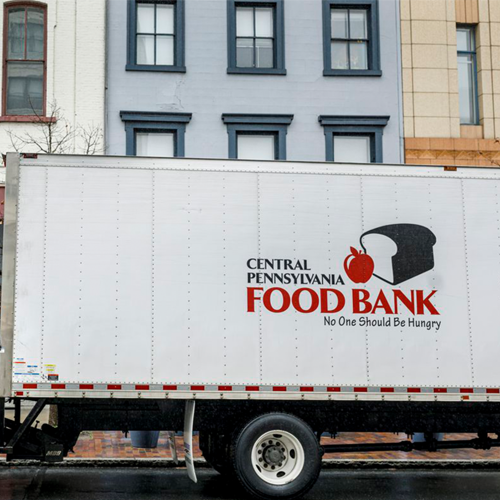 The Central Pennsylvania Food Bank is using its grant from the Foundation's Disaster Relief Fund to provide boxes of healthy food (including produce, meat, milk, and shelf-stable items) to 625 families in the Central Susquehanna Region. Due to the economic uncertainty caused by the pandemic, the number of families facing food insecurity has tripled in some communities. The Food Bank will use this much needed support to ensure that no one goes hungry during these unprecedented times.
"As the COVID-19 crisis continues, it is clearly having a financial impact on millions of Pennsylvanians. We are seeing increased demand on food banks. Life-sustaining gifts like the one form the Foundation will allow us to serve even more people in need in the coming weeks. We are very grateful for this wonderful support." (Joe Arthur, Executive Director)
As a dental office, the Dental Health Clinic (Berwick) has seen many changes as a result of COVID-19, specifically in the enormous responsibility of making their office a safe place for patient care. With constantly changing safety protocols, the Clinic found themselves in great need of additional protective gear. Through a grant from the Foundation's Disaster Relief Fund, the Clinic was able to purchase the necessary personal protective equipment (PPE) to continue treating patients under the new guidelines.
"During this terrifying health disaster, it was very reassuring to find that the Foundation has our backs. Acquiring the staggering amount of PPE has been a monumental task. Having someone to help ease the financial burden has been a true blessing! Thank you for recognizing and backing us during this time." (Dr. Thomas Milavec, DMD)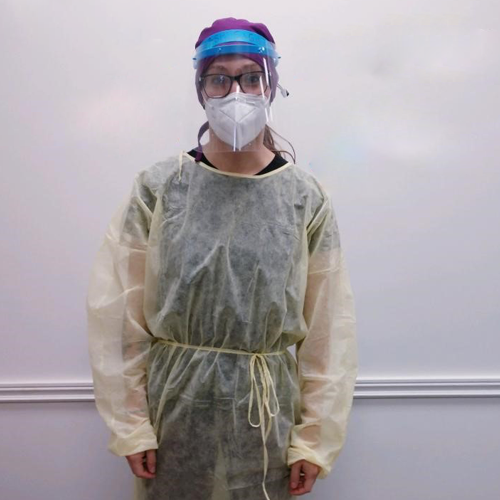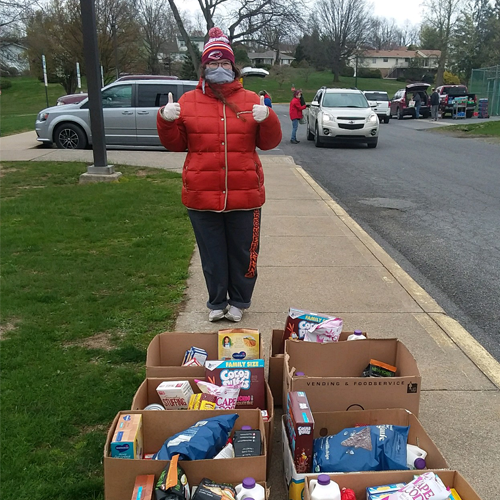 The Regional Engagement Center (REC) immediately put their Foundation grant funds to work by replenishing their Central PA Food Bank matching grant. They will expend all of the funds supplying food boxes to any family in need in the community for the remainder of the school year and throughout the summer. The REC began as soon as school closed, and the need continued to grow—their mission of enriching lives, inspiring ideas, and engaging all generations is there to help!
"We began helping the Selinsgrove Athletic Council and provided 50 boxes of food in March. At the end of April, we provided over 100 boxes of food and baby supplies with the Teachers' Union. We plan for 250 boxes each distribution in May. The hungry youth that showed up at the REC every day are still being served thanks to this grant. We are now able to be creative with our summer distributions with the partners we've gained." (Kelly Felier, President/CEO)
Snyder County Libraries are using their grant from the Foundation's Disaster Relief Fund to help keep the Libraries open and supplement for lost income from cancelled fundraisers. With this support, people are able to safely check out materials, use computers for important tasks, fax paperwork, make copies, participate in Summer Reading from home and even cool down in the air conditioning.
"I am extremely grateful to all the kind donors who made this grant possible. I believe that generosity, good works, and concern for others are more important now than ever. Thank you for your support." (Pam Ross, Executive Director, Snyder County Libraries)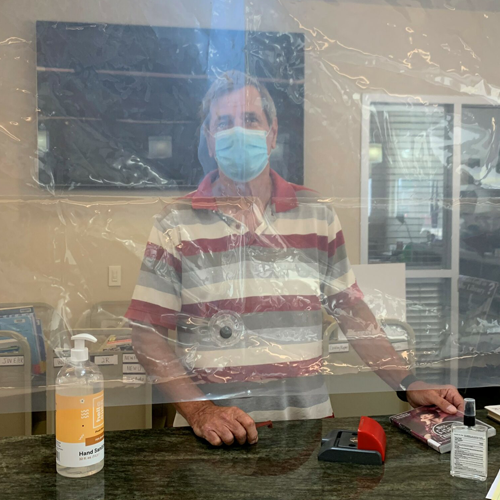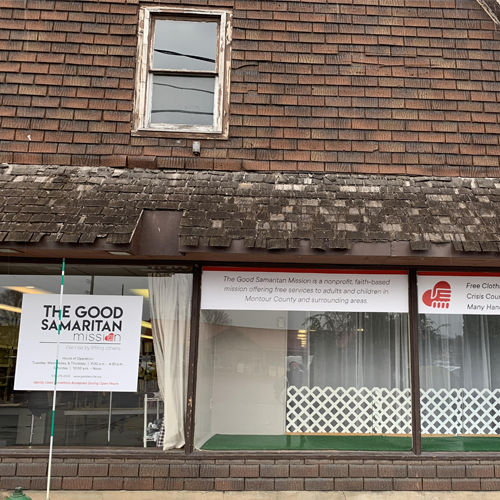 If the Good Samaritan Mission did not have these funds it would cause a drastic financial hardship to the organization's mission—they wouldn't be able to provide fuel, rent, prevent utility shut-offs and other unforeseen financial difficulties their clients are experiencing during the COVID-19 pandemic.
"Our deepest appreciation goes out to the donors who made these funds available. To see the relief in a client's eyes knowing we were able to help is so incredibly rewarding. Thank you." (Carin Wharton, Executive Director)
In Northumberland County, Merakey serves 350 adults who struggle with serious mental illness and addiction. Support from the Foundation's Disaster Relief Fund has allowed Merakey to purchase the equipment needed to provide telehealth services to these community members. Assuring that Merakey consumers can easily access their team of providers prevents recovery relapses from contributing to the mounting collateral damage created by COVID-19.
"We are beyond grateful for the Foundation's generous support of our mission. During this difficult time, their leadership means more than you can imagine. Thank you." (Lisa Jacobs, Project Manager)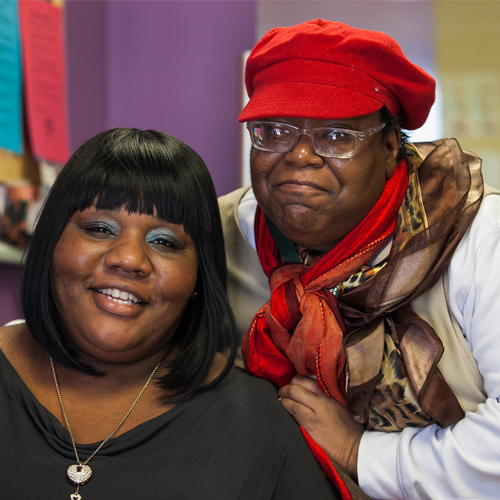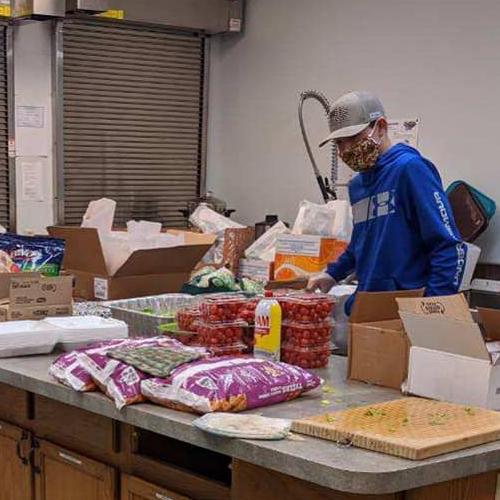 "As director of N4Cs, I would like to extend a huge thank you to the individuals and organizations who donated to the Foundation's Disaster Relief Fund. Throughout these trying times, we have seen the best in people and this continues to astonish me. As we provide free meals and nonperishable food items to community members, it is a constant reminder that we could not do this without community support such as yours!" (Megan Kiliti, Director)
"Danville Child Development Center is proud that our community recognizes the importance of our services in the midst of the COVID-19 pandemic. Parents who are asked and ready to return to work cannot do so without safe, quality child care. On behalf of the parents and families we serve, DCDC is truly grateful for the Foundation's Disaster Relief funding to help meet the challenges of a slow reopening of the local economy." (Diana Verbeck, Executive Director)