Over the last few months, the Central Susquehanna Community Foundation (CSCF) has continued to strengthen our relationships with nonprofits across the region. Individuals, families, and businesses have come together and given generously to the Foundation's Disaster Relief Fund in response to heightened needs in our community as a result of the pandemic. Funding from individual donors, Foundation funds, and businesses helped the Foundation award $365,000 to 78 nonprofits across our region to support those impact by COVID-19. The Foundation has long played a role of channeling funds to the community in need in the wake of disasters and have become a trusted, frontline resource providing direct knowledge to our stakeholders.
Small Business Assistance
In Columbia and Montour Counties, our Foundation has been active in efforts supporting the business and leadership sectors. The County Block Grant gives us the opportunity to extend this partnership by providing much needed technical assistance to process small business applications iv aour web-based grant management system.
For more information and grant applications, please click on the image below for the County where your business is LOCATED.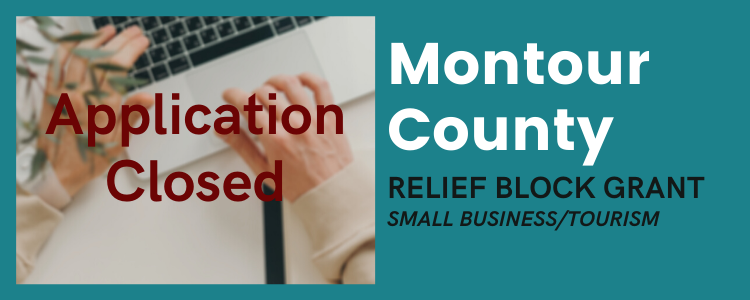 THE MONTOUR COUNTY APPLICATION IS CLOSED.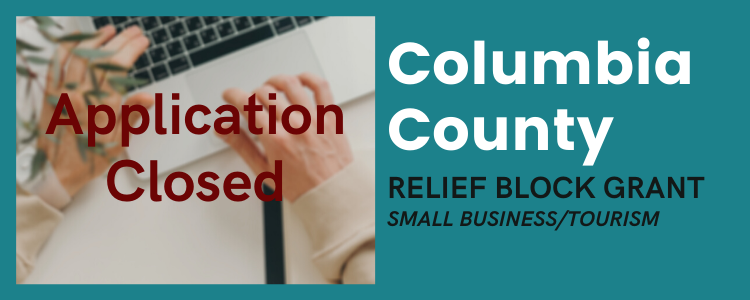 THE COLUMBIA COUNTY APPLICATION IS CLOSED.
Columbia and Montour Counties: Nonprofit Assistance
Because of our trusted relationships with nonprofits and an established process in place to support disaster relief grantmaking, the Foundation is pleased to partner with Columbia and Montour Counties to administer COVID-19 County Relief Block Grant funding for nonprofit organizations. This grantround is designed to provide relief for costs incurred during the period from March 1, 2020 through December 30, 2020.
Eligibility Requirements
Any nonprofit organization (501(c)(3) or 501(c)(19)) serving Columbia and/or Montour County
Funding requests should primarily focus on meeting the organization's needs due to loss of revenue, closures, event/fundraising cancellations, as well as other challenges.
Grant requests up to $15,000 will be accepted starting Monday, August 24, 2020. Grant applications must be completed and submitted through the Foundation's grant website. The deadline to apply is FRIDAY, SEPTEMBER 11, 2020 at 11:59pm, online. For questions about the online grant application, contact Christine Orlando, CSCF Senior Program Officer at [email protected] or 570-752-3930 ext. 2.
Preview the application here. Please note: This PDF is a sample of the application only. No paper applications will be accepted. All submissions must be made online.