---
Holly reports directly to the Board of Directors and has the overall strategic and operational responsibility for the Foundation's staff, programs, expansion, and execution of its mission. Holly works closely to develop, maintain, and support her strong Board of Directors while supporting each of the affiliate boards including Berwick, Bloomsburg, Danville, Selinsgrove, and Sunbury. She leads, coaches, and develops a high-performance management team to ensure effective systems and regularly evaluates program components as to measure successes that are then communicated to the proper stakeholders.  She continues to deepen and refine all aspects of communications from web presence to external relations with the goal of creating stronger relations within the footprint area of the Foundation.  In addition, she oversees grant making and investments, analyzes return on investments and represents the Foundation externally.
Holly is a Berwick resident and has served as an administrator for the Berwick Area School District where she just retired from a 30-year career in education.  During this career, her philanthropic commitment was to serve on the Berwick Health & Wellness Board and then on the Community Giving Foundation Board. She has served the Foundation as the Vice Chairperson and Chairperson.  Holly's experience and passion will be her primary attributes as she focuses on her goal of expanding partnerships and providing leadership for the nonprofit sector.
Dr. Morrison holds a Bachelor's Degree in Business Education from King's College. She has a Master's Degree in Elementary Administration and one in Secondary Counseling from The University of Scranton.  She received her Doctoral Degree in Education from Indiana University of PA/East Stroudsburg.
---
Al is responsible for the Foundation's Finance/Accounting Department, including processing, calculating, and allocating all transactions to the approximately 300 endowed and non-endowed funds. Once all transactions are recorded and reconciled, Al prepares various financial reports to distribute and review with fundholders and affiliate boards. Other responsibilities include: (1) developing and maintaining internal accounting controls to ensure that Foundation assets are adequately safeguarded, (2) annually working with the CEO to create the operating budget and monitoring its adherence to actual income and expenses, and (3) serving as the liaison to the Foundation's Audit & Finance Committee, investment managers, bankers, auditors, and insurance brokers.
Prior to joining the Foundation team in 2012, Al worked in several positions finance positions including internal auditor, controller, and public accounting manager. Al earned his Bachelor of Science degree in Accounting and Finance from LaSalle University in 1989, and attained his Certified Public Accountant certificate from the state in 1994.
---
Kara is responsible for developing and strengthening Foundation relationships and assuring donor stewardship across the region on behalf of the Community Giving Foundation and its affiliates, fundholders and community partners. She works together with the President and CEO to develop and implement strategies for all communications, including website content, social media, events and marketing materials. Her work encompasses the Foundation and its affiliate Foundations (Berwick, Bloomsburg, Danville, Selinsgrove, and Sunbury) and various other donor-advised, field of interest, agency and school district endowments, scholarship, designated, unrestricted and pass-through funds established at the Foundation.
Prior to becoming program officer in 2006, Kara served as the communications officer for CSCF, bringing to the foundation considerable expertise. She previously worked in marketing and communications at Geisinger Health Plan.  She holds a B.A. in Communications from Bloomsburg University. Kara resides in Mifflinville with her husband and two boys.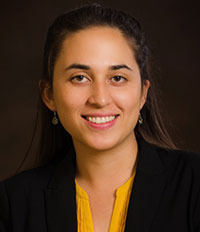 ---
Christine implements and facilitates the competitive grantmaking, strategic initiative, Youth in Philanthropy and scholarship programs of the Foundation. In addition, she works with the President and CEO and affiliate boards to oversee the competitive and strategic grantmaking process and collects all relevant information necessary for a thorough review of grant proposals and/or evaluation of existing programs. Her work encompasses the Foundation and its affiliate foundations in Berwick, Bloomsburg, Danville, Selinsgrove, and Sunbury, various scholarship funds and pass-through grants such as Nurse-Family Partnership.
Prior to becoming program officer in 2015, Christine served in several different capacities at the Foundation bringing considerable expertise. Christine holds a B.A. in Management from Bloomsburg University, with a concentration in Human Resource Management.  Her previous experience includes working for the Berwick Area Chamber of Commerce and the Bloomsburg University Orientation Office.
---
Katie coordinates and implements strategy for all communications, including website content, social media, leveraging events and public relations messages, and collateral/marketing materials to consistently articulate the Foundation's mission and work in the local community.
Prior to joining the staff in February 2019, Katie served as the Director of Development at Columbia County Christian School, and has previous professional experience working in nonprofit communication roles in the Philadelphia area. Katie holds a degree in Marketing from Eastern University.
Karri S. Harter
Administrative Assistant/Programs
570.752.3930 ext. 6
[email protected]
---
Karri joined the Foundation team late December 2015. She is responsible for providing a wide range of administrative and office support for the Community Giving Foundation CEO and staff to facilitate the effective and efficient operation of the organization.
A native of the Berwick and Nescopeck areas, Karri fell in love with nonprofits when she was only a teenager. Inspired by a professor at college she developed a passion for charitable work. This resolve stuck with her, leading her to get her AA in Human Services from Luzerne County Community College. Karri has more than 16 years' experience providing social service and administrative support to Families Caring for Children, Inc. She then became the Daycare Director at the Berwick Area YMCA where she impacted the lives of many children. Karri has been the Board Vice President for Beyond Violence, Inc. since 2002 and been involved with the agency since 1999.  She currently resides in Berwick with her husband and two boys.
---
Angela is the primary contact for all visitors, welcoming and providing direction and information. She is responsible for the rental of our community rooms and maintains security and our telecommunications system. Angela's main responsibility is our internal database; she is responsible for creating all profiles for our Foundation and processing all gift and donor transactions.
Prior to joining the Foundation staff on October 14, 2019, Angela worked at Bloomsburg Memorial Elementary School for almost nineteen years where she enjoyed working with small children, parents, and teachers both as an administrative assistant and paraprofessional. She worked as a reading paraprofessional in the classrooms motivating and encouraging children to read. Angela then moved to the office in her capacity as administrative assistant for her last five years where she assisted the Principal, Dean of Students, Teachers and Parents. Angela currently resides in Almedia with her son.