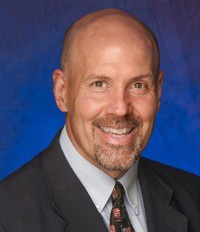 Dr. John M. Kurelja, Ed.D.
Board Chair
Executive Director, Central Susquehanna Intermediate Unit
---
Dr. Kurelja currently serves as the Executive Director for the Central Susquehanna Intermediate Unit. He attended Rutgers University where he earned a Bachelor of Science Degree in Environmental Planning and Design and his Master's Degree in Educational Administration. He then pursued his doctoral degree at Penn State University receiving his terminal degree in Educational Leadership.
Dr. Kurelja also proudly serves on the boards for the Greater Susquehanna Valley Chamber of Commerce, Maria Joseph Manor, and the Community Giving Foundation. Dr. Kurelja resides in Bloomsburg with his wife, Jackie, and their three grown children who have also made their home in the local area.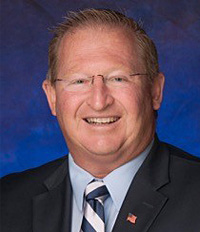 Mr. Harry Mathias
Board Vice-Chair
Owner, Mathias Educational Leadership Consulting, LLC
---
Mr. Mathias retired in 2019 after 35 years at Central Columbia School District as a teacher, administrator and coach, including the last 19 as superintendent. He has since formed a private consulting firm to assist school districts and other entities with leadership development skills. This work includes professional development for regional superintendents, business administrators and curriculum specialists. Additionally, Mr. Mathias worked with the Pennsylvania School Boards Association doing legislative advocacy with legislators and regional school districts. He also taught graduate classes for Delaware Valley University. He has assisted the Columbia County Commissioners and SEDA-Cog by overseeing COVID-19 grant programs totaling nearly $30,000,000.
As a dedicated community advocate, Mr. Mathias previously served as chair of the Foundation of the Columbia-Montour Chamber of Commerce and as President of the United Way of Columbia-Montour County. He has developed and led fundraising activities for the Central Columbia Educational Foundation, and served as the Columbia County United Way campaign chair in 2005. With his family, Mr. Mathias recently formed a charitable foundation in memory of his father—a former teacher and coach in the Warrior Run School District. He also served on the boards of the Columbia Alliance for Economic Growth, Workforce Investment Board, and Columbia-Montour Chamber of Commerce.
Mr. Mathias is excited to serve on the Community Giving Foundation Board to continue a legacy of giving, modeled to him by his parents, to the people and organizations of this region. Mr. Mathias lives in Columbia County with his wife, Bridget, and son, Nathaniel.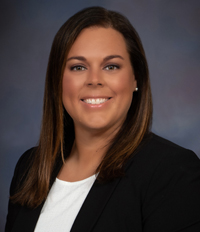 Mrs. Marissa Marshall Golla, Esq., CELA
Board Secretary
Attorney, Kreisher Marshall & Associates, LLC
---
Mrs. Marshall Golla is a founding partner at Kreisher Marshall & Associates, LLC in Bloomsburg who specializes in all areas of elder law. She is one of only 65 certified elder law attorneys (CELA) in the Commonwealth of Pennsylvania, a distinction earned from the National Elder Law Foundation as authorized by the Pennsylvania Supreme Court. A native of Indiana, she obtained her BA from Purdue University and later obtained her JD from Western Michigan University – Cooley Law School.
Mrs. Marshall Golla is a member of the Pennsylvania Association of Elder Law Attorneys, National Academy of Elder Law Attorneys, Pennsylvania Bar Association, Columbia-Montour Bar Association, and is an accredited attorney with the Department of Veterans Affairs. She serves on the Elder Law Council of the Pennsylvania Bar Association's Elder Law Section and is a co-editor for the Elder Law Section newsletter. Mrs. Marshall Golla is a regular presenter for the Pennsylvania Bar Institute continuing education programs. Additionally, she is actively involved with Bloomsburg Kiwanis Club.
Mrs. Marshall Golla resides in Orangeville with her husband, Matthew, and their daughters, Isabel and Zoey.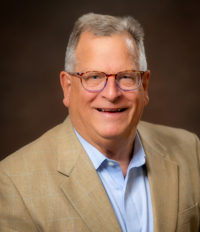 Mr. John Thompson
Board Treasurer
Retired Vice-President Senior Trust Officer, First Columbia Bank & Trust Co.
---
Mr. Thompson is currently retired as the Vice-President Senior Trust Officer with First Columbia Bank and Trust Co. He was the CEO of the Bloomsburg YMCA and Assistant to the Board of Directors of the Bloomsburg Fair. He attended Bloomsburg University and earned a BS in Business Administration with a concentration in accounting and auditing. He is proficient in trust and foundation accounting, as well as pension plans, fixed income, equity, and mutual fund investing.
Mr. Thompson resides in Bloomsburg. He has two grown children and four grandchildren.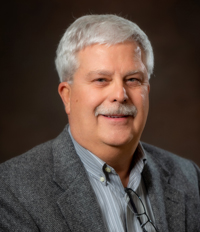 Dr. Robert L. Albertson, O.D.
Owner, Albertson Eye Care Center
---
Dr. Albertson is an Optometrist and the owner of the Albertson Eye Care Center. After receiving his foundation from the Berwick Area School District, he attended Juniata College and obtained his bachelor's degree. He then attended the Illinois College of Optometry in Chicago, IL and graduated cum laude with his doctorate in optometry. Dr. Albertson serves on the American Optometric Association and serves on the Board of Directors for the Central Susquehanna Sight Services. He is a member of the Leadership Circle and the National Glaucoma Society.
Participation in community organizations include the Berwick Lions Club where he served as past President and District Officer. He also served as the Sight Conservation Chairman. Dr. Albertson has been awarded the Optometrist of the Year from the Optometric Association. He resides in Berwick with his wife Lois and his family.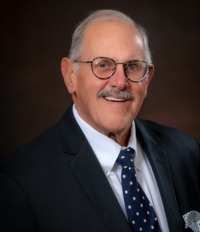 Hon. Richard P. Cashman
Senior Magisterial District Judge, Pennsylvania
---
Richard Cashman grew up in Berwick and after graduating from Berwick High School, attended Mansfield University. He began his career in the Auditor General's Office until he became a district judge in 1987 for Columbia County District Court 26-3-02 and served four terms. Upon his retirement on December 1, 2009, the Honorable Cashman was appointed Senior Magisterial District Judge for the Commonwealth of Pennsylvania. He has extensive experience in communicating policy to practice including work in police pension funds, municipal audits, pension fund management, and as a trustee for Mansfield University of Pennsylvania.
Hon. Cashman has been recognized professionally throughout his career in various ways and has extensive community involvement including leadership in the following initiatives: United Way, Communities that Care, Big Brothers/Big Sisters, Berwick Anti-Drug Alliance, Columbia County Crime Victims Fund, D.A.R.E., and Boy Scouts of America to name a few. He was married to his late wife, Linda, for 29 years. They have two grown daughters, Christine and Colleen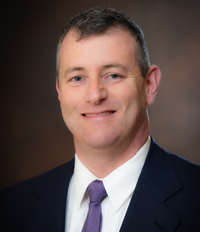 Mr. Jeff Cerminaro
Owner, Walker's Jewelers
---
Mr. Cerminaro is the owner of Walker's Jewelers located in Berwick. He attended Bloomsburg University where he received a B.S. in Accounting after getting his foundation from the Berwick Area School District. He furthered his education by attending Jewelers of America and received Certified Jewelry Store Manager. He then attended Gemological Institute of America in Carlsbad, California, receiving certification in diamond and colored stone grading.
Mr. Cerminaro is an active member of St. Joseph's Roman Catholic Church. He is a current member of the Maria Assunta Society, Knights of Columbus and Berwick Elks. He is Berwick Colonial Bank Treasurer, past president and treasurer of the Berwick Chapter of UNICO National and past president and member of Big Brothers Big Sisters of Columbia County. He is currently an advisory board member of the Berwick Salvation Army and M&T Bank. He is on the board of directors of the Columbia Montour Chamber of Commerce and a member of the Berwick Downtown Enhancement Committee.
Mr. Cerminaro lives in Berwick with his wife, Danielle, and their children, Alexander and Kathryn.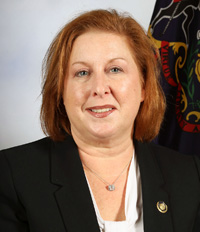 Senator Lynda Schlegel Culver
Pennsylvania Senate, 27th District
---
A lifelong resident of Northumberland County, Senator Culver has lived her life in service to her community. After graduating from Shikellamy High School and earning a political science degree from Bloomsburg University, Senator Culver began her career as a staff leader in the office of former state Rep. Merle Phillips. She served as representative of Pennsylvania's 108th Legislative District for over 10 years, and was elected to represent the 27th district in the Pennsylvania Senate in 2023.
Senator Culver has worked hard throughout her years in the Pennsylvania House of Representatives and Senate to promote fiscal responsibility, early childhood education, job/business growth and support for Pennsylvania's agriculture industry. Through her position on the House Appropriations Committee, she played a key role in allocating Pennsylvania's budget for the fiscal year, ensuring these important programs get the funding they need. Senator Culver currently lives in Rockefeller Township with her husband, Tom, and son, Joshua. The family is active at St. Matthew's Episcopal Church in Sunbury.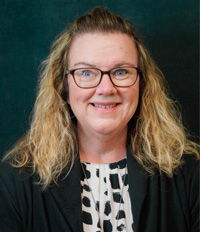 Mrs. Julie Eriksson
Owner, Kreamer Feed, Inc.
---
Mrs. Eriksson is a graduate of Middleburg High School and York College of Pennsylvania. She has a Bachelor of Science degree in Business Management with a concentration in Human Resource Management, and she is a graduate of the Dale Carnegie and Leadership Susquehanna Valley program. Mrs. Eriksson is a part-owner of Kreamer Feed, Inc., where she has served as the corporate secretary/treasurer since 2003. Past career experiences include work in human resources, sales, and marketing positions.
Along with her work for Kreamer Feed, Mrs. Eriksson enjoys giving back to the community. She has served on many local boards, including the Greater Susquehanna Valley Chamber of Commerce, Agricultural, Athena, and Ambassador committees, the Penn State Cooperative Extension, Snyder County Red Cross, St. Peter's Lutheran Church council, Leadership Susquehanna Valley, and Community Giving Foundation: Selinsgrove. She has recently joined the Board of Directors for the Snyder County Libraries and was elected to serve on the MiddWest School Board beginning in December 2019. Mrs. Eriksson lives with her husband, Daniel, and son, Kristian, in Kreamer.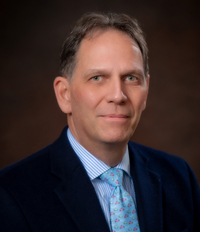 Mr. Michael Goresh
President & Supervisor, Mayo Funeral Home, Inc.
---
Mr. Goresh is a graduate of Mount Aloysius College and the Pittsburgh Institute of Mortuary Science. He was awarded his diploma in Mortuary Sciences in 1986, passed the National Board Exam of Funeral Directors, and received his State Board license in 1988. Prior to his move to Berwick in 1994, when he became the president and supervisor of the Berwick branch of Mayo Funeral Home, Inc., Mr. Goresh was employed at several funeral homes in the Richland, PA and Pittsburgh, PA areas.
Aside from serving the Berwick community as a funeral director, local organizations also hold his interests. He currently participates in Kiwanis as President, maintains a seat on the advisory committee for the Berwick Health and Wellness Fund at the Community Giving Foundation, and regular membership with the Pennsylvania Funeral Director's Association, the National Funeral Director's Association, Central PA FDA, Train Collectors of America, Lionel Collectors Club of America, and "R" Club, the Maria Assunta Society, Berwick Area Chamber of Commerce, and the Berwick Golf Club. Mr. Goresh lives in Berwick with his wife, Rosemary. They have two daughters.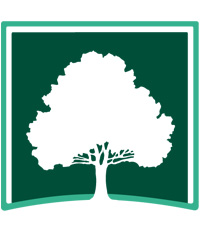 Mr. John J. Grabusky
Senior Director of System Marketing, Branding & Community Engagement, Geisinger
---
Mr. Grabusky has more than 30 years of experience in marketing, public relations and fundraising around community development and social responsibility for nonprofits and healthcare. His personal passion is for raising awareness and education for and about the LGBTQ+ community. He is a board member of the Keystone Pride Resource Institute and the Danville Area Community Center. He has an MBA from Saint Joseph's University and resides in Bloomsburg.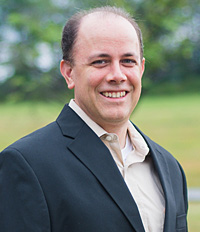 Mr. Jeffrey Hollenbach
Executive Vice President, Susquehanna Community Bank
---
Mr. Hollenbach is the Executive Vice President of the Susuqehanna Community Bank in West Milton. He attended Lycoming College where he received his bachelor's degree. He is a past Board Member and Treasurer for Leadership Susquehanna Valley; current Corporate Board and Treasurer for the Greater Susquehanna Valley YMCA; CEDS Committee member; Local Loan Review Committee Member; and Local Development Corporation Board Member with SEDA Cog; and Upward flag football coach with the Emmanuel Bible Church.
Mr. Hollenbach is the current Board Chair for the Community Giving Foundation: Sunbury. He resides in Northumberland with is wife, Jennifer, and their family.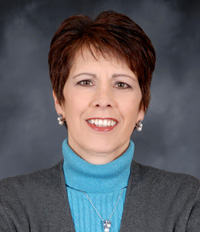 Mrs. Nancy Marr
Founder & President Emerita, Marr Development, Inc.
---
Mrs. Marr is the Founder and President Emerita Marr Development, Inc., a commercial, residential, and government real estate developer and contractor. She attended Penn State University where she received a Bachelor's degree in Accounting. Mrs. Marr also earned a Master of Science degree in Health Policy & Management from Harvard University after receiving a full academic scholarship. She is a Certified Public Accountant.
Mrs. Marr was the first woman appointed to First Keystone Community Bank's board of directors. She is also a member of the Columbia County Industrial Development Authority and the Catawissa Military Band. She resides in Turbotville with her husband, John, when they are not traveling the world.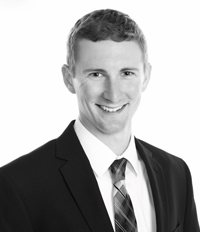 Mr. Ryan McNally
Director, Miller Center & Community Health Initiatives - Evangelical Community Hospital
---
A native to the area, Ryan is a graduate of Mifflinburg Area High School. He earned a Bachelor of Science in Exercise Science from the University of Mount Union and an MBA with a concentration in Healthcare Management from Messiah University. Since 2016, Ryan has been employed at Evangelical Community Hospital. He has served in multiple roles at Evangelical, with his current role (since 2019) being the Director of The Miller Center and Community Health Initiatives. In this role, Ryan is responsible for the overall management of the Miller Center and outdoor facilities, the Hospitals Community Health and Wellness initiatives, and Mobile Health of Evangelical. In the community, Ryan serves on the Board of Directors for the Union-Snyder Agency on Aging, the Greater Susquehanna Valley Chamber of Commerce, Dreamcatcher Farm Education Outreach, and Leadership Susquehanna Valley. Ryan lives in Mifflinburg with his wife, Kira, and daughter, Brinley.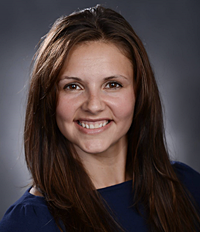 Mrs. Angela Motto
Director of Investment and Endowment Operations, Bucknell University
---
Mrs. Motto is the Director of Investment and Endowment Operations at Bucknell University. Having grown up in Northumberland and graduating from Shikellamy High School, she chose to stay local to pursue her higher education, earning her Bachelors in Business Administration from Susquehanna University and MBA from Penn State. Following a career in corporate commercial banking, Mrs. Motto turned to higher education serving Susquehanna University for a few years before realizing her passion for investing. She took a leap of faith, dedicating personal time to pursue her securities license and joined forces with a local IRA to build a Financial Planning Firm.
In 2015, Mrs. Motto was awarded an opportunity to work for the Endowment at Bucknell University. Aspiring always to improve, she completed her Certification in Performance Measurements designation from the CFA Institute in 2018. Her perseverance, ingenuity, and hard work afforded her the honorable opportunity to manage the University's Endowment, to which is extremely appreciative.
Mrs. Motto currently sits on the Advisory Board for the YMCA at the Miller Center, powered by Evangelical and Geisinger; serves as Board President for Technology Advantage, Inc.; and is a former SUN Board Member for Junior Achievement of Central Pennsylvania and Committee Chair for the Evangelical Community Hospital Gala. She serves on both the Audit and Human Resources committees at the Community Giving Foundation.
Mrs. Motto is extremely passionate about sustainability and healthy living and carries this passion throughout her service for the University and in her family life. She resides in Lewisburg with her husband, Chris, and two adorable children.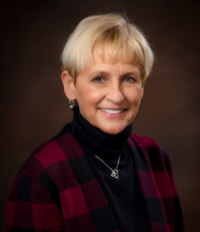 Mrs. Wendy Tripoli
Attorney, Peters & Tripoli
---
Mrs. Tripoli owns a law practice in Danville and specializes in family, estate and real estate law. She has been practicing law for 26 years and received her Juris Doctorate degree from Widener University. She obtained her Bachelor of Science Degree in Accounting from Bloomsburg University.
Mrs. Tripoli previously served on the board at FNB Bank, N.A. and currently serves on Fulton Bank's Northeastern PA Advisory Board. She is also a current member of the Community Giving Foundation: Danville Board. Mrs. Tripoli is a musician and currently plays the piano for her church choir. She resides in Danville with her husband, John, who is also a practicing attorney. They have two children and five grandchildren.