September 7, 2023
Community Giving Foundation: Bloomsburg announces grant awards totaling $11,600 to local charitable nonprofits and government agencies through their recent competitive process. These awards were granted through the Bloomsburg Unrestricted Fund and the Hartman / Robbins / Stroup Fund.
Bloomsburg held its annual event on September 6, 2023, to highlight the community connections that drive philanthropy in the Bloomsburg area. During the breakfast, held at The Links at Hemlock Creek, Foundation staff, board members, donors, and grant recipients shared personal stories reflecting the impact of community partnerships and local support. It was an inspiring time to celebrate generous hearts and honor the nonprofits making a difference in our community every day.
Community Giving Foundation: Bloomsburg administers 9 endowed and pass-through funds, investing over $13,000 annually to local nonprofits and students. A complete list of funds and more information about the Foundation can be found at csgiving.org/bloomsburg.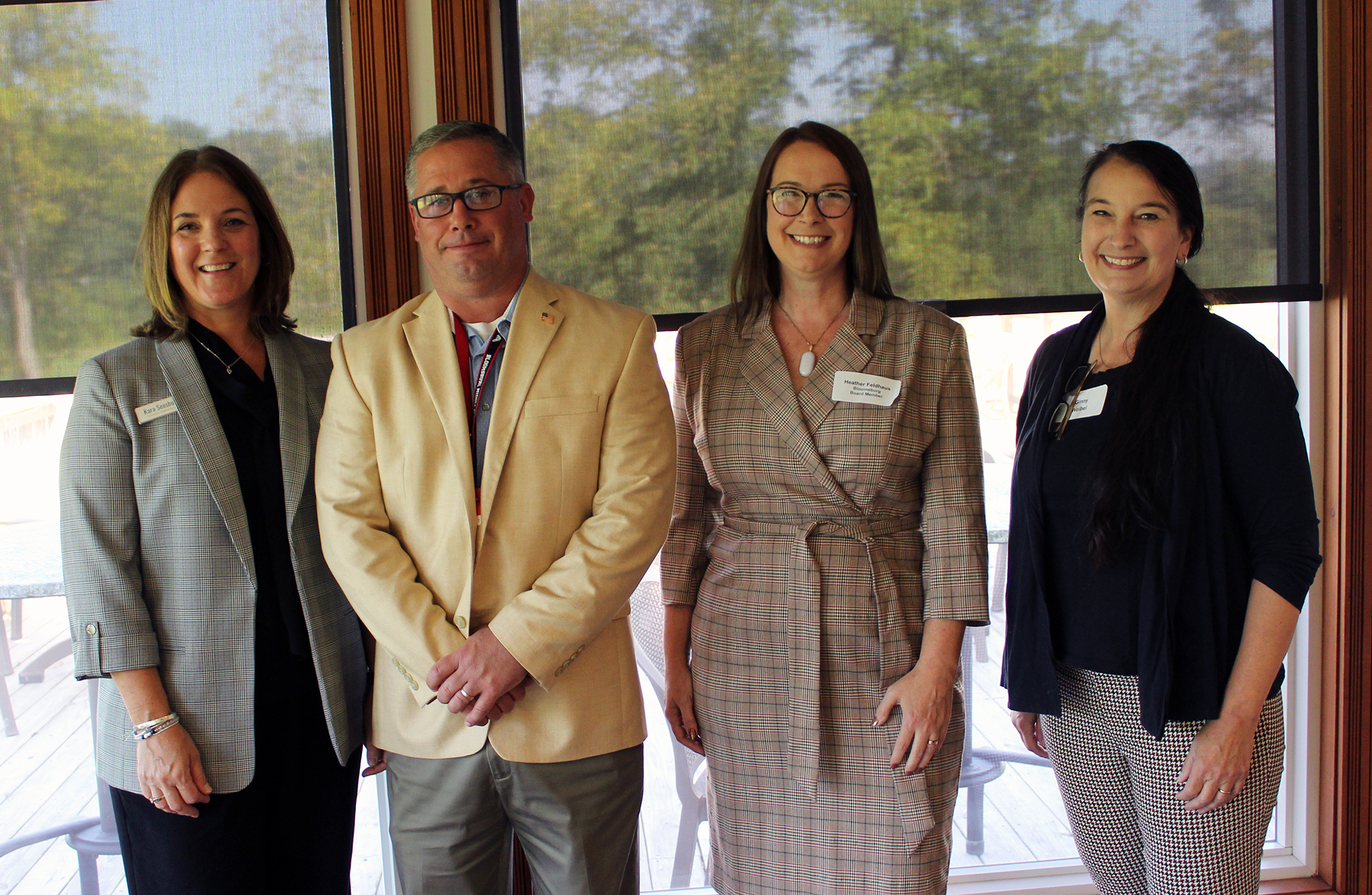 Speakers during the September 6th breakfast. L to R: Kara G. Seesholtz, Foundation President and CEO; Jonathan Cleaver, Bloomsburg Area School District; Heather Feldhaus, Bloomsburg Board Member; and Ginny Weibel, The Children's Museum.
2023 Competitive Grant Awards
AGAPE Love from Above to Our Community—Helping Neighbors Fund, $1,600
Association for Inclusion, Respect, and Equity—Organizational Support in Honor of Former Board Member Isabella Tarr, $1,000
Bloomsburg Public Library—Enhancing Diversity and Inclusion through Spanish Story Hour and Book Collection, $600
Bloomsburg Theatre Ensemble—TIC-Zombie Thoughts, $1,000
Central Susquehanna Sight Services, Inc.—2023/24 Prevention of Blindness Programming for Children of Bloomsburg, $750
Columbia Child Development Program—Positive Behavior Interventions and Supports, $750
Eos Therapeutic Riding Center—Windows 11 Computer, $650
For the Cause—Teen Center Bloomsburg Program Support, $750
Friends of the Columbia County Traveling Library—Dino Romp Storytime, $200
Girls on the Run Mid State PA—Program Support in Bloomsburg, $750
Orangeville Public Library—Mental Health Print Resources for Children and Teens, $500
PA Pets, Inc.—Bloomsburg Area TNR Program, $500
Single Mothers Individually Living Empowered, Inc.—Life Skills for Moms and Kids, $500
Susquehanna Valley United Way—Medication Safety Education: Deterra Bags and Medication Lock Boxes, $500
The Children's Museum, Inc.—Preserving Our Past: Preservation of Locally Significant Exhibit Artifacts, $300
The Exchange—Free Little Art Galleries, $500
Transitional Housing and Care Center of Columbia and Montour County—Road to Independence, $750
Community Giving Foundation: Bloomsburg is an affiliate of the Community Giving Foundation, which helps administer grant and scholarship investments. Their mission is helping to meet a multitude of charitable needs in the Bloomsburg area. Nonprofit organizations that provide programming the Bloomsburg community and surrounding areas are encouraged to apply during the 2024 competitive grant round. Details will be available January 2024 at csgiving.org/grants.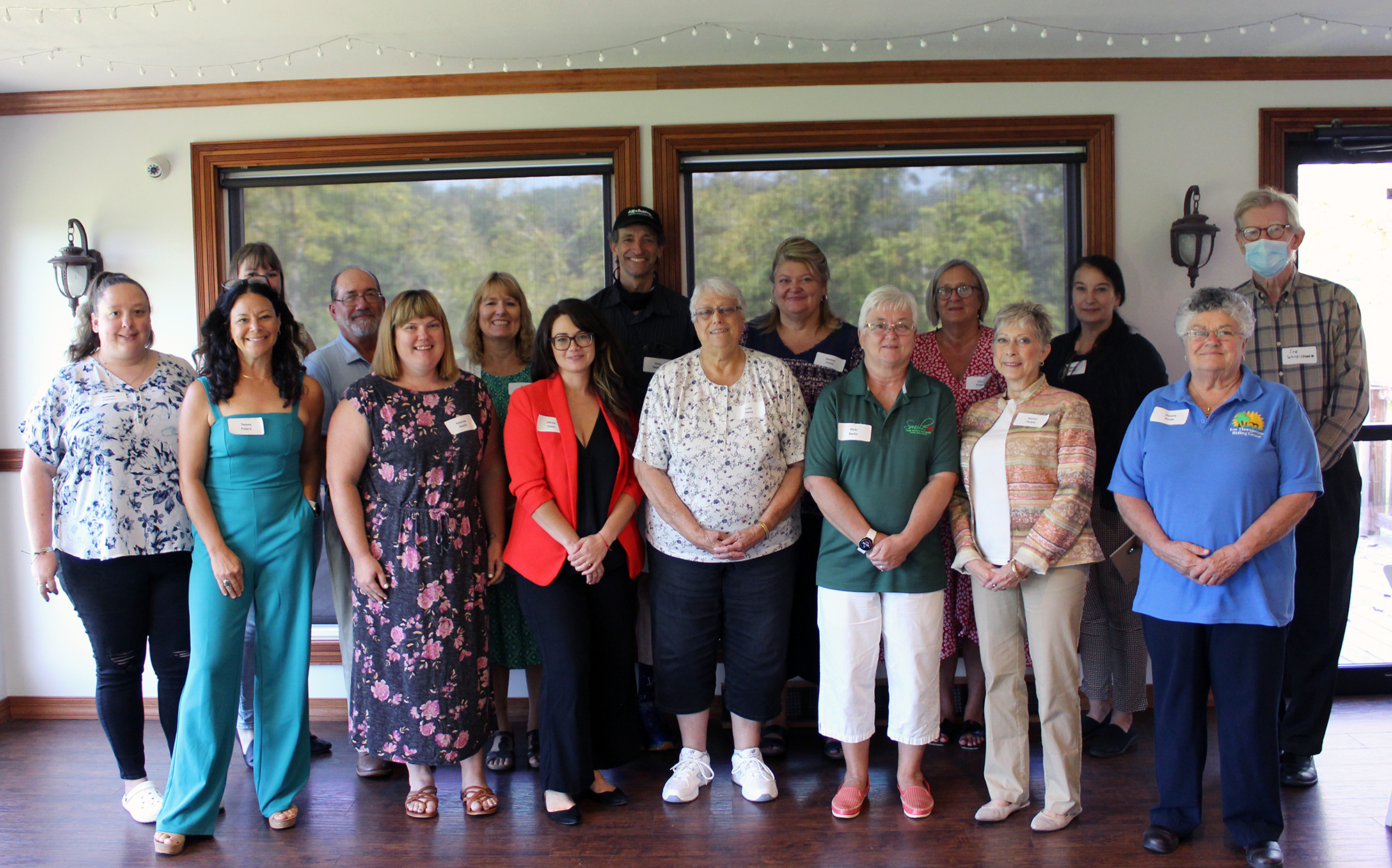 Grant recipients from Bloomsburg's 2023 competitive grant round gather during breakfast on September 6th.