June 12, 2023
Community Giving Foundation is pleased to announce two testamentary funds established by local resident Mark Gardner, who was moved to create a personal and permanent legacy in his community to set an example for others.
"I have been blessed with a supportive family and a productive career. Community giving means sharing your success in a way that will foster the quality of life in our community for generations to come," explains Gardner.
The Gardner Family Designated Fund will support nonprofit organizations in Columbia and Montour counties that promote arts education and leadership training—two opportunities that Gardner fondly experienced in his own life. As a graduate of Leadership Central Penn, he is also a proponent of the valuable experiences for leadership development and networking offered in our community.
Graduating students from the Danville Area School District will benefit from the Gardner Family Scholarship Fund. Gardner was fortunate to have a positive educational experience as a student at Danville High School and was motivated to provide support for future generations that follow in his footsteps. The scholarship will recognize students that excel in academics, participate in school-sponsored sporting activities, and hold leadership positions in clubs or activities.
Gardner writes, "I hope the impact of my testamentary funds will help future generations understand the importance of planned giving and how to continue to strengthen our community. I also hope my efforts will help maintain the organizations that have made a positive impact on my life and encourage students to excel in their educational and leadership experiences."
Community Giving Foundation manages over 340 charitable funds and makes grant investments to improve the quality of life in the Central Susquehanna area.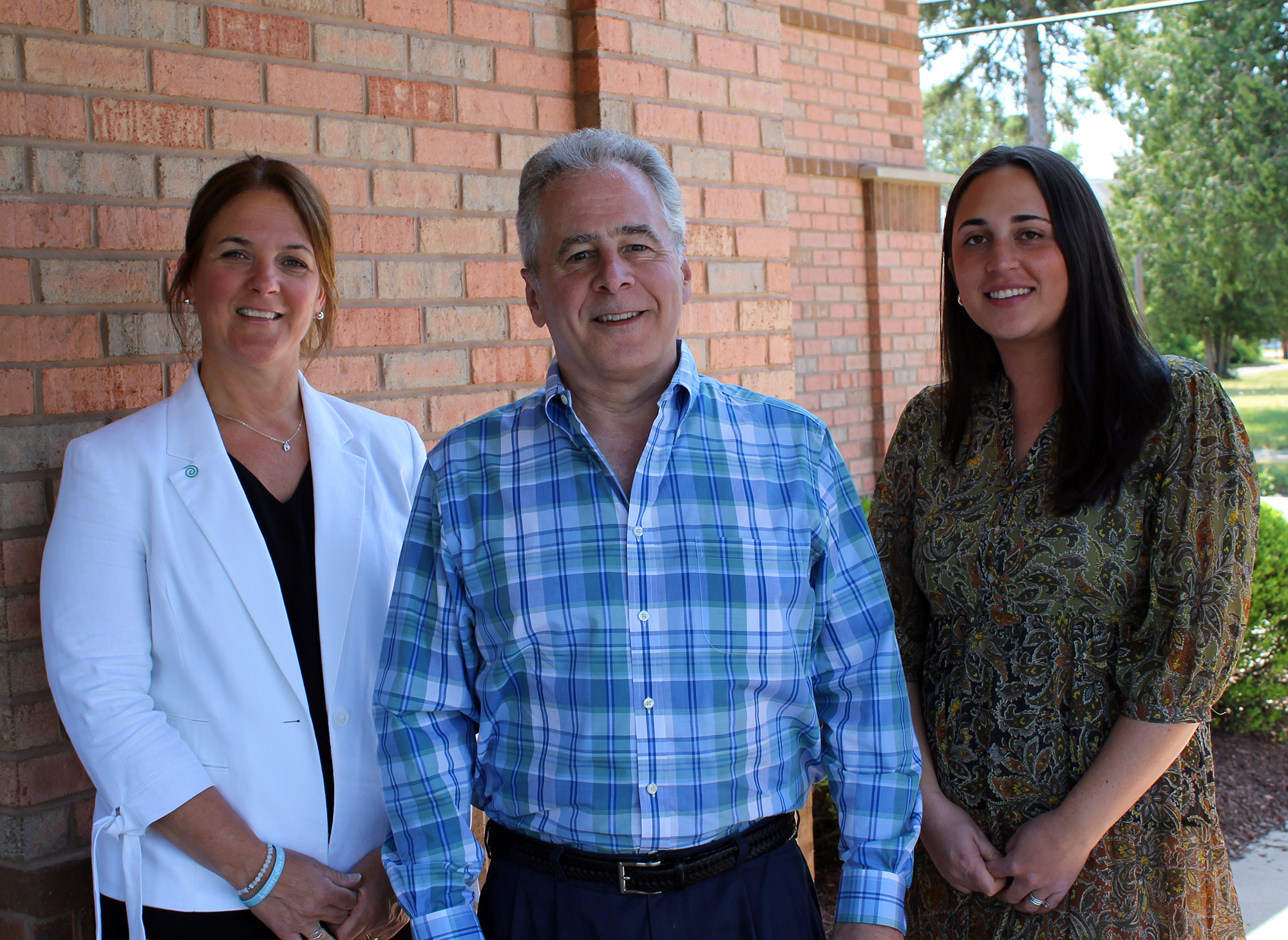 L to R: Kara G. Seesholtz, Foundation President and CEO; Mark Gardner, Fundholder; Christine Orlando, Foundation Director of Philanthropy.