June 29, 2023
Community Giving Foundation: Danville announces grant awards totaling $29,500 to local charitable nonprofits and government agencies through their 2023 competitive processes. These awards were funded by the following funds: May Family Fund, Metzer Family Fund, Neighbors Helping Neighbors Unrestricted Fund, Terry & Sandy O'Rourke Family Fund, and The Brady and Trump Family Commemorative Fund.
Danville held its annual event on June 28, 2023, to highlight the community connections that drive philanthropy in the Danville area. During the breakfast, held at the Pine Barn Inn, Foundation staff, board members, donors, and grant recipients shared personal stories reflecting the impact of community partnerships and local support. It was an inspiring time to celebrate generous hearts and honor the nonprofits making a difference in our community every day.
Community Giving Foundation: Danville administers 98 endowed and pass-through funds, investing over $300,000 annually to local nonprofits and students. A complete list of funds and more information about the Foundation can be found at csgiving.org/danville.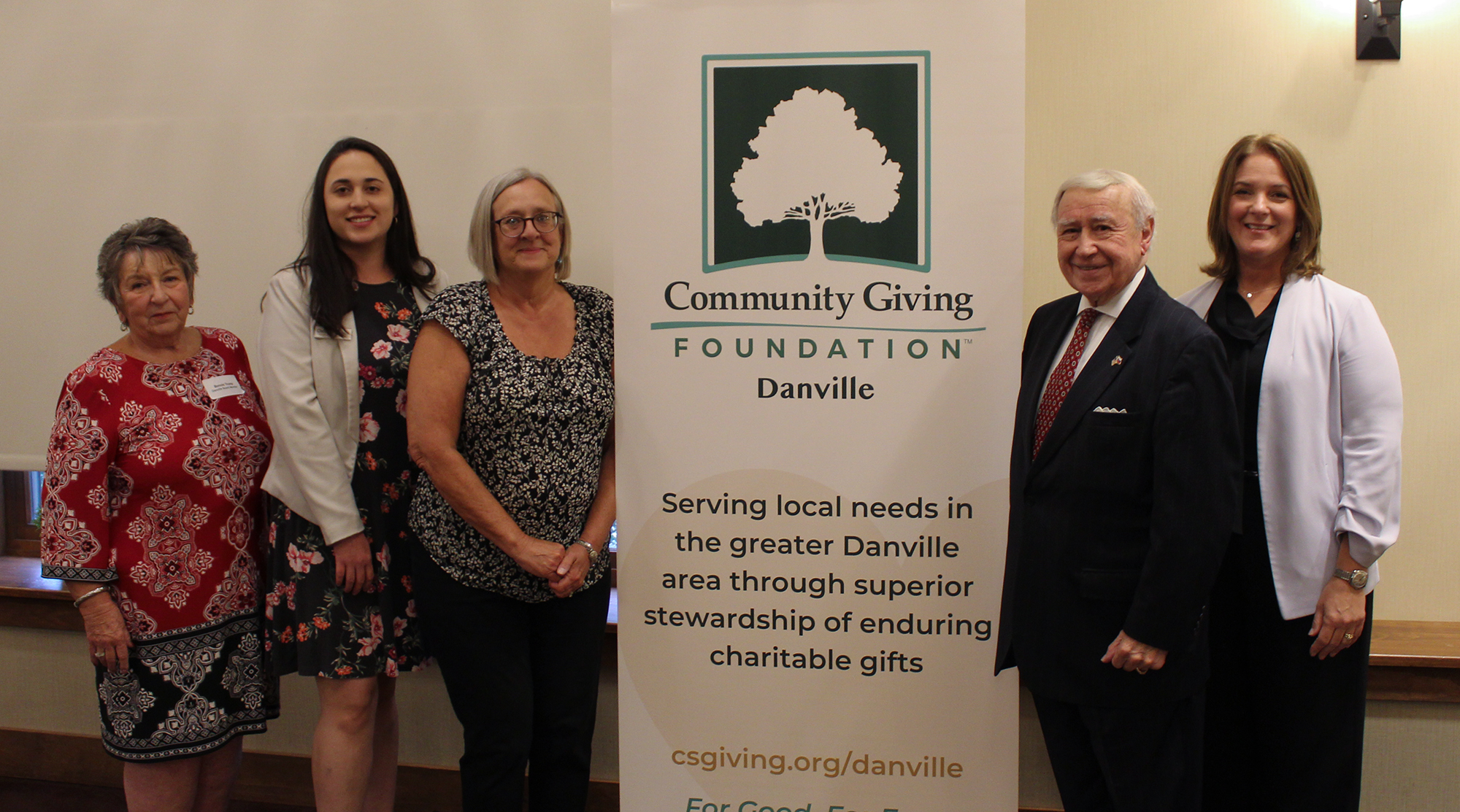 Speakers during the June 28th breakfast. L to R: Bonnie Trump, Danville Board Chair; Christine Orlando, Foundation Director of Philanthropy; Cindy Powers, The Gate House; Joseph Senko, Western Pennsylvania Slovak Cultural Association; and Kara G. Seesholtz, Foundation President and CEO.
2023 Competitive Grant Awards
AGAPE Love from Above to Our Community—Fresh Express, $500
Central Susquehanna Sight Services, Inc. (CSSS)—2023/2024 Prevention of Blindness Programming for Young Children, $1,200
Christ Memorial Episcopal Church—Danville Diaper Bank, $2,000
Danville Area Community Center—DACC Summer Youth Camp, $2,500
Danville Child Development Center—Technology for Teachers, $1,000
Danville Community Band—2023 Program Support, $1,500
Danville Police Department—Police Department Audio & Visual Upgrade, $1,985
Eos Therapeutic Riding Center—Windows 11 Computer, $765
Girls on the Run Mid State PA—Promoting Holistic Health Outcomes for Girls in 3rd through 8th grades, $1,500
Good Samaritan Mission—Hygiene Products Giveaway, Senior Housing Outreach, $2,000
Montour Area Recreation Commission—Hess Recreation Area Facility Roof Repair, $2,000
PA Pets, Inc.—Feral Cat / TNR Program, $800
Perry County Council of the Arts—Artist Residency at Danville Head Start, Brain Pulse Program with Mary Knysh, $1,500
The Arc Susquehanna Valley—Danville AMPES, $1,000
The Exchange—Art Cart, $1,000
The Salvation Army – Service Extension—Emergency Financial Assistance, $2,000
Thomas Beaver Free Library—Toddler Playtime & Socialization, $900
Transitional Housing and Care Center of Columbia and Montour County—Savings For Change, $1,000
Washingtonville Borough—DeLong Park Pathway Construction, $1,750
Wreaths Across America—Montour County Program Support, $500
Community Giving Foundation: Danville is an affiliate of the Community Giving Foundation, which helps administer grant and scholarship investments. Their mission is helping to meet a multitude of charitable needs in the Danville area. Nonprofit organizations that provide programming in the Berwick community and surrounding areas are encouraged to apply during the 2024 competitive grant round. Details will be available January 2024 at csgiving.org/grants.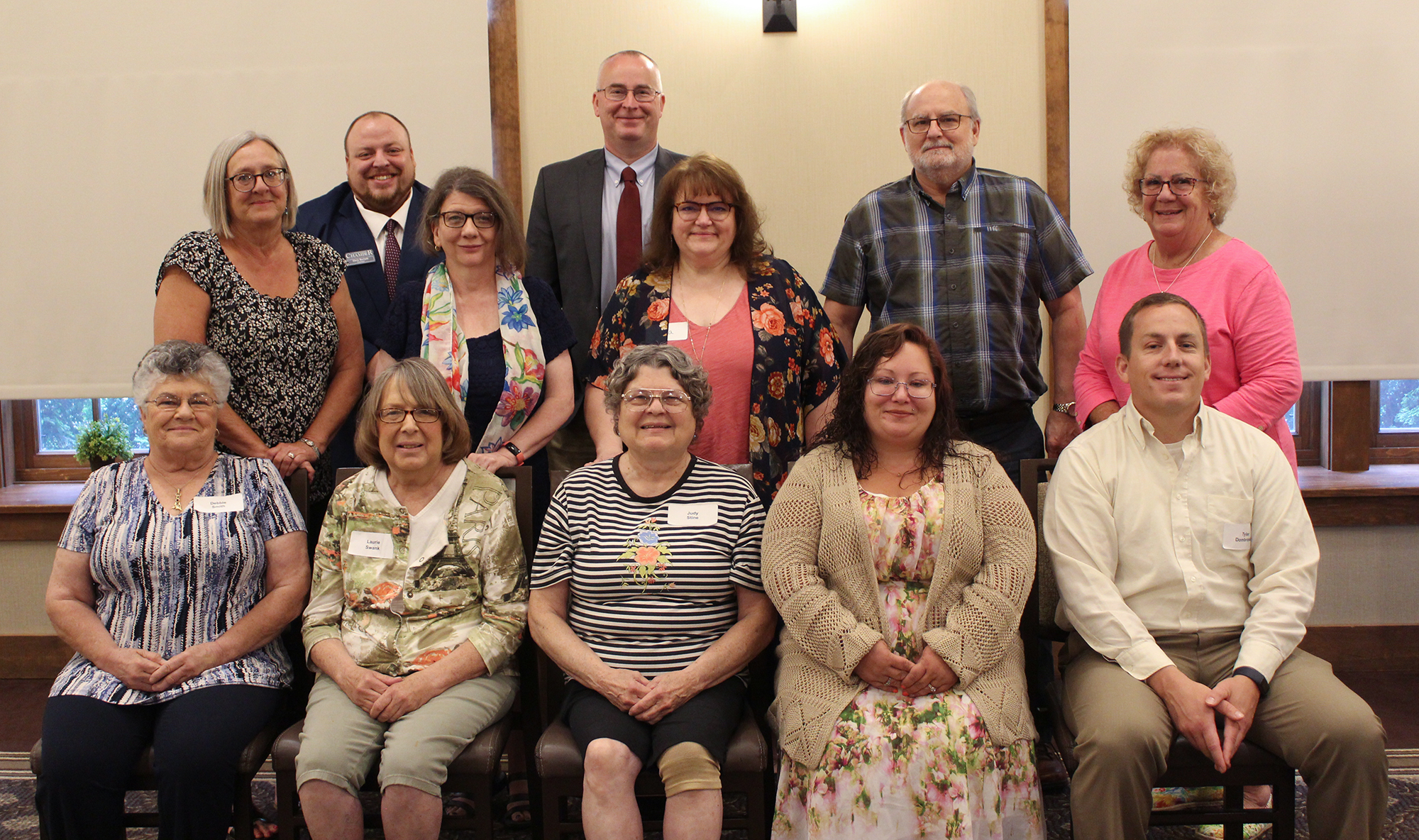 Grant recipients from Danville's 2023 competitive grant round gather during breakfast on June 28th.