September 9, 2022
Community Giving Foundation: Berwick is pleased to announce the creation of a new donor advised fund to provide charitable grants to nonprofit organizations in the Berwick area. The Berwick Rotary Service Above Self Fund was established as a vehicle to support community organizations in the charitable spirit of past (and future) Rotarians.
The Berwick Rotary Club's mission is to work together—as an organization and group of community citizens—to serve the community at home and around the world. The motto "Service Above Self" is a reminder that generous gifts of time and money are the building blocks to creating strong social bonds that lead to communities that thrive. This charitable spirit was exemplified by former club president Dr. Thomas L. Kowalchick. Dr. Kowalchick was a dedicated Rotarian and generous community citizen who worked tirelessly to help every person and animal in the Berwick area. His example of community support was an ongoing inspiration to fellow Rotarians.
Moved to honor the legacy of community giving seen in Dr. Kowalchick and other past Rotarians—like Dr. Harold "Ebb" Johnson—the current club membership established a charitable fund at the Foundation to broaden their community impact. The Berwick Rotary Service Above Self Fund will also serve as a way for members and others in the community to make tribute donations that carry on the spirit of giving in Berwick for a long time to come.
"Our hope is that this fund will be recognized as a giving opportunity to support local nonprofits that further Rotary ideals and allow Rotary's mission of community support to always continue. We hope to grow the fund and anticipate additional support from other like-minded Berwick citizens," explain current club members.
Contributions can be made to the Berwick Rotary Service Above Self Fund online here or mail to the Community Giving Foundation, Attn: Berwick Rotary Fund, 725 West Front Street, Berwick PA 18603. You can tell your community giving story by giving to a fund at the Foundation. It's a wonderful way to honor a person or business or carry on the memory of someone important to you. Leave your own legacy of giving.
Berwick is an affiliate of the Community Giving Foundation, which manages over 320 charitable funds and makes grant investments throughout the region to improve the quality of life in the Central Susquehanna area.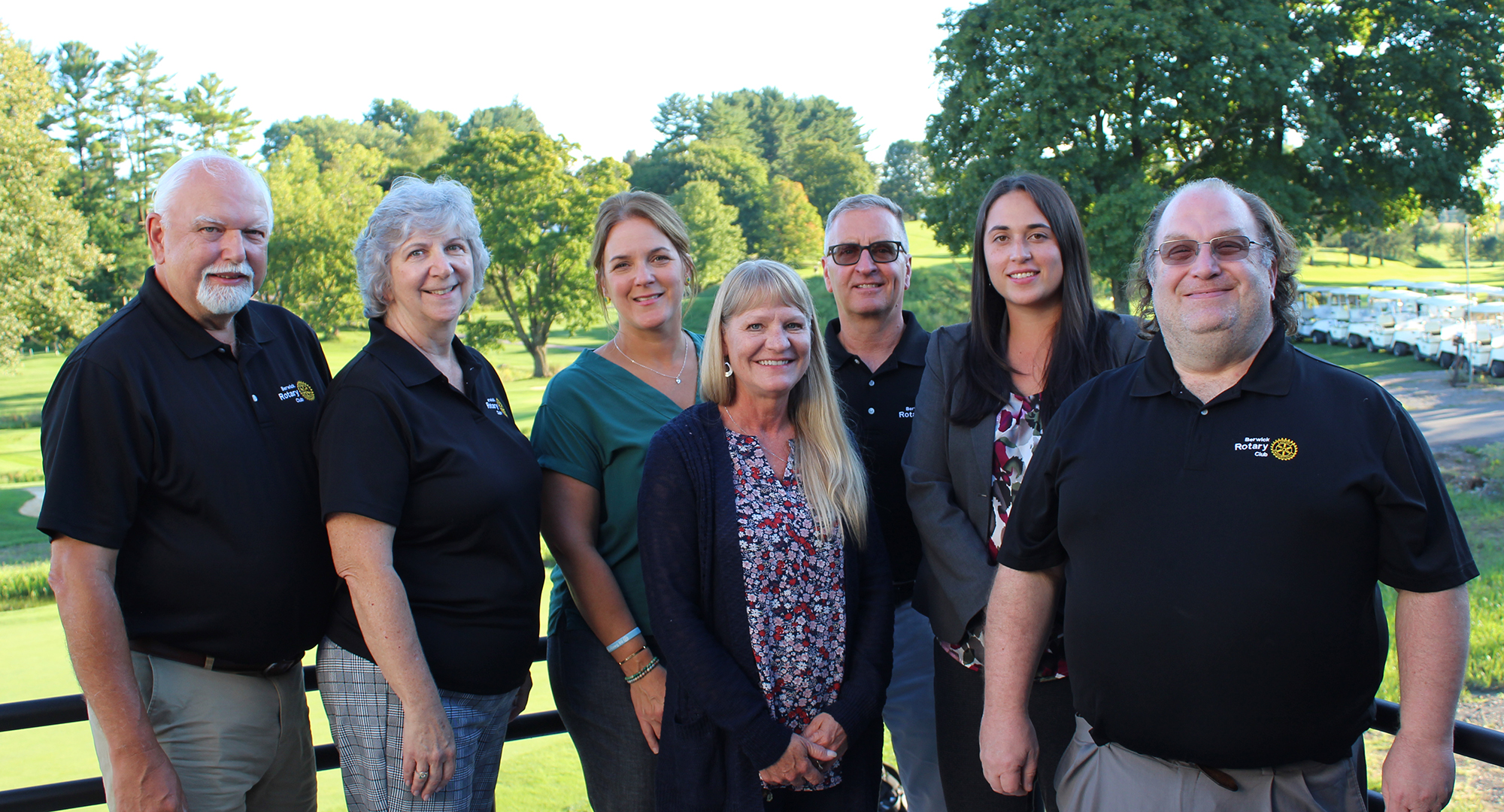 Berwick Rotary Club members pose with Foundation staff at a recent meeting.