July 21, 2022
The Women's Giving Circle of the Community Giving Foundation held its annual meeting on July 20, 2022 at the Pine Barn Inn. During the event, four finalists from the Circle's competitive grant round presented their grant requests live. Circle members in attendance took an active role in the grantmaking process by voting for their top choice. Two $10,000 grants were awarded. Grant finalists and program requests are listed below.
$10,000 grant recipient: Shape of Justice—Susquehanna Valley Period and Incontinence Supply Network
$10,000 grant recipient: Transitions of PA—Financial Assistance for Formerly Homeless Survivors of Domestic Violence
$500 grant recipient: Columbia County Traveling Library—Literary Ladies: Girls Who Read are Girls Who Lead
$500 grant recipient: The Children's Museum—Student to Volunteer to Employee to Leader to Advocate: Fostering a Generation of Female Mentors
Women's Giving Circle Steering Committee members also shared updates on several recent changes to the structure of the Circle during the event.
MEMBERSHIP
Membership for the Women's Giving Circle will now follow a calendar year—any donation made in 2022 will secure membership for 2023. There are many benefits to becoming a member and pooling donations to make a bigger impact in the community. Join the Women's Giving Circle today to participate in next year's grantmaking process. Learn more about becoming a member here.
STEERING COMMITTEE
The Steering Committee is currently accepting applications for members interested in serving on the Steering Committee next year. Members follow 3-year terms and meet regularly throughout the year via hybrid meetings to discuss outreach, grantmaking, community service, development, event planning, and membership. Applications are due by September 1st. Click here for more information.
During the event, Steering Committee officers for 2023 were nominated as follows: Linda Brown, Chair; Brianna Apfelbaum Kula, Vice-Chair; and Patti Leighow, Secretary.
LUCKY LAST ONE
The Women's Giving Circle is excited to host its third Lucky Last One lottery board fundraiser on Thursday, October 6, 2022, at the West Side Ballroom in Berwick. Guests will enjoy a casual evening of fun and a chance to win $3,000 on the lottery board. Tickets are now on sale—contact a Steering Committee member or the Foundation Office to secure your spot!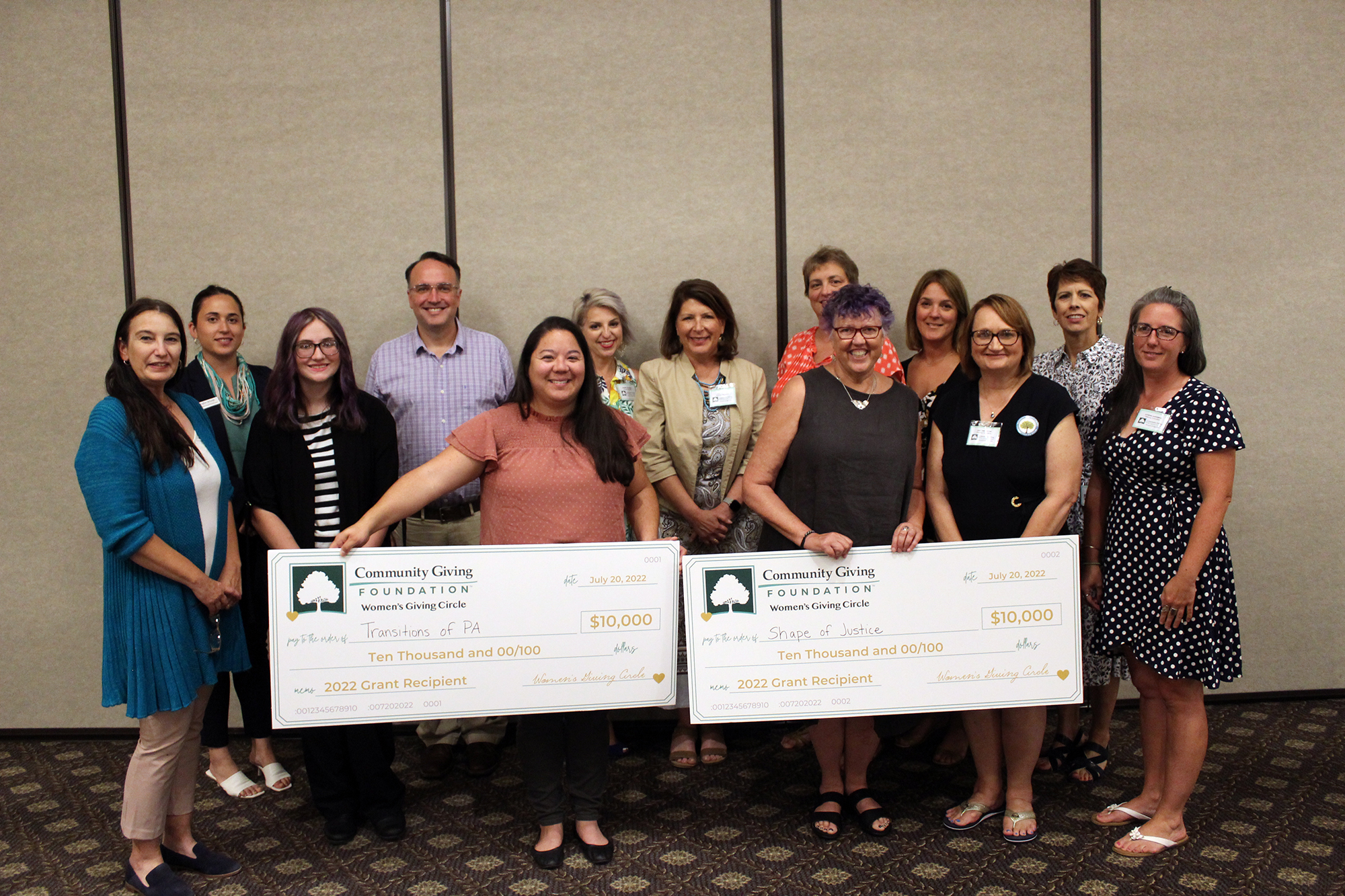 The Women's Giving Circle continues to empower, connect, and inspire women and girls by supporting initiatives and resources that better their lives. To learn more about the Circle's mission, history, and engagement opportunities, visit csgiving.org/womens-giving-circle.