June 21, 2022
The Volunteers in Philanthropy of the Community Giving Foundation announce grant awards totaling $12,000 to local charitable nonprofits and government agencies. The awards were granted through the Volunteers in Philanthropy Fund which is administered by the Foundation. The group focused its funding decisions on programs that provide direct impact and service to Berwick area residents. Grant recipients include:
Berwick Historical Society – Organizational Support, $4,000
Borough of Berwick – Ber-Vaughn Park Projects, $4,000
McBride Memorial Library – Library Safety Project Fire Equipment and Second Floor Egress Project, $4,000
The mission of the Volunteers in Philanthropy is to improve the quality of life for Berwick area residents, with the goals of enriching volunteerism and making meaningful grant investments. During the past decade, members have participated in the following Berwick and surrounding area activities: Relay for Life, Christmas Parade, Foundation mailings, Berwick Retirement Village, Elmcroft, Bonham Nursing Home, and poinsettia plants delivered to Berwick Hospital Center patients. Since 2010, Volunteers in Philanthropy has granted over $100,000 to Berwick charities.
If you would like to join or participate in the Volunteers in Philanthropy, please contact Robert Foster, chairperson, at [email protected].
The Community Giving Foundation is a 501(c)(3) organization that develops, manages, and distributes funds for charitable purposes in communities across the Central Susquehanna region.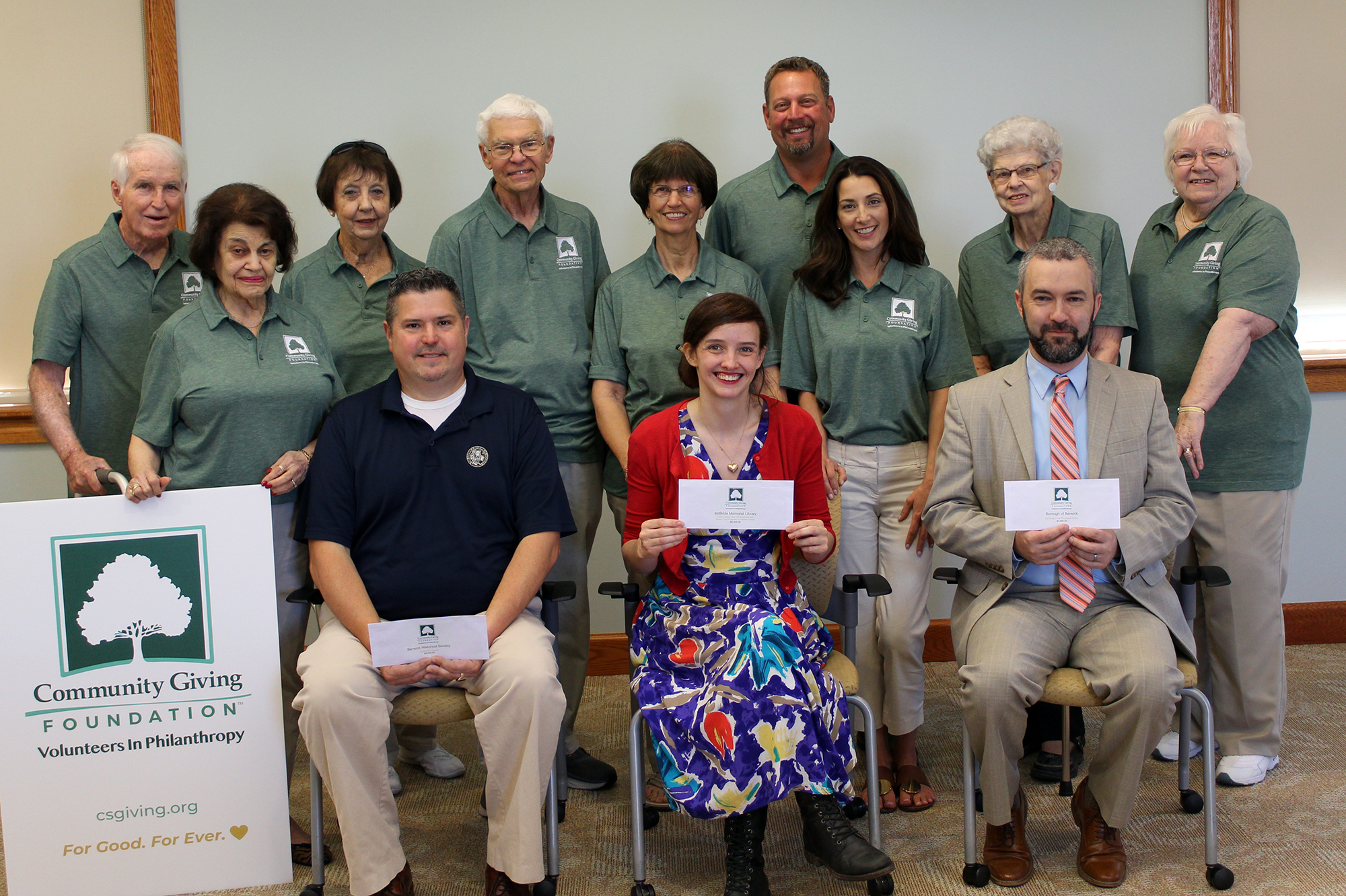 Volunteers in Philanthropy members pose with grant recipients during a grant ceremony at the Community Giving Foundation office on June 20th.