June 29, 2022
Community Giving Foundation: Danville announces grant awards totaling $26,400 to local charitable nonprofits and government agencies through their 2022 competitive process. These awards were funded by the following funds: May Family Fund, Metzer Family Fund, Neighbors Helping Neighbors Unrestricted Fund, Terry & Sandy O'Rourke Family Fund, and The Brady and Trump Family Commemorative Fund.
Danville administers 95+ endowed and pass-through funds investing over $385,00 annually to local nonprofits and students. These funds include scholarship, donor advised, field of interest, designated, agency and unrestricted funds. Danville recently held a celebratory breakfast on June 28, 2022 at the Pine Barn Inn to recognize grant and donor stories of community giving. An event summary, complete list of funds, and more information about the Foundation can be found at csgiving.org/danville.
2022 Competitive Grant Awards
Camp Koala—Spring 2022 Camp, $1,500
Central Susquehanna Sight Services, Inc.—2022/23 Prevention of Blindness/Support for the Blind, $1,500
Danville Area Community Center—Junior Basketball League Hoops, $1,200
Danville Community Band—2022 Program Support, $1,000
Family Service Association of NEPA—PA 211 NE/Help Line, $1,000
Good Samaritan Mission—The Bigger Opportunities Program, $4,500
Montour Area Recreation Commission—Polaris Sportsman 6×6 570 All-Terrain Vehicle, $1,500
PA Pets, Inc.—Feral Cat/TNR Program, $600
St. Joseph School—Commercial Appliance Replacement, $2,600
The Exchange—The Pursuit of Happiness, $975
The Montour County Historical Society—Small Roof Replacement at the Boyd House, $2,475
Transitional Housing and Care Center of Columbia and Montour County—Operation Stay Organized, $4,500
Washingtonville Borough—DeLong Park Pavilion Installation, $1,000
Wreaths Across America—Odd Fellows, St. Joseph, and Shiloh Cemeteries, $750
Danville is an affiliate of the Community Giving Foundation, a 501(c)(3) organization that develops, manages, and distributes funds for charitable purposes in communities across the Central Susquehanna region. Nonprofit organizations that provide programming in the Danville community and surrounding areas are encouraged to apply during the 2023 competitive grant round. Details will be available January 2023 at csgiving.org/grants.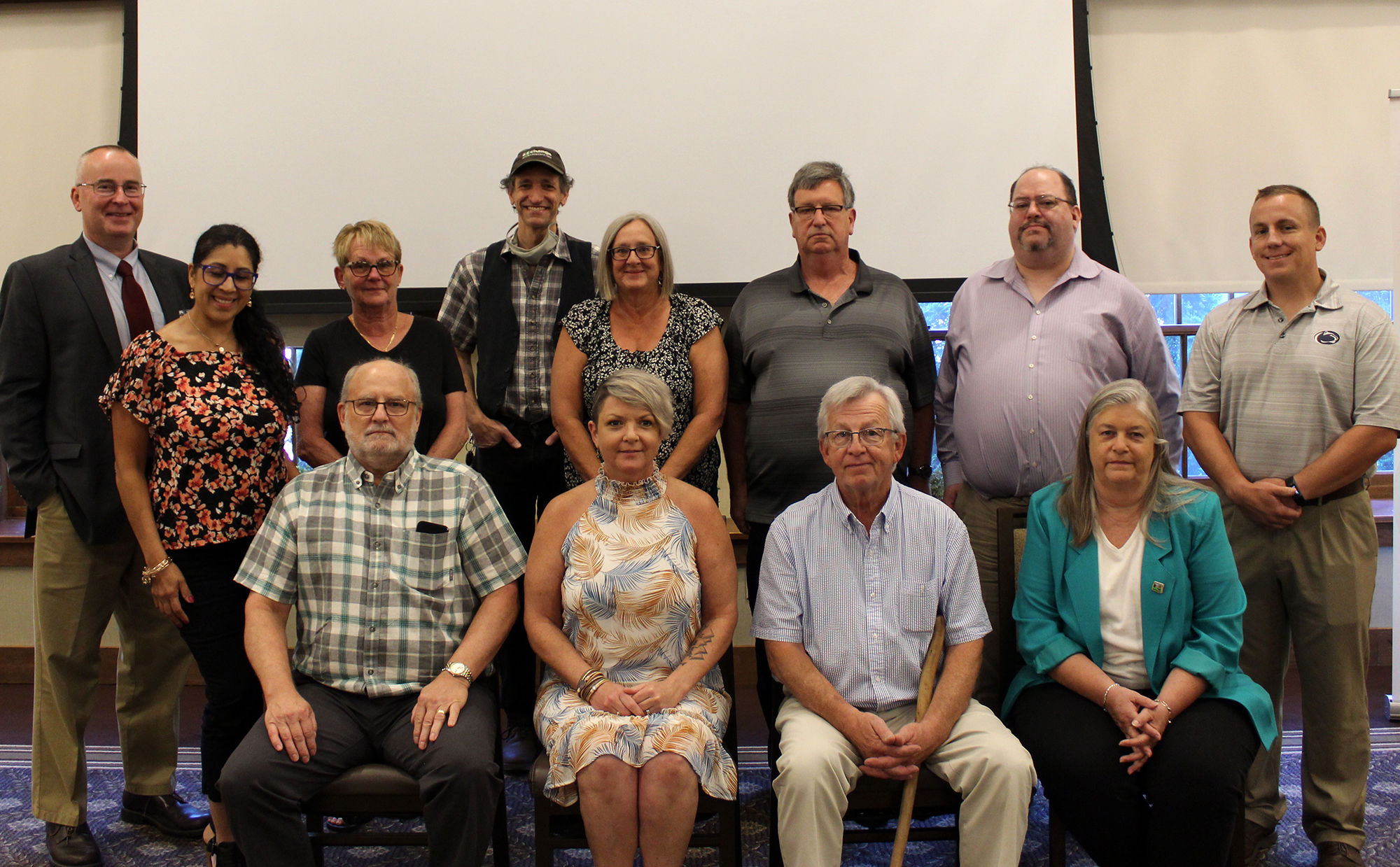 Pictured above, grant recipients from Danville's 2022 competitive grant round pose during the celebratory breakfast on June 28th.