August 25, 2021
The Community Giving Foundation: Berwick held its annual grant breakfast on August 24th to celebrate the impact of grant recipients and share stories of community giving from Foundation board, staff, and donors. The breakfast, held at Rolling Pines in Berwick, was a wonderful time of reflection on the long history of the Foundation in the Berwick community and the many dedicated individuals, families, and organizations that make this work possible.
During the event, Berwick Board chair Greg Martz shared his passion for the Berwick community and the giving spirit that is evident through Foundation stakeholders. Holly Morrison, Foundation president/CEO, spoke on her journey to partnership with the Foundation and the exciting opportunities that have come from the Foundation's re-branding late last year. Christine Orlando, Foundation senior program officer, celebrated the good work accomplished in the Berwick community through the dedication of area nonprofit organizations. Grant recipients from the Berwick Health & Wellness Fund's 2021 competitive grant round were also recognized.  Dr. Bipin Chopra, executive director of the Columbia County Volunteers in Medicine Clinic, shared his organization's experience with the Foundation as both an agency fundholder and grant recipient. As a new fundholder to the Foundation, Jodi Walp shared a touching tribute for her late husband and how her new donor advised fund will create a lasting legacy for their families by awarding grants in their names. Kara Seesholtz, Foundation chief advancement officer, closed the morning with a call for you to discover your own giving story—made easier through the Foundation's new Giving Workbook.
The Foundation was honored and inspired by the uplifting community giving stories that were shared. Each joins together to create the story of the Community Giving Foundation. Thank you to all that attended the event and for your continued partnership with us in the greater Berwick area—For Good. For Ever.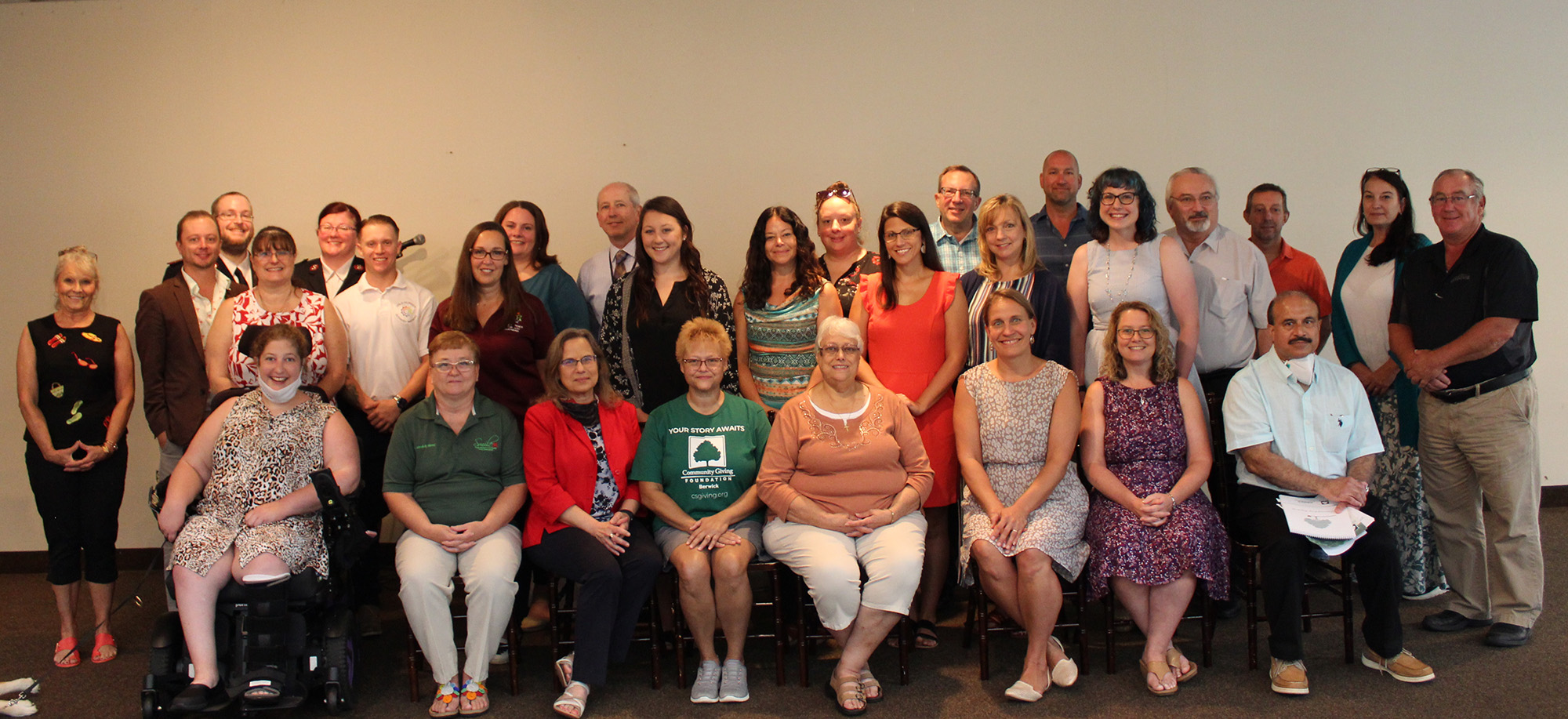 Pictured above, grant recipients from the Berwick Health & Wellness Fund's 2021 competitive grant round pose during the Berwick breakfast. Click here to watch a video from our grant recipients as they say "thank you" to the donors that make these grants possible.