February 24, 2021
Community Giving Foundation: Danville announces a new memorial scholarship fund established in honor of the life and work of someone who meant so much to her family, friends, and community.
Mrs. Sandra W. O'Rourke was known in the greater Danville area as a dedicated philanthropist and community organizer. Initially working with Geisinger organizations to lead volunteers, she expanded her charitable work to include growing the reach of church-based projects and nonprofits in the community. She was involved in the expansion of Good Samaritan Mission and its food bank, clothing giveaways, and emergency assistance programs. She also took part in establishing the Gate House, a resource for area homeless individuals and families. Driven by her faith and commitment to these organizations—and many more—Mrs. O'Rourke helped hundreds of people during her lifetime.
"My mother never stopped thinking of other people and how to help them. She was so much fun, and people loved to work with her. She was always smiling and had a sparkle to her eyes that helped even the saddest person feel like they had hope thanks to her," remembers Dr. Terry O'Rourke, Jr., her son.
With the support of her husband and while raising five children, Mrs. O'Rourke worked tirelessly to improve the lives of those in her community. When friends of the O'Rourke Family suggested establishing a memorial scholarship fund after her death late last year, the family knew it was the perfect way to continue her legacy in the community. The Sandra W. O'Rourke Scholarship Fund will benefit a Danville Area High School graduating senior pursuing post-secondary education that focuses on service, outreach, or providing care to others.
"Education was something my mother valued and encouraged in the people she helped," explains Dr. O'Rourke. "In many ways, I wish we would have started this fund while she was alive—she loved getting to know people and helping them figure out the best path forward as they achieved their life goals. We hope this scholarship presents new opportunities to local students while encouraging lives of service, kindness, and compassion."
In addition to the new scholarship fund, the O'Rourke's established the Terry and Sandy O'Rourke Family Fund years ago to support pressing current and future needs in the Danville community. Contributions can be made to both funds online (search "O'Rourke"), or mail to the Community Giving Foundation, Attn: [Fund Name], 725 West Front Street, Berwick PA 18603.
Danville is an affiliate of the Community Giving Foundation, which manages nearly 300 charitable funds and makes grant investments throughout the region to improve the quality of life in the Central Susquehanna area.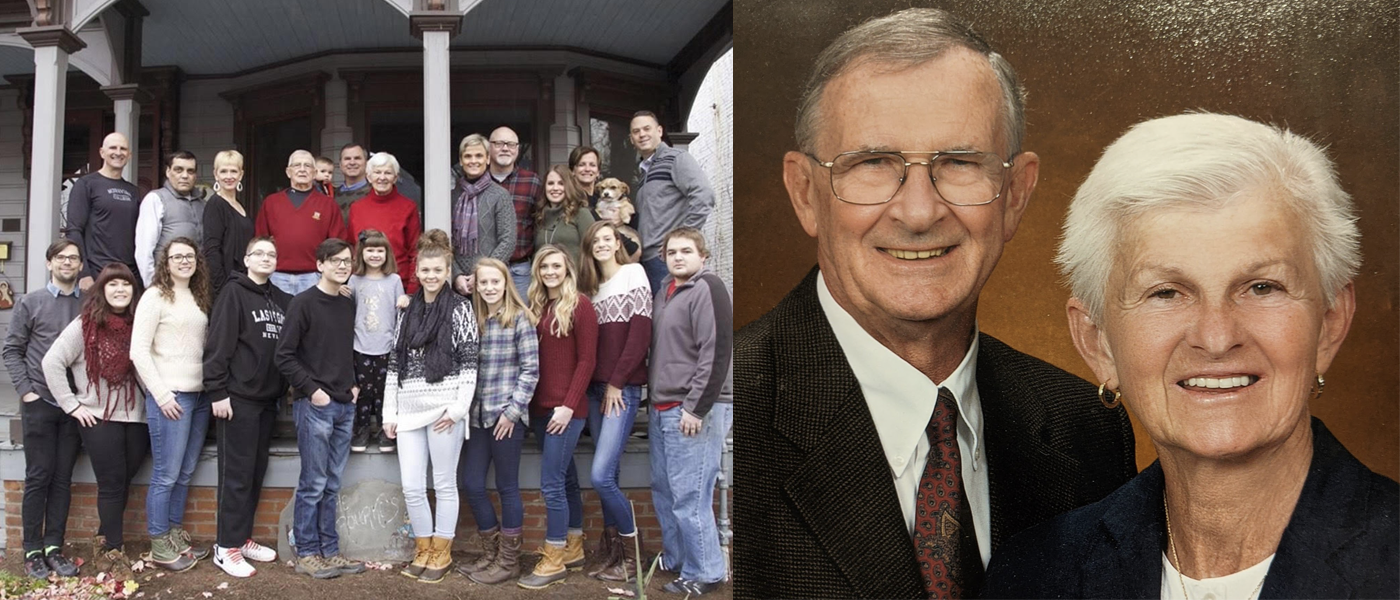 The O'Rourke Family (L); Dr. Terence O'Rourke, Sr. and Mrs. Sandra O'Rourke (R)