March 5, 2020
The Central Susquehanna Community Foundation hosted its Annual Meeting at The Barn at Frosty Valley in Danville on Wednesday, March 4th. The event was a powerful time of reflection and celebration for another year of community philanthropy and partnerships with generous donors and organizations in our community. Under the theme "Let the Stories Continue," the Foundation focused on the philanthropic spirit of the local community and how each person has a story of community giving that matters.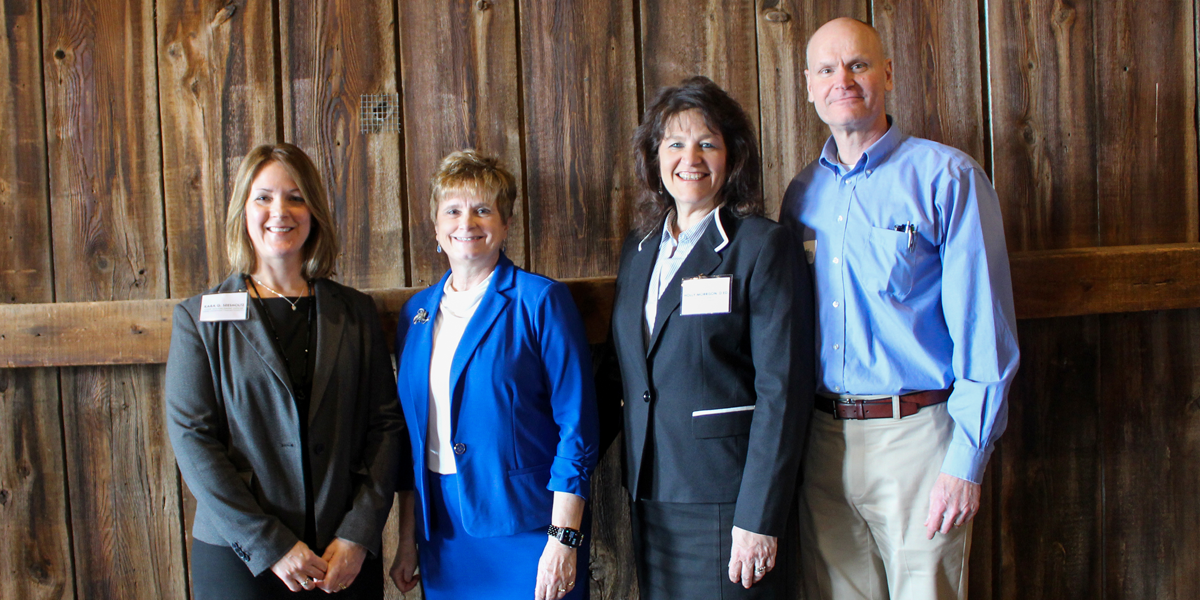 Holly Morrison, D.Ed., Central Susquehanna Community Foundation president and CEO, first shared highlights from the past year, including a 22.1% annual rate of return for 2019, the highest in the Foundation's history. Twenty-five new funds were created through the Foundation in 2019, and more than $2.9 million in gifts were received. The grants and scholarships program invested nearly $3.3 million back into the communities served by the Foundation. After these highlights, guest speaker and new fundholder Conaley Visneski (Danville) spoke about her dad and the way his legacy continues in the community through the establishment of the Ennis-Visneski Fund.
And the stories continue! Guests were prompted to share stories of community giving around their tables as they reflected on how we are all connected. After these conversations, the microphone was passed around the room as moving stories were told. From teaching the next generation of philanthropists to supporting veterans; from providing resources to under-served young moms to honoring family members—a true sense of "good" was felt in the room.
Kara G. Seesholtz, the Foundation's chief advancement officer, closed the event with comments on the importance of our collective philanthropy to continue the good work the Foundation champions:
"We each have a story of community giving. Whether you are the giver or the receiver or simply a witness to the generosity of those around you, our community is connected through the heart of philanthropy. Thank you for partnering with the Foundation and contributing to our story. We look forward to growing our impact as the stories continue in 2020!"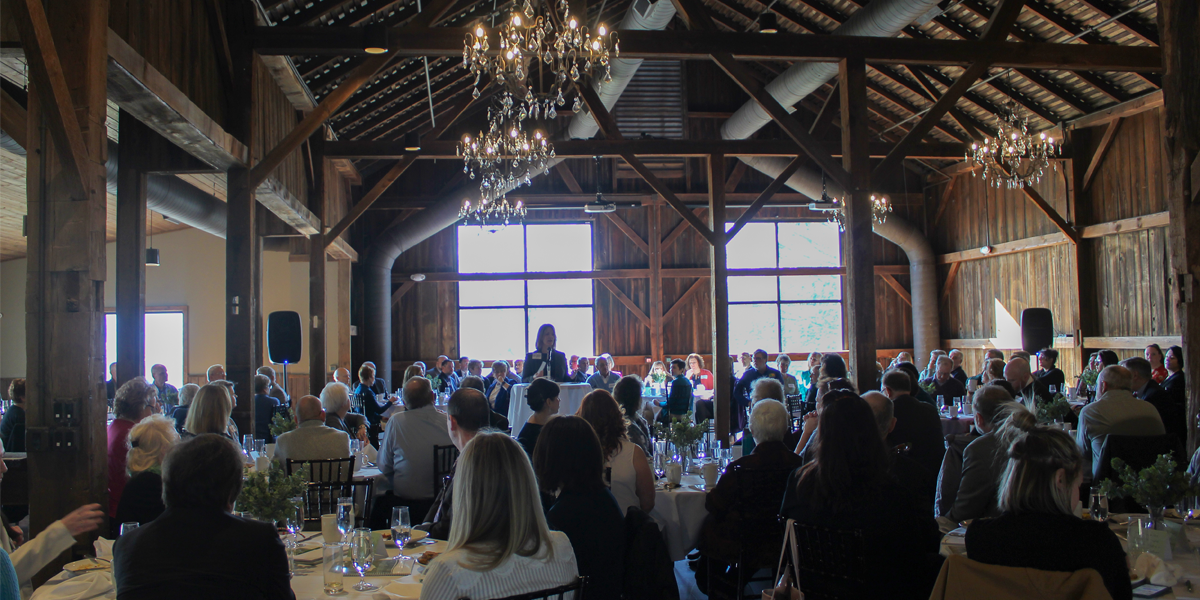 The Central Susquehanna Community Foundation manages more than 280 charitable funds and makes grant investments throughout the region to improve the quality of life in the Central Susquehanna area. The Foundation partners with regional affiliates including the Berwick Health and Wellness Fund, Bloomsburg Area Community Foundation, Danville Area Community Foundation, Selinsgrove Area Community Foundation, and Sunbury Area Community Foundation. View the 2019 Annual Report here.