February 13, 2020
The Central Susquehanna Community Foundation is pleased to announce the creation of a new field of interest fund, established by an original Foundation board member. The Bittenbender-Henry Fund will provide grants to support community programs and projects benefiting residents of the Shickshinny and Northwest Area School District service area.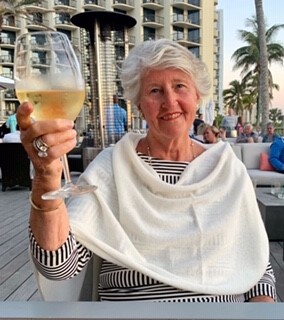 Freddie Bittenbender-Henry is no stranger to the Community Foundation. As a member of the Foundation's founding board of directors, she understood the way generous hearts can make a difference in improving local communities both now and in the future. Together with a small group of hospital board members, Freddie helped negotiate the sale of the Berwick Hospital to a for-profit organization, which created a $28 million endowment to forever benefit the greater Berwick area.
When the opportunity for family to honor her life and work arose, Freddie turned to the Foundation to meet her charitable goals and create the largest community impact. The Shickshinny and Northwest areas are near and dear to Freddie's heart. Her desire was to support community engagement opportunities, local projects and nonprofits that help these residents. As a field of interest fund, the Bittenbender-Henry Fund will continue to serve this community in perpetuity by annually making grants in her family name.
"Freddie represents the quintessential philanthropist. Her connection with the Foundation began with its inception over 20 years ago. She helped to give our Foundation life and served as a role model and mentor to those of us brought onto the Board in its earlier years. We are excited to work with Freddie again as she creates a legacy through a fund that means a great deal to her and her family," explains Holly Morrison, president and CEO.
Contributions can be made to this Fund online at csgiving.org, or mail to the Community Giving Foundation, Attn: Bittenbender-Henry Fund, 725 West Front Street, Berwick, PA 18603.