July 25, 2019
The Central Susquehanna Community Foundation is excited to announce the creation of an agency endowment fund for Leadership Susquehanna Valley (LSV), whose mission is to provide education and programming to build and strengthen the skill sets for emerging and established leaders in the Susquehanna Valley region. The fund will equip LSV with a steady stream of revenue to help them grow their programs, particularly through scholarships for young professionals, small business owners, and nonprofit organizations.
"Leadership Susquehanna Valley is committed to raising up community leaders who are actively engaged with nonprofits. We hope to see many more graduates of the LSV program and want to prevent money from ever becoming a barrier to leadership development in our community," explains Chris Berleth, LSV Executive Director.
The Central Susquehanna Community Foundation is honored to work with LSV through the establishment of their fund, and is no stranger to their educational impact in the community. Over the years, three Foundation employees have completed LSV's leadership program. On their partnership, Chris Berleth writes, "The Foundation's reputation, commitment to growing its staff through leadership programs, and work in the Greater Susquehanna Valley made it a natural partner with our organization."
The Foundation looks forward to the increased opportunities the LSV program will have to ignite passions, inspire positive action, and improve the quality of life in the community through the creation of its agency fund.
"Leadership Susquehanna Valley has a vision for the future in developing community leaders – the annual investment they make in local professionals interested in fostering their leadership skills is critical and inspiring to businesses in the area. We are more than excited to collaborate with LSV as they plan for the perpetuity of their mission," states Holly Morrison, D.Ed., CSCF president and CEO.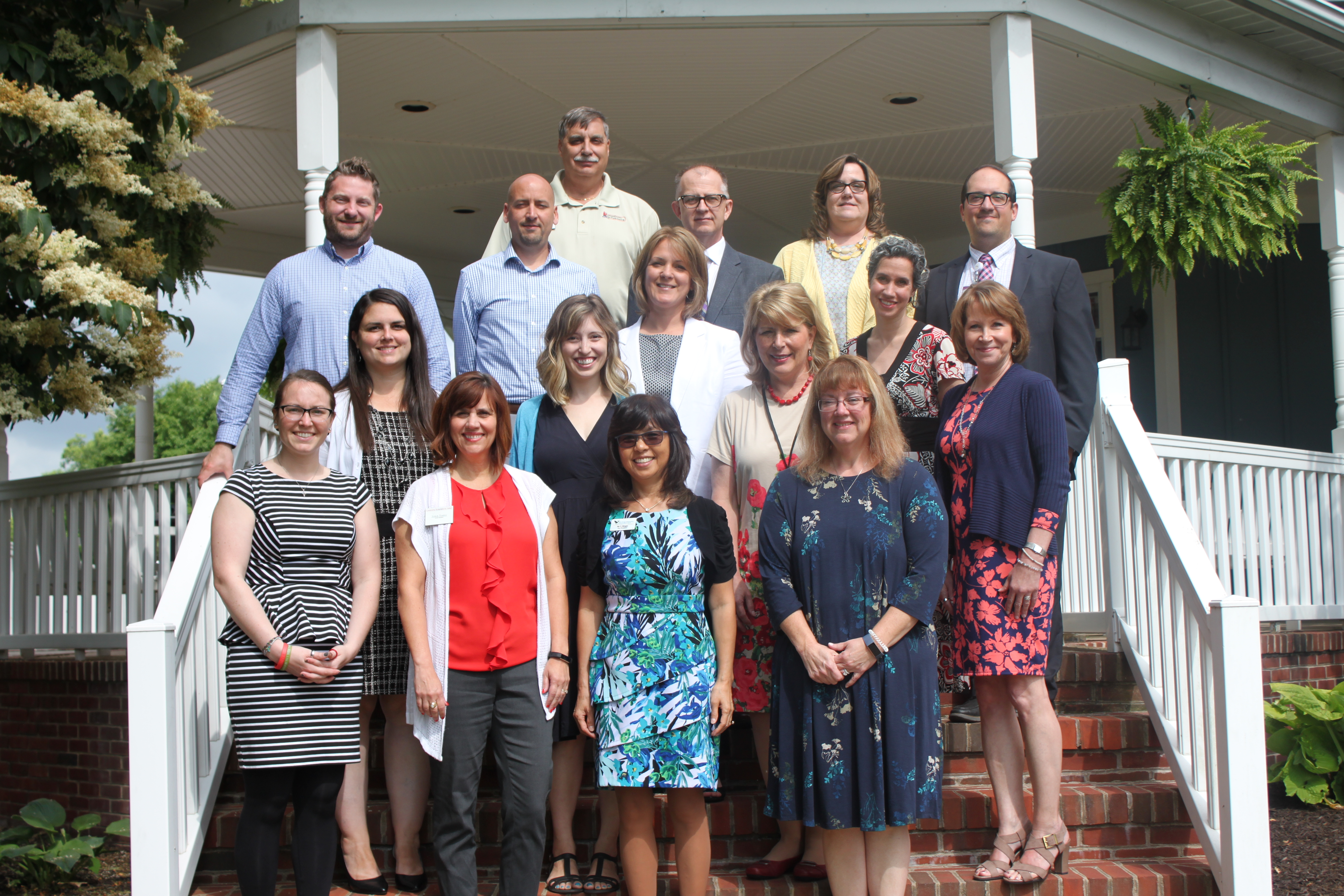 Contributions can be made to this fund online at csgiving.org, or mail to the Central Susquehanna Community Foundation, Attn: Leadership Susquehanna Valley, 725 West Front Street, Berwick PA 18603.
Pictured at left, the 2018/2019 Leadership Susquehanna Valley Board of Directors.