May 14, 2019
The Central Susquehanna Community Foundation is excited to announce the creation of a new donor-advised fund. Established by Denny Peters in memory of his parents, Roy and Iris Peters, and maternal grandparents, Sterling and Jennie Souder, the Souder/Peters Fund will provide grants for charitable purposes in the Columbia County area.
Denny Credits his parents and grandparents, both of Nescopeck, with teaching him the many important lessons he learned throughout his childhood and early adult years. He describes them as honest people that believed success was earned through hard work and treating others with respect and kindness. His mother and grandmother always kept him striving to do what was right, while his father—a mechanic—and his grandfather—a carpenter—taught him the value of hard, honest work.
"Growing up was a fantastic experience. My parents and grandparents always supported whatever goals I set for myself," explains Denny. "They were always there for me, which mattered more than anything."
As a way to honor the impact they had on his life, Denny has established a named fund to create a lasting legacy for the Peters and Souders in the community where he was raised. "I hope that the establishment of this fund will give other young people—especially those without positive mentors—an opportunity in life to reach their goals."
"Columbia County is very fortunate to have residents like Denny Peters. We are excited to assist him in creating a legacy of philanthropy—honoring those family members dear to him, his family name, and his community," states Holly Morrison, Foundation president and CEO.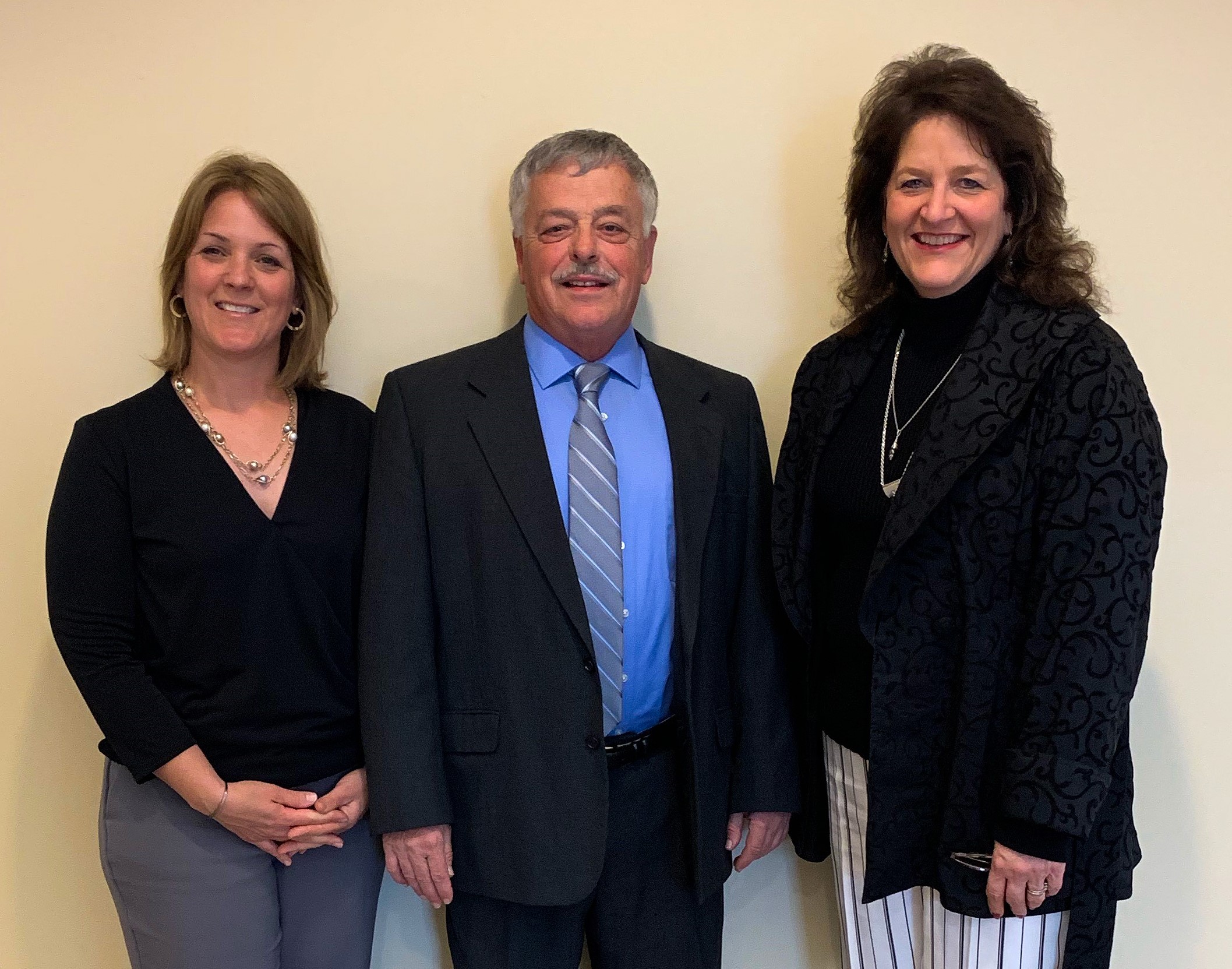 Contributions can be made to this fund online at csgiving.org, or mail to the Central Susquehanna Community Foundation, Attn: Souder/Peters Fund, 725 West Front Street, Berwick PA 18603.
In photo, L to R: Kara G. Seesholtz, CSCF chief advancement officer; Denny Peters, fundholder; Dr. Holly Morrison, CSCF president and CEO.