April 26, 2019
Volunteers in Philanthropy (VIP) announces grant awards totaling $14,000 to local charitable nonprofits and government agencies. The awards were granted through the Volunteers in Philanthropy Fund which is administered by the Central Susquehanna Community Foundation.
VIP focused its funding decisions on programs that provide direct impact and service to Berwick area residents. Grant recipients include:
Berwick Area School District – Students Overcome and Achieve Through Running (SOAR) Program, $3,000
Berwick Area YMCA – Day Camp and Summer Food Program, $4,000
Berwick Borough – 2019 Summer Concerts, $1,000
Beyond Violence, Inc. – Security Doors, $3,000
For the Cause – Berwick Student Food Security, $3,000
About Volunteers in Philanthropy
The mission of Volunteers in Philanthropy is to improve the quality of life for Berwick area residents. The goals are enriching volunteerism and making meaningful grant investments. During the past several years, VIP members have participated in the following Berwick and surrounding area activities: Relay for Life, Christmas Parade, Foundation mailings, Berwick Retirement Village, Elmcroft, Bonham Nursing Home, and poinsettia plants delivered to Berwick Hospital Center patients. A Golf Tournament is VIP's annual fundraiser and is scheduled to be held on Friday, May 24, 2019, at the Berwick Golf Club. Golf tournament proceeds support VIP's annual grantmaking and their charitable work in the community. Since 2010, VIP has granted over $70,000 to Berwick area charities.
If you would like to join or participate in the Volunteers in Philanthropy, please contact Robert Foster, VIP chairperson, at [email protected].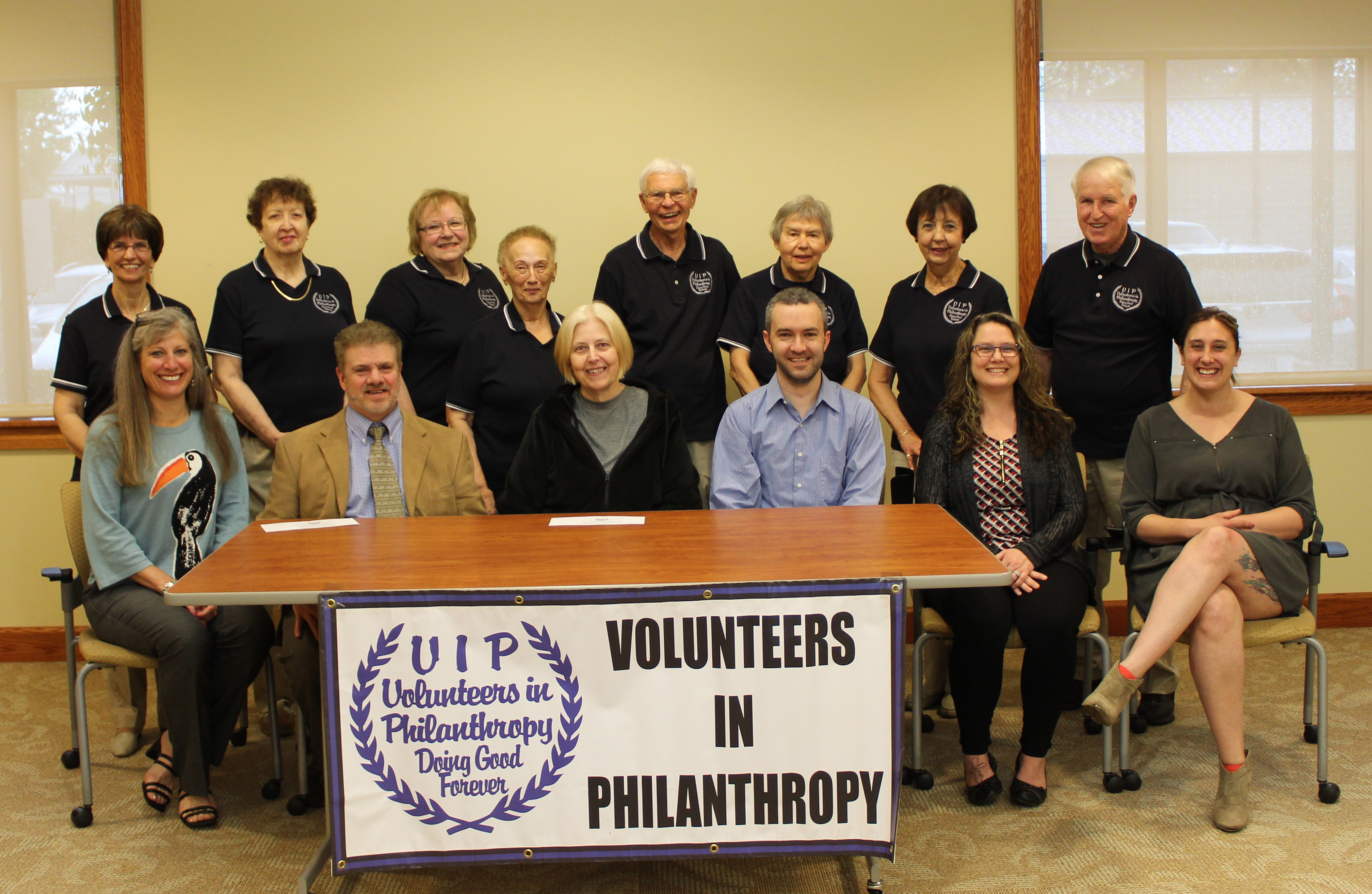 VIP Committee Members and grant recipients pose after the awards ceremony on April 26, 2019. Front row L to R: Jodi Walp, Berwick Area School District; Nick Pajovich, Berwick Area YMCA; Nancy Sborz, Berwick Borough; Damian Scoblink, For the Cause; Jennifer Frantz, Beyond Violence; Stephanie Aurand, Beyond Violence. Back Row L to R: VIP Committee Members Donna Berlin, Ralphine Traugh, Sharon Hess, Pauline Smith, Robert Foster, Carole Foster, Ferne Krothe, Dale Krothe.