A Message from Our President and CEO
"The whole is greater than the sum of its parts." This famous Aristotle quote certainly holds true as we reflect on our past year. When individual parts are connected to form one entity, they are wroth more than if the parts were in silos. The team at Community Giving Foundation (CSCF) has come to appreciate that the Foundation is greater in its success because of the sum of its parts. Without board members, affiliate board members, fundholders, donors, grantees, and Foundation friends, we could not have had the remarkable 2018 year that we are so proud to highlight below.
We are working with a new affiliate. Welcome aboard Bloomsburg Area Community Foundation! We are excited to announce this new partnership as we unite with their advisory committee to enhance the lives of the people who are served in the greater Bloomsburg area.
Regional unrestricted giving fulfills the Foundation's mission of enhancing the quality of life across the valley. We held our first regional Impact Symposium this past June at Bucknell University, which provided an opportunity to bring more than 120 representatives from nonprofit agencies together to network, learn, collaborate, and provide take-away benefits of new ideas, strategies, connections, and resources. Taking the lead on this special convention expanded our role to nonprofit organizations in our region who are working so hard to make a difference for so many important causes.
In addition, CSCF introduced its first grantround for the Regional Impact Fund to meet the ever-changing needs across the five and one-half counties that we serve. Through this unrestricted fund, the Foundation was able to award $50,000 to 11 nonprofit organizations with amounts ranging from $1,000 to $10,000.
We have made phenomenal strides launching our first giving circle. The Women's Giving Circle hosted their first grant awards ceremony this past March in Lewisburg where we presented $20,000 to local nonprofit organizations supporting women and girls through our region. These grants are helping agencies whose primary role is to reduce domestic violence, advocate for girls and teens in the child welfare dependency system, enhance enrichment and self-advocacy programs for women, and encourage safe dating, just to name a few.
Youth in Philanthropy (YIP) continues to grow and expand. Eight schools were involved this year and more will be added in the near future. The meaning of philanthropy and the opportunity to participate in grantmaking is the focus of this program. Last year, each school created their own video which was housed on our website and school teams were prompted with the opportunity to solicit votes for best video. This was an extraordinary opportunity presented to our students to promote youth in philanthropy and provide a resource to the public.
On the evening of our holiday party, the staff of Community Giving Foundation announced that we are officially 20 years old. The very first meeting of what was then the Berwick Health & Wellness Foundation occurred in November 1998. At the end of 2018 we began the celebration of 20 years of philanthropy—20 years of investing into the many wonderful communities that our Foundation represents, encompassing the goal of improving and enriching the lives of those we care most about.
Thank you for being the catalysts in helping us to be stronger over the last 20 years. Celebrating is a good thing for us to do; it helps us to realize how good we have it, and it helps others discover who we are.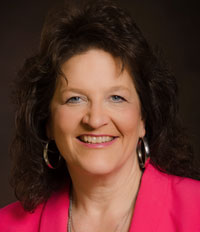 M. Holly Morrison, D.Ed.
President and CEO
Central Susquehanna Community Foundation