February 25, 2019
The Central Susquehanna Community Foundation is pleased to announce the hire of Katie Simpson in the new staff position of communications and events associate. In this role, Katie will coordinate and implement strategy for all communications, including website content, social media, leveraging events and public relations messages, and collateral/marketing materials to consistently articulate the Foundation's mission.
A native of Bloomsburg, Katie is excited for the opportunity to impact her local and surrounding communities:
"Partnering with initiatives that are meeting needs and strengthening the community where I live–that's what drew me to the Foundation. To be a small part of the many ways the Foundation invests in the community is such an honor, and I look forward to shining a light on the generous hearts of so many involved in this organization."
Katie holds a B.A. in marketing from Eastern University (Philadelphia), and has previous experience working in nonprofit marketing. She most recently filled the role of director of development and institutional awareness at Columbia County Christian School (Bloomsburg).
The new communication position joins the following CSCF staff: Dr. Holly Morrison, president and CEO; Al Meale, chief financial officer; Kara G. Seesholtz, chief advancement officer; Christine Orlando, senior program officer; Karri Harter, administrative assistant/programs; and Tricia Missien, office manager.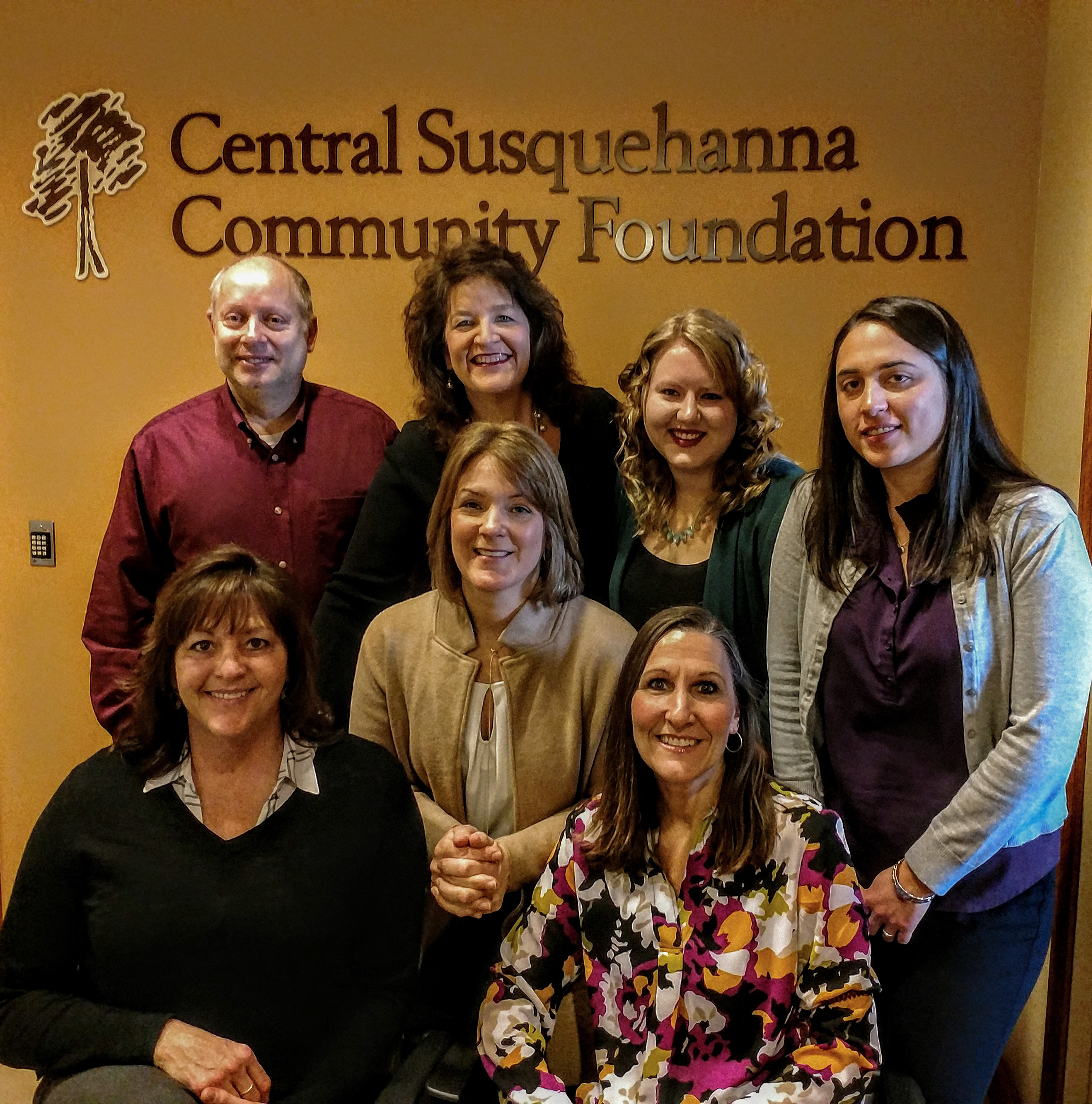 The Central Susquehanna Community Foundation manages more than 260 charitable funds and makes grant investments throughout the region to improve the quality of life in the Central Susquehanna area. CSCF partners with regional affiliates including the Berwick Health and Wellness Fund, Bloomsburg Area Community Foundation, Danville Area Community Foundation, Selinsgrove Area Community Foundation, and Sunbury Area Community Foundation.
CSCF Staff
Back Row (L to R): Al Meale; Dr. Holly Morrison; Katie Simpson; Christine Orlando.
Front Row (L to R): Karri Harter; Kara G. Seesholtz; Tricia Missien.