February 11, 2020
The Central Susquehanna Community Foundation (CSCF) recently welcomed two new board members to its Board of Directors.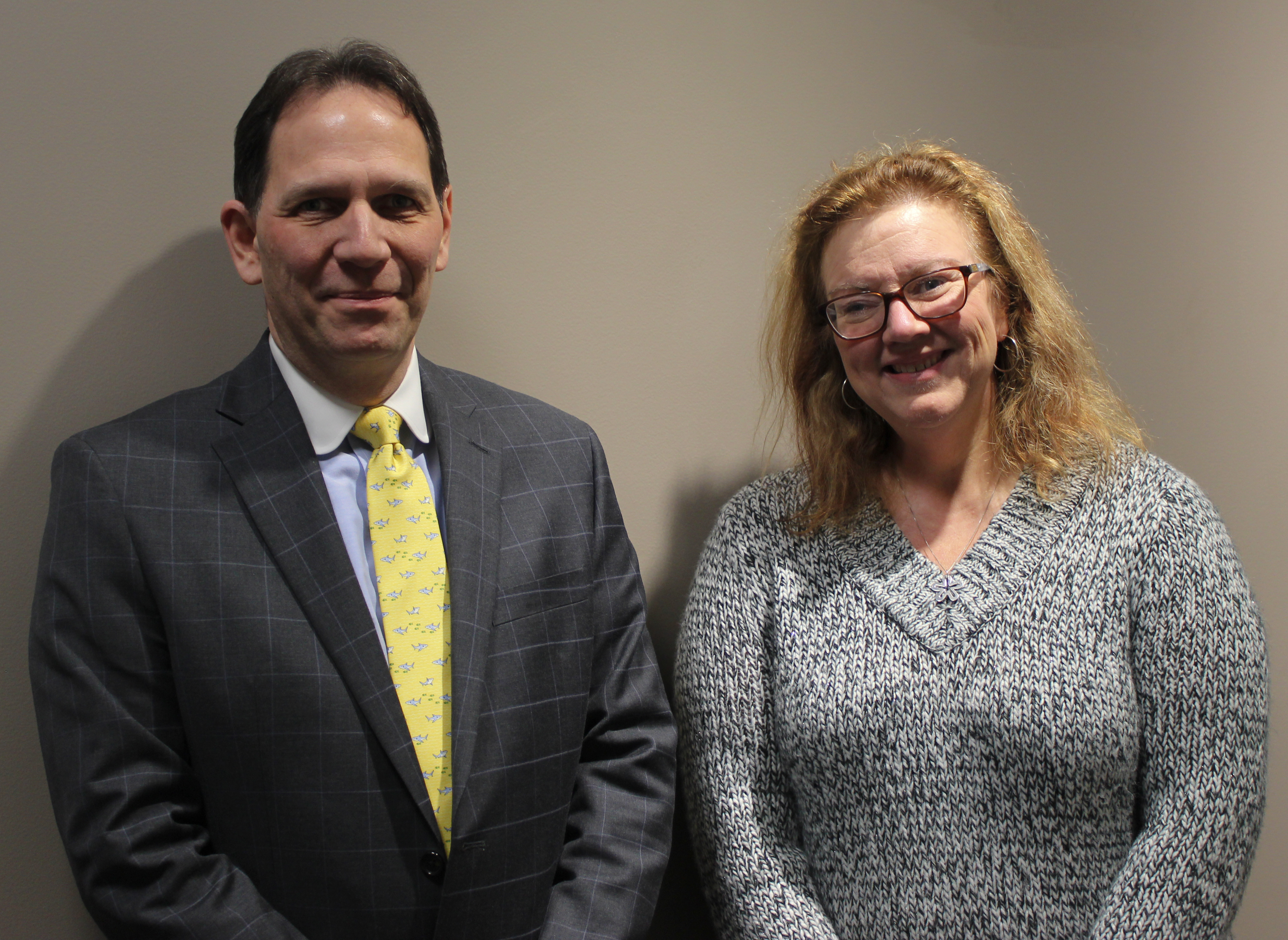 Julie Eriksson is a graduate of Middleburg High School and York College of Pennsylvania. She has a Bachelor of Science degree in Business Management with a concentration in Human Resource Management, and she is a graduate of the Dale Carnegie and Leadership Susquehanna Valley program. Julie is part-owner of Kreamer Feed, Inc., where she has served as the corporate secretary/treasurer since 2003. Her past career experiences include work in human resources, sales, and marketing positions.
Along with her work for Kreamer Feed, Julie enjoys giving back to the community. She has served on many local boards, including the Greater Susquehanna Valley Chamber of Commerce, Agricultural, Athena, and Ambassador committees, the Penn State Cooperative Extension, Snyder County Red Cross, St. Peter's Lutheran Church council, Leadership Susquehanna Valley, and the Selinsgrove Area Community Foundation. She has recently joined the Board of Directors for the Snyder County Libraries and was elected to serve on the MiddWest School Board beginning in December 2019. Julie lives with her husband, Daniel, and son, Kristian, in Kreamer.
Michael Goresh is a graduate of Mount Aloysius College and the Pittsburgh Institute of Mortuary Science. He was awarded his diploma in Mortuary Sciences in 1986, passed the National Board Exam of Funeral Directors, and received his State Board license in 1988. Prior to his move to Berwick in 1994, when he became the president and supervisor of the Berwick branch of Mayo Funeral Home, Inc., Michael was employed at several funeral homes in the Richland, PA and Pittsburgh, PA areas.
Aside from serving the Berwick community as a funeral director, local organizations also hold Michael's interests. He currently participates in Kiwanis as President, maintains a seat on the advisory committee for the Berwick Health and Wellness Fund of CSCF, and regular membership with the Pennsylvania Funeral Director's Association, the National Funeral Director's Association, Central PA FDA, Train Collectors of America, Lionel Collectors Club of America, and "R" Club, the Maria Assunta Society, Berwick Area Chamber of Commerce, and the Berwick Golf Club. Michael lives in Berwick with his wife, Rosemary. They have two daughters.
The CSCF Board of Directors is a diverse group of individuals that broadly reflects the geographic footprint of the Foundation's service area, which includes Columbia, Lower-Luzerne, Montour, Northumberland, Snyder and Union Counties. In addition to the two new board members, the board is represented by: Timothy Apple, chair; Nancy Marr, vice-chair; John Thompson, treasurer; Jeff Cerminaro, secretary; Robert Albertson, O.D.; Richard Cashman; Peggy Fullmer; Jeff Hollenbach; John Kurelja, Ed.D.; Greg Martz; Connie Tressler; and Wendy Tripoli.
The Central Susquehanna Community Foundation manages more than 280 charitable funds and makes grant investments throughout the region to improve the quality of life in the Central Susquehanna area.