Nancy J. Marr, Steering Committee Chair
President and Owner of Marr Development Companies in Bloomsburg
Nancy is the President and Owner of Marr Development Companies, a boutique real estate developer in Bloomsburg, Pennsylvania. In addition to having a strong presence in the local real estate market, her company specializes in the construction and leasing of Veterans Affairs Outpatient Clinics, with facilities in several cities across the nation.
A CPA for 30 years, Nancy began her career in public accounting with the firm of Ernst & Young in Pittsburgh. After obtaining a master's degree in Health Policy and Management, she worked for several years as a healthcare consultant for Laventhol & Horwath in Philadelphia and Parente Randolph in Wilkes-Barre, PA. She then joined the executive management team of the Guthrie Clinic in Sayre, PA, where she was responsible for all managed care activity for its 220 physicians. During those years, her company was growing, and in 1997, she became a full-time entrepreneur.
Active in several community organizations, Nancy is a board member and past treasurer of the Columbia County Industrial Development Authority, a clarinetist and treasurer of the Catawissa Military Band, a member of the board of directors of the Central Susquehanna Community Foundation, and she is the landlord representative on the Borough of Berwick's Landlord Ordinance Appeals Board. She also serves the Diocese of Scranton on its Annual Appeal Leadership Donor Committee, and in 2017, became the first woman appointed to the First Keystone Community Bank Board of Directors.
Nancy is an honors graduate of Penn State University and the Harvard T.H. Chan School of Public Health, where she received a full academic scholarship. She and her husband, John, reside in Turbotville on the Marr family farm. Whenever possible, she enjoys gardening, music, exercise and travel.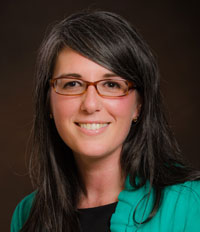 Athena Aardweg
Community Services Manager at the Northeastern Pennsylvania Alliance (NEPA Alliance) in Pittston
Since February 2018, Athena has served as the Community Services Manager at NEPA Alliance, providing support to the Nonprofit and Community Assistance Center and the NEPA Grantmakers Forum. In this role, Athena coordinates capacity building efforts, customized fundraising reports and operational support services to nonprofits and grantmakers in helping them more effectively fulfill their missions through obtaining access to resources designed to meet their unique needs. She is also responsible for providing technical oversight of grant submissions for the region's Federal Appalachian Regional Commission requests, ensuring applications are accurate and compliant with process guidelines.
Before joining NEPA Alliance, Athena worked in a variety of roles for organizations across the state, including Information and Referral Specialist in Pittsburgh, Regional Housing Coordinator covering Northeast PA and most recently as the Executive Director of the Northern Columbia Community and Cultural Center in Benton. Having spent the past decade studying and working for a variety of organizations rooted in charitable functioning, Athena's insight and compassion for what it takes to operate all levels of this sector is expansive.
Passionate about the central role nonprofits play in making our communities a healthier, more inclusive space, Athena is currently an Advisory Member of the Berwick Health and Wellness Fund Committee and a founding member of the Women's Giving Circle at the Central Susquehanna Community Foundation. She holds a Master's Degree in Social Work and a Master's Degree in Public Administration, with a focus on Nonprofit Management, from the University of Pittsburgh.
On the rare days that quiet time arises, Athena delights in creating delicious healthy foods, spending time in nature, practicing yoga, reading, snuggling with animals, and enjoying the simplicity of a hot cup of tea.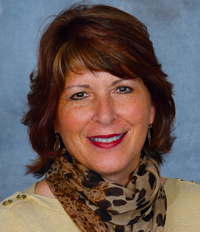 Linda Brown
Chief Administrative Officer for Service 1st Federal Credit Union in Danville
Linda Brown has worked in the financial services industry for 30 years. She is currently the Chief Advancement Officer for Service 1st Federal Credit Union in Danville, PA. Starting her career in marketing and human resources, her scope of knowledge has expanded to also include training, security, information systems, facilities and member service. Linda is an inaugural member of the Filene Research Institute's i3 group focusing on ideas, innovation and implementation to advance the credit union movement.
Linda is a graduate of Bloomsburg University with a Bachelor of Science degree in Communication Studies, and has earned her Master's in Instructional Technologies. She is an active volunteer in her community. She serves as Treasurer for the Ronald McDonald House of Danville. Other volunteer activities include the Bridges Out of Poverty, Danville Area Community Foundation, Leadership Susquehanna Valley, the Global Women's Leadership Network, Montour County Industrial Development Authority, Soroptimist of Montour County, and various activities with her church. She enjoys trying new recipes, spending time with her dog, Dottie, and traveling with her husband, Terry.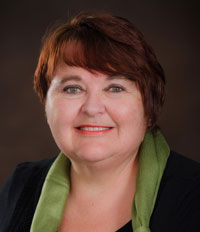 Kathy Jeremiah
Grants Manager, Northumberland County Planning and Economic Development
After working in various departments/entities at the Geisinger Health System for 3- years, Kathy decided to make a drastic change in her career path. She worked first in the Northumberland County court system, then as Tourism Director and finally in the Planning Department. In 2015, Kathy worked simultaneously as the department director and the grants manager while the County was searching for an economic specialist. In 2016, she was again able to devote full-time to her passion—grant writing. Kathy's greatest accomplishment in the last nine years is receiving over $4,000,000 in grants to build the Anthracite Outdoor Adventure Area located in Coal Township.
Kathy was born and raised in Shamokin where her parents operated a business for 38 years. Kathy married her high school sweetheart and last year they celebrated their 41st anniversary. They have two children, Brian and Kristy, and three grandchildren. Rounding out this close-knit family is her daught-in-law, Kyle, and son-in-law, Joe. Kathy and her husband, John, reside in Paxinos. She is a Eucharistic Minister at the Queen of the Most Holy Rosary Church in Elysburg. In the summer months, you will find Kathy poolside, either at the campground pool or her backyard pool. Her love of water was reflected in teaching water aerobics for 12 years at Shamokin Area High School's indoor pool. In addition to relaxing at their camper, Kathy loves to travel and read, but most of all spend time with her grandchildren.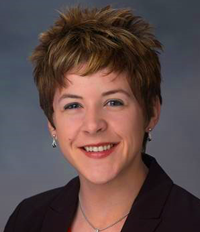 Brianna Apfelbaum Kula, Esq.
Co-Founder of Apfelbaum Kula, P.C.
Brianna ("Brie") was introduced to the prospect of a legal career at the age of 8, when she accompanied her father, Michael M. Apfelbaum, for "take your daughter to work day". She accompanied him to the Northumberland County Courthouse, where Michael introduced her to Judge Barry F. Feudale, and the father and daughter observed her first trial. Throughout her middle school, high school, and college years, Brie actively assisted her father with various law firm tasks. Brie joined the law firm of Apfelbaum, Apfelbaum, and Apfelbaum in 2009, where she worked closely with her father and her husband, Michael J. Kula, in representing a wide variety of clients in diverse legal matters. She co-founded Apfelbaum Kula, P.C. in 2016 with Michael. From the firm's inception, Sidney Apfelbaum has been Of Counsel, and together Brie, Michael, and Sidney have the goal of continuing the family tradition of practicing law in Central Pennsylvania.
Since moving to Sunbury in 2009, Brie has volunteered her time and talents in a wide array of community-oriented organizations and initiatives. She has enjoyed serving in various capacities with the SUN Soroptimists, United Way, Sunbury's Revitalization, In., Women's Leadership Council, and others.
In her downtime, Brie enjoys participating in bicycle rides, traveling, reading books and blogs, and most importantly, spending quality time with her husband, family, friends, and pets.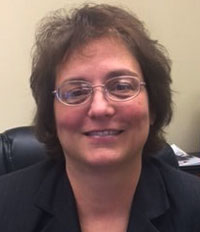 Patti Leighow
Co-Owner of Freas Farm Winery in Summerhill
Born and raised in New Jersey, Patti attended Bloomsburg University and obtained her undergraduate degree in Finance. Upon graduation, she returned home for 18 months before permanently relocating to the central Pennsylvania area. During that time, she earned her MBA from Rutgers University.
Patti's background includes a combination of industry, education, and entrepreneurial ventures. She was able to bring 15 years of her lending and accounting background into her classroom, then returning to California University of Pennsylvania to obtain her Master's in Educational Leadership. Coming full circle, she returned to Bloomsburg University to acquire her Supervisory Certificate in Curriculum and Instruction. In the past, Patti has held the administrative positions of Assistance Principal, Principal, Business Manager, and is currently employed as the CEO of Susq-Cyber charter School.
In 2015, she pursued a life-long goal of opening a winery. Patti is co-owner of Freas Farm Winery located in the Village of Summerhill outside of Berwick. She has two children—Emily, a recent graduate of Millersville University, and Scott, a senior at Villanova University.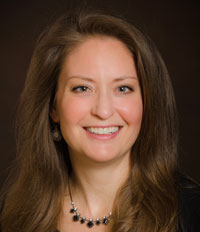 Jessica Martz
Jessica is a native and resident of the Berwick Area, where she lives with her husband and two daughters. She is regularly involved in school and community activities and has most recently enjoyed serving the Berwick Historical Society as an active tour guide fo the Jackson Mansion.
Jessica graduated Summa Cum Laude from Wilkes university with a Bachelors in Music Education. She has taught at Sullivan County High School, where she was the director of the concert, jazz, and marching bands. She has also taught music education at Columbia County Christian School in the K-8th grades and acted as head choreographer for the school's musicals for 11 years. For the past eight years, Jessica has held the position as the first woman to direct the Catawissa Military Band, a 140-year-old organization devoted to entertaining the Susquehanna region with quality music. In addition to her musical endeavors, Jessica is a regular at the Berwick YMCA, avid gardener, bee-keeper, and amateur organic chef. She is a strong organizational leader with the ability to inspire those around her. She has dedicated her life to family, community and advocating for the oppressed.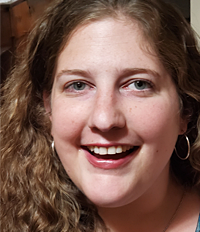 Abigail Morrison
Abigail (Abbie) graduated with a Bachelor of Arts Degree in Communication Studies from Bloomsburg University. After graduating from BU, she embarked on a journey to obtain her Master's Degree in Communication Arts from Marywood University. Abbie's nonprofit work experience includes working at CSCF and Camp Victory. At the inception of the Women's Giving Circle, Abbie chose to join the Grants Committee in an effort to hone her various development skills from previous professional roles. She realized from an early age that she had two true passions - philanthropy and communications. Being chosen to join the WGC Steering Committee was yet another opportunity to mold these passions together to make our region a better, brighter place!
In her spare time, Abbie enjoys making memories with family, spending time with her beloved service dog, Jiffy, as well as attending concerts and traveling. She is also in the process of authoring a children's book, and has aspirations of entering the field of higher education in the near future.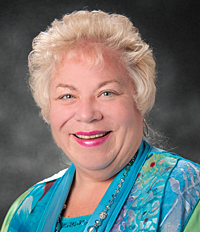 Pam Stetler
Past Owner of Stetler Insurance Associates
For the past 25 years, Pam has owned and operated her insurance agency, located in Danville. Her agency represented ERIE Insurance along with other companies since 1981, when her father started the agency. She sold her agency in 2017, and is currently enjoying retirement.
Pam was born and raised in Danville, and moved to New Jersey in 1974 to pursue an accounting career. while living in New Jersey, she worked for two Fortune 100 companies as their accounting manager. She also received her MBA in Finance. In 1992, she made the decision to switch careers from accounting to insurance when she moved to Danville.
Pam is very active in her community with service projects. She feels it is very important to give back to her community, both monetarily and volunteering time. She sits on numerous boards, many with the same mission and goals as the Women's Giving Circle. Now that she is retired, Pam is more involved in her community than ever.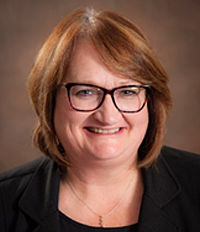 Deb Templeton
Chief of System Services for Geisinger
Deb Templeton has been with Geisinger since 1981, and is currently the Chief of System Services. In her role, she is responsible for operations of the health system's support areas that serve the health system's clinical enterprise that includes the hospitals; a multispecialty group practice including physicians, researchers and advanced practitioners; primary and specialty clinic sites, urgent care and after-hours clinics; outpatient surgery centers; home and hospice services; ambulatory and retail pharmacies, school of medicine and Geisinger's non-clinical support areas including the health plan. She is also responsible for ISS Solutions, Inc., consisting of two for-profit businesses, ISS Solutions and the Pine Barn Inn.
Deb has oversight of the supply chain, enterprise pharmacy and support services including environmental and food services, facilities and constructions management, guest services, security, emergency management, and print management. She drove the creation of the Enterprise Pharmacy, pulling all the pieces of pharmacy together from across the System into a cohesive group to manage the total costs of pharmaceuticals across the System. This included integration of the health plan pharmacy as well as supply chain services. During this time, the pharmacy team has been recognized for several national awards, including Pharmacist of the Year, and recognitions for multiple pharmacy medication management programs. During her tenure as VP of Supply Chain, Deb and her team achieved status in the Top 25 Supply Chains nationally by Gartner, as well as several other supply chain innovation accolades. Deb is recognized as an early pioneer in the user of data standards in the healthcare supply chain.
Deb serves on the editorial advisory board of Healthcare Purchasing News, is the Vice President of the Board of Hospical Central Services Inc., Secretary and Hr Committee Chair for Service First Federal Credit Union, Board Member of Maria Joseph Manor and Geisinger Medical Management Corporation, Women's Giving Circle, and Treasurer of Bellwether League, Inc.
Deb has a Master's Degree in Health Administration from University of Scranton and a Bachelor of Pharmacy degree from Duquesne University. She maintains pharamcy licensure in both Pennsylvania and Florida.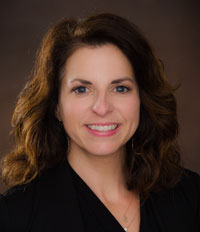 Joanne Troutman
President and CEO of Greater Susquehanna Valley United Way
Joanne is the President and CEO of Greater Susquehanna Valley United Way in Sunbury, PA, where she assumed her role in 2015. Having graduated in 2000 from Susquehanna University with a degree in journalism, she began her career as a general assignment and health reporter for The Daily Item in Sunbury. She then worked for over 9 years at her alma mater, Susquehanna University, in Alumni Relations and then Development.
In 2009, she became director of development for Evangelical Community Hospital in Lewisburg, PA. Together with her team, she helped to lead the Hospital in a comprehensive campaign that raised more than $18 million in support of annual programs, endowment and the Surgical and Cardiovascular Expansion project. Three years before joining United Way, Joanne realized a long-time dream, becoming the first director of resource development for Camp Victory, a camp in Millville, PA serving children with special needs from all over the country.
Throughout the last 15 years, Joanne has also been a freelance writer, taught as an adjunct at Susquehanna University and served as a fundraising and strategy consultant for various small nonprofits through her business CRAVE consulting. She has also been a volunteer, committee member and board member for many organizations, including Lewisburg Downtown Partnership, Herr Memorial Library, the Ronald McdDonald House of Danville, and various youth sports organizations. She is proud to be a 2011 graduate of Leadership Susquehanna Valley.
Joanne lives in Mifflinburg, PA with her husband, Dave, and two sons, Max and Eli.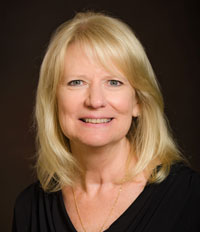 Elaine A. Woodland
President and CEO at First Keystone Community Bank
Elaine has been in the Banking industry since 1981. She has held various positions throughout her banking career, beginning as a Teller, CSR, Credit Analyst, Business Development Officer, Commercial Loan Officer, Director of Lending, and Chief Operating Officer. In 2018, she was the first woman appointed as President and CEO in the 154-year history of First Keystone Community Bank.
Elaine is a graduate of Tamaqua Area High School, Bloomsburg University, and Stonier Graduate School of Banking, including Wharton Leadership Certificate. She currently holds a Board position for the Columbia Montour Chamber of Commerce, and is a member of Berwick Women's Civic Club.
Elaine resides just outside of Berwick with her husband, Chip, and their cat, Oliver. Her hobbies include NASCAR racing (attending, not driving), attending NY Giants football games, and cooking. Elaine just completed her 24th year volunteering as an Ambassador for Pocono International Raceway, conducting VIP tours of the raceway and garage area.
Fun Fact: Many ears ago, Elaine drove a golf cart at the raceway carrying the late, great NASCAR driver Dale Earnhardt Sr., and they crashed into his son, Dale Jr.'s, golf cart. "It truly wasn't my fault!"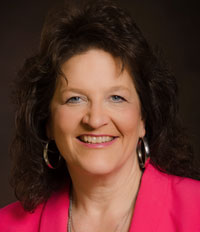 M. Holly Morrison, D.Ed.
President and CEO at Central Susquehanna Community Foundation
Holly has spent the last 30 years in public education with most of her time in administration. Working with parents, teachers, and students as a principal and curriculum director was her passion for many years until she was given the opportunity of a lifetime. Holly now has the overall strategic and operational responsibility for the Foundation's staff, programs, expansion, and execution of its mission. She works closely to develop, maintain, and support her strong Board of Directors while supporting each of the affiliate boards—Selinsgrove Area Community Foundation, Sunbury Area Community Foundation, Danville Area Community Foundation, and Berwick Health and Wellness Fund. She leads, coaches, and develops a high-performance management team to ensure effective systems and regularly evaluates program components as to measure successes that are then communicated to the proper stakeholders. In addition, she oversees grantmaking and investments, analyzes return on investments and represents the Foundation externally.
Holly's accomplishments include obtaining her doctorate in 2012 (which she thought might never happen) and being presented with the Athena award from the United Way (which introduced her to the real world of philanthropy!). She is married to a "very sweet man" for the last 28 years and has two beautiful children—Abbie and Jake. In her spare time, she enjoys listening to and singing disco music, spending time outdoors with her husband, and having a nightcap by the fire.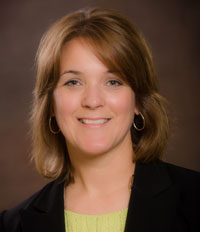 Kara G. Seesholtz
Chief Advancement Officer at Central Susquehanna Community Foundation
Kara was born and raised in Bloomsburg, graduating from Central Columbia and Bloomsburg University with a degree in Communication Studies. An internship with the Children's Miracle Network developed a passion for the nonprofit world. Working at the Central Susquehanna Community Foundation for the last 12 years has been one of her most rewarding life experiences by giving her the opportunity to work with nonprofit organizations and leaders in the community who are serving the needs of our friends and neighbors. In her current role, Kara develops and strengthens foundation relationships by assuring donor stewardship across the region on behalf of CSCF and its affiliates. Prior to joining the Foundation in 2004, she worked in marketing and communications at Geisinger Health Plan.
Together with her husband, Kirk, of 21 years, they have two boys, Ky and Koy, and live in Mifflinville. Within the last few years, their family was blessed with the addition of two dogs, Kopper and Konner. Attending her boys' activities and games is first and foremost. Family time, long walks with friends and her dogs, watching football games, prayer, tasting local wines, being outside, playing games, and singing loudly in the car bring fun, love and peace to a busy and happy life. Go Central, Go Penn State, Go Eagles, Go Phillies!