The Nonprofit Leaders Series provides free professional development opportunities to nonprofit leaders serving Columbia and Montour Counties. The series is designed by the Central Susquehanna Community Foundation in collaboration with the Berwick United Way and United Way of Columbia and Montour County to provide educational outreach.
A variety of topics are offered throughout each year. Interested nonprofit leaders are welcome to attend any and all sessions that are of interest. Nonprofit leaders are encouraged to share feedback and additional areas of interest with the Foundation for future planning.
Please note: due to current funding restrictions, this series is restricted to nonprofit leaders in Columbia and Montour counties. The Foundation is working to identify ways to expand this geographic area in the future.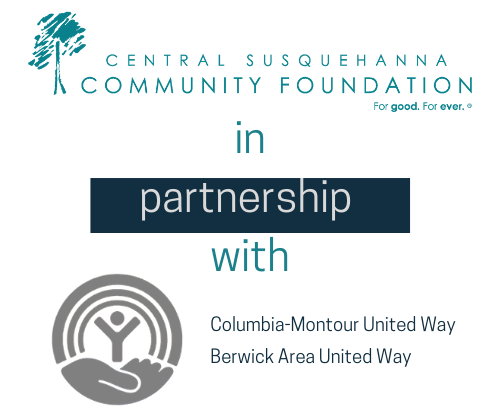 Time Management and Burnout | October 4, 2019
1:00pm – 5:00pm at the CSCF Office and Berwick Brewery
"It takes courage to say yes to rest and play in a culture where exhaustion is seen as a status symbol." (Brene Brown) Learn tips and tricks on how to use time wisely at work and balance busy schedules with demands while still making time for personal time.
Staff Management | November 6, 2019
8:00am – 9:30am at The Exchange in Bloomsburg
Staff management can be one of the toughest parts of nonprofit management. During this session, hear from local business guru Ronn Cort, SEKISUI-SPI, on his staff management philosophies. Take-aways include learning how our employees can be happy AND productive at work.