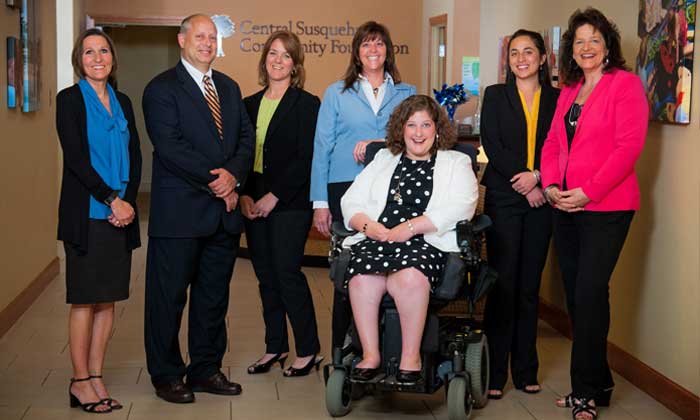 1. Strong Leadership
Established in 1999, the Central Susquehanna Community Foundation connects generous donors with causes they care about – and helps them make an impact whether supporting a specific cause, a local or national nonprofit, or CSCF's grant programs.
2. Trust
We provide wise stewardship of the gifts entrusted to us - through the grants we make and professional investment management of our donors' charitable funds.
3. Investment Performance
The Central Susquehanna Community Foundation's investment performance has been strong, in bad times as well as good. As of 2016, the 10-year annualized return for the Foundation was 6.45%. The keys to the Foundation's investment success are an experienced investment team, access to sophisticated investment vehicles, and a wide diversity of investment types.
4.  Highly-Personalized Giving
We help foster your philanthropy–your way–with our stewardship and expertise. We offer exactly the level of services, expertise, and involvement that you desire, designed in partnership with you, your family, or your business.  We are available in person to help donors fulfill their philanthropic goals.
5. Focus is Local - We Know our Community Well
With deep roots in our local community, we have a broad understanding of local needs and where there are opportunities to invest in innovative solutions that create lasting change.
6. Give a Wide Variety of Assets with Maximum Tax Advantage
You can give cash, appreciated stocks, real estate, or other assets – we accept a wide variety of assets and are able to facilitate even the most complex forms of giving.
7. Events and Programs
The Central Susquehanna hosts frequent events and programs for donors.  Among recent:  Annual Meeting; Youth in Philanthropy meetings; Donor and Grantee luncheons; Community Foundation Week Open House; IMPACT Symposium for nonprofits.
 8. Wide-Ranging Stewardship
The Central Susquehanna Community Foundation manages more than 260 different charitable funds for families, individuals, businesses, community groups, and nonprofit organizations.
9.  Ethical and Legal Standards
The Central Susquehanna Community Foundation complies with all national standards for community foundations. We hold ourselves to the highest ethical and legal standards. We embrace inclusiveness at every level of our organization.
10. Your Gift to the Central Susquehanna Community Foundation is For Good and lasts For Ever.