Community Foundation Week, celebrated November 12-19 each year, recognizes the increasingly important roles community foundations play in fostering collaboration and innovation in local communities. Community foundations are independent public entities that steward philanthropic resources from individual donors, families, and businesses to local nonprofit organizations. They represent one of the fastest-growing forms of philanthropy. The celebration in November was created in 1989 by former president George H.W. Bush to recognize the work of community foundations throughout the United States.
---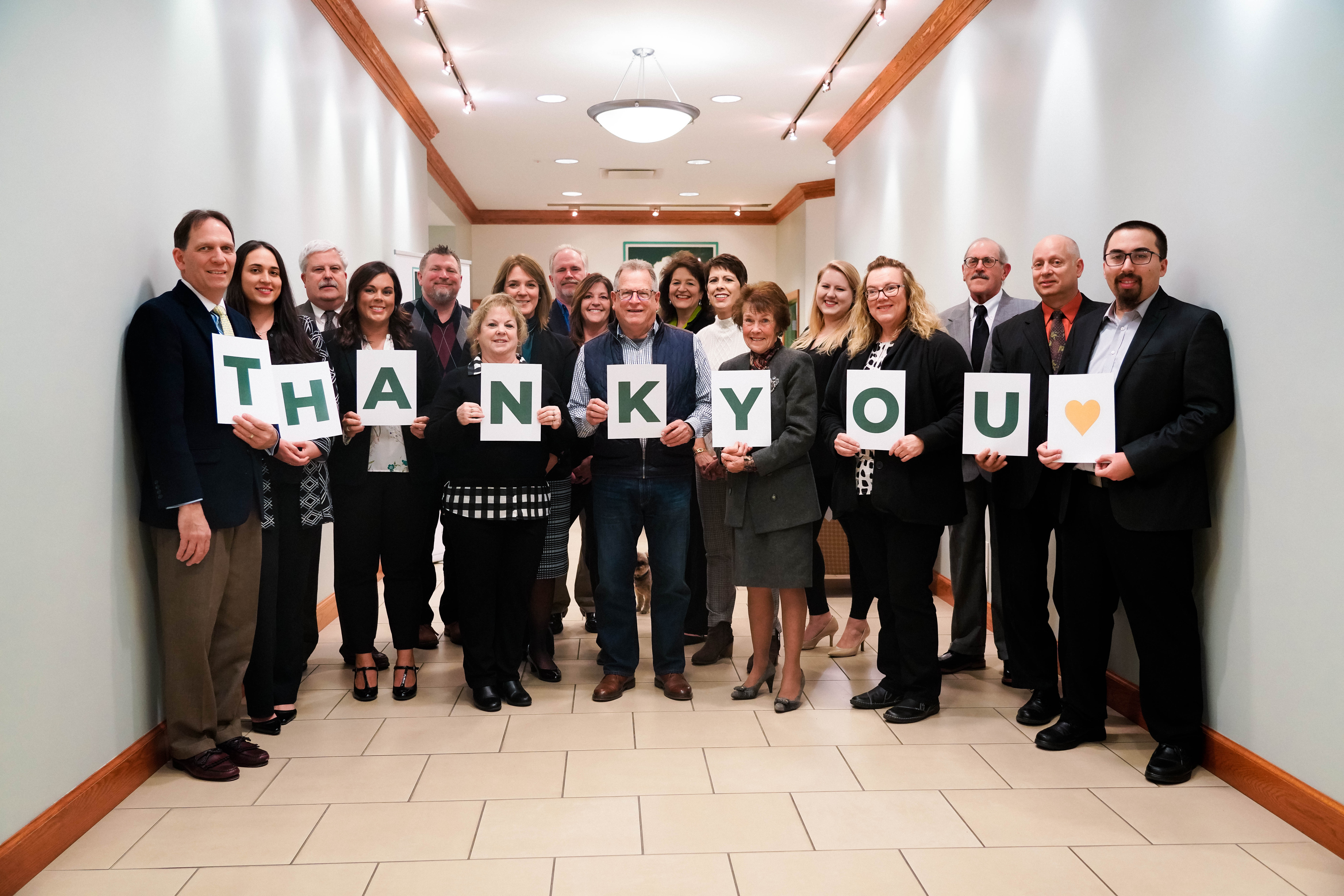 Our Foundation was established in 1999 as the Berwick Health & Wellness Foundation. After several years serving health and wellness initiatives in the greater Berwick area, the Foundation transitioned to a regional community foundation in 2003. Today, Community Giving Foundation has grown to over 325 charitable funds and includes affiliate foundations in Berwick, Bloomsburg, Danville, Selinsgrove, and Sunbury. The Foundation annually provides more than $3 million in grant investments to enhance the quality of life across the Central Susquehanna region.
We are made up of a collection of stories. With a deep understanding of local needs and a commitment to stewardship through personal relationships with our donors, the Foundation can help you turn your own story into a legacy of community giving in our region.
SELFIE CONTEST!
What does community giving mean to you? Celebrate #CommunityFNDWeek with us—you might win a special long-sleeve t-shirt! Download our giving template, fill in the blank, and share a selfie to be entered in a random drawing. The contest will run from November 12-18. Since #CommunityFNDWeek runs seven days, we're giving prizes to seven winners! (Announced on the 21st.)
Here's what you need to do to enter:
Download this template, fill in the blank, and take a selfie!
Post your selfie and tag the Foundation in your post (make sure your photo on Facebook is public so we can see it!)
Bonus entry if you post on Facebook AND Instagram (don't forget to tag @csgiving!)
*Open to US residents only. This giveaway is not sponsored or endorsed by Facebook/Instagram. Important reminder: We will never ask for your credit card information or reach out to you via a separate account when choosing a winner. Winners will be announced on our Facebook/Instagram page.