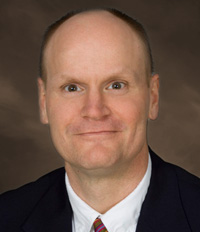 Timothy Apple, Chair
Tim is the Director of Sales at Bimbo Bakeries USA located in Sunbury. After receiving his foundation from the Lewisburg School District, he obtained a Bachelor of Science Degree in Business Administration from Shippensburg University.  He is a member of the Pennsylvania Baker's Association, the Green Dragon Foundation, and serves on the Board of Evangelical Hospital and Northumberland National Bank.  His previous community work included serving on the Union County United Way Board.  Tim was appointed to the Foundation Board in 2013 and lends his expertise to the Governance Committee. Tim resides in Lewisburg with his wife Carol and his family.
Nancy Marr, Vice-Chair
Nancy is the President and Owner of Marr Development, Inc., a commercial, residential, and government real estate office. She attended Penn State University where she received a Bachelor of Science degree in Accounting.  Nancy also received a full academic scholarship to Harvard and received a Master of Science degree in Health Policy & Management.  She is also a certified public accountant.  She is the Treasurer for the Columbia County Industrial Development Authority; Advisory Board member for First Keystone Community Bank- Danville-Bloomsburg; and a member of the Berwick Borough Landlord Ordinance Appeals Board. Nancy resides in Turbotville with her husband John.
John Thompson, Treasurer
John is currently retired as the Vice-President Senior Trust Officer with First Columbia Bank and Trust Co. He was the CEO of the Bloomsburg YMCA and Assistant to the Board of Directors of Bloomsburg. He attended Bloomsburg State College and earned a BS in Business Administration. He is a past member of the Bloomsburg University Foundation; Chair of the Bloomsburg Area Community Foundation; and Treasurer of the Husky Research Corporation. John has two children and resides in Bloomsburg.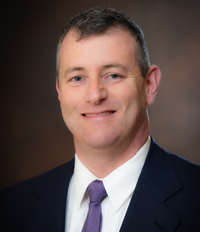 Jeff Cerminaro, Secretary
Jeff is the owner of Walker's Jewelers located in Berwick. He attended Bloomsburg University where he received a B.S. in Accounting after getting his foundation from the Berwick Area School District. He furthered his education by attending Jewelers of America and received Certified Jewelry Store Manager. He then attended Gemological Institute of America in Carlsbad, California, receiving certification in diamond and colored stone grading. Jeff is an active member of St. Joseph's Roman Catholic Church and current president of Holy Family School Board. He is a current member of the Maria Assunta Society, Knights of Columbus and Berwick Elks. He is Berwick Colonial Bank Treasurer, past president and current treasurer of the Berwick Chapter of UNICO National and past president and current member of Big Brothers Big Sisters of Columbia County. Jeff is currently an advisory board member of the Berwick Salvation Army and M&T Bank. He is on the board of directors of the Columbia Montour Chamber of Commerce and a member of the Berwick Downtown Enhancement Committee. Jeff lives in Berwick with his wife, Danielle, and their children, Alexander and Kathryn.
Robert L. Albertson, O.D.
Dr. Albertson is an Optometrist and is the owner of the Albertson Eye Care Center. After receiving his foundation from the Berwick Area School District, he attended Juniata College and obtained his bachelor's degree.  He then attended the Illinois College of Optometry in Chicago, IL and graduated cum laude with his doctorate in optometry.  Bob serves on the American Optometric Association and serves on the Board of Directors for the Central Susquehanna Sight Services.  He also serves on the Board of Directors for the Illinois College of Optometry.  He is a member of the Leadership Circle and the National Glaucoma Society. Participation in community organizations include the Berwick Lions Club where he served as past President and District Officer.  He also served as the Sight Conservation Chairman. Dr. Albertson has been awarded the Optometrist of the Year from the Optometric Association.  Bob was recently appointed to serve as a Director for the Central Susquehanna Community Foundation.  He will serve on the Development Committee for the Foundation. Dr. Albertson resides in Berwick with his wife Lois and his family.   
Richard P. Cashman
Dick Cashman grew up in Berwick and after graduating from Berwick High School, attended Mansfield University. He began his career in the Auditor General's Office until he became a district judge in 1987 for Columbia County District Court 26-3-02 and served four terms. Upon his retirement on December 1, 2009, the Honorable Richard Cashman was appointed Senior Magisterial District Judge for the Commonwealth of Pennsylvania with his term ending December 2019. He has extensive experience in communicating policy to practice including work in police pension funds, municipal audits, pension fund management, and as a trustee for Mansfield University of Pennsylvania. Dick has been recognized professionally throughout his career in various ways and has extensive community involvement including leadership in the following initiatives: United Way, Communities that Care, Big Brothers/Big Sisters, Berwick Anti-Drug Alliance, Columbia County Crime Victims Fund, D.A.R.E., and Boy Scouts of America to name a few. Rich was married to his late wife, Linda, for 29 years. They have two grown daughters, Christine and Colleen
Julie Eriksson
Julie is a graduate of Middleburg High School and York College of Pennsylvania. She has a Bachelor of Science degree in Business Management with a concentration in Human Resource Management, and she is a graduate of the Dale Carnegie and Leadership Susquehanna Valley program. Julie is part-owner of Kreamer Feed, Inc., where she has served as the corporate secretary/treasurer since 2003. Her past career experiences include work in human resources, sales, and marketing positions. Along with her work for Kreamer Feed, Julie enjoys giving back to the community. She has served on many local boards, including the Greater Susquehanna Valley Chamber of Commerce, Agricultural, Athena, and Ambassador committees, the Penn State Cooperative Extension, Snyder County Red Cross, St. Peter's Lutheran Church council, Leadership Susquehanna Valley, and the Selinsgrove Area Community Foundation. She has recently joined the Board of Directors for the Snyder County Libraries and was elected to serve on the MiddWest School Board beginning in December 2019. Julie lives with her husband, Daniel, and son, Kristian, in Kreamer.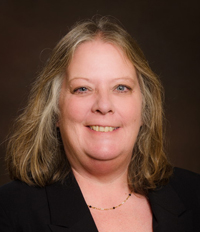 Peggy Fullmer
Peggy is the Vice President/CEO/CFO at the Milton Savings Bank where she has spent her banking career. She received her educational foundation from the Milton Area School District.  She is a board member for the PA Association of Community Bankers and is involved with the Milton Rotary Organization.  In the most recent past, she served on the Chamber of Commerce Board.  She was appointed to the Central Susquehanna Community Foundation Board in 2015 and currently serves on the Audit Committee. Peggy resides in Milton with her husband Gary and their family.
Michael Goresh
Michael is a graduate of Mount Aloysius College and the Pittsburgh Institute of Mortuary Science. He was awarded his diploma in Mortuary Sciences in 1986, passed the National Board Exam of Funeral Directors, and received his State Board license in 1988. Prior to his move to Berwick in 1994, when he became the president and supervisor of the Berwick branch of Mayo Funeral Home, Inc., Michael was employed at several funeral homes in the Richland, PA and Pittsburgh, PA areas. Aside from serving the Berwick community as a funeral director, local organizations also hold Michael's interests. He currently participates in Kiwanis as President, maintains a seat on the advisory committee for the Berwick Health and Wellness Fund of CSCF, and regular membership with the Pennsylvania Funeral Director's Association, the National Funeral Director's Association, Central PA FDA, Train Collectors of America, Lionel Collectors Club of America, and "R" Club, the Maria Assunta Society, Berwick Area Chamber of Commerce, and the Berwick Golf Club. Michael lives in Berwick with his wife, Rosemary. They have two daughters.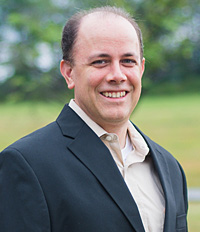 Jeffrey Hollenbach
Mr. Hollenbach is the Executive Vice President of the Susuqehanna Community Bank in West Milton. He attended Lycoming College where he received his bachelor's degree. He is a past Board Member and Treasurer for Leadership Susquehanna Valley; current Corporate Board and Treasurer for the Greater Susquehanna Valley YMCA; CEDS Committee member; Local Loan Review Committee Member; and Local Development Corporation Board Member with SEDA Cog; and Upward flag football coach with the Emmanuel Bible Church. He resides in Northumberland with is wife Jennifer and their family.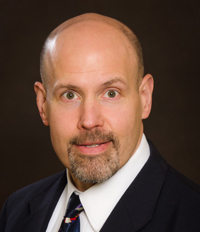 John M. Kurelja, Ed.D.
Dr. Kurelja currently serves as the Chief Academic Officer for the Central Susquehanna Intermediate Unit. He attended Rutgers University where he earned a Bachelor of Science Degree in Environmental Planning and Design and his Master's Degree in Educational Administration. He then pursued his doctoral degree at Penn State University receiving terminal degree in Educational Leadership. John also served as the vice president for the Susquehanna Valley Community Education Project, which is working to bring community college access to the Susquehanna Valley. Finally, John serves on the Boards for the Central PA Chamber of Commerce and the Central Susquehanna Community Foundation Board where he is the Chair of the Regional Impact Fund. John resides in Bloomsburg with his wife Jackie and their family.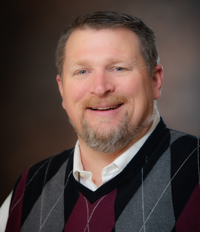 Greg Martz
Greg is the President of Martz Technologies, Inc., located in Berwick. He attended Luzerne County Community College where he received a degree in Electronics Engineering Technology after getting his foundation from the Berwick School District. He then furthered his education pursuing a Bible degree from the Moody Bible Institute in Chicago. He serves as the Board President of the Susquehanna Valley Center of Hope and is the co-host of the Men of the Land Podcast on iTunes. Greg resides in Berwick with his wife, Jessica, and their daughters, Lilly and Milly.
Connie Louise Tressler
Connie is a retired Clinical and Child Psychologist; she practiced many years in the Northern Tier.  After receiving her educational foundation from Mahanoy Joint School District, she earned her Bachelor of Science Degree from Bucknell University and her Master of Science Degree from The University of PA, Philadelphia.  She is involved with the Pennsylvania Psychological Association and the Board of Northumberland County Behavioral Health/Individual Differences (MH/MR).  Connie is the President of the Bucknell University Alumni Board; President of the Board of the Northumberland County Historical Society; Board member of the Susquehanna River Valley Visitors Bureau; Diakon (Tressler Lutheran Social Services); Buffalo Valley Village Foster Care and Adoption, Allentown; and board member of Children Services Center. She has received the Diakon Lutheran Social Ministries Servants Heart Award. Connie resides in Herndon and enjoys hosting family events.
Wendy Tripoli
Wendy runs a solo law practice in Danville and specializes in family, estate and real estate law. Wendy has been practicing law for 21 years and received her Juris Doctorate degree from Widener University. Wendy obtained her Bachelor of Science Degree in Accounting from Bloomsburg University. she previously served on the board at FNB Bank, N.A. and currently serves on Fulton Bank's Northeastern PA Advisory Board. She is also a current member of the Danville Area Community Foundation Board. Wendy is a musician and currently plays the piano for her church choir. She resides in Danville with her husband John. They have two children and three grandchildren.
Director Emeriti
Vern Anderson*, Kendra Aucker, Christina Bason, Robert W. Buehner, Jr., Freddi Bittenbender, Roger J. Davis, John E. DeFinnis, D.D.S., Rev. Frank Demmy*, C. James Ferrigno, M.D.*, Rev. Fred Fields*, Carol Fish, Michael F. Flock, Debra Force, Joseph F. Gegwich, M.D., Senator John R. Gordner, Michael P. Goresh, Roger S. Haddon, Jr., Sally Ann Halblieb, Thomas R. Harlow, Kenneth A. Hart, James L. Hinckley, Jr., Andreae K. Hoosty, Gary Kanouse, M.D., Ferne Soberick Krothe, M. Holly Morrison, John S. Mulka, Elmer D. Robinson, William M. Sadock, David R. Saracino, Joseph J. Scopelliti, Donald W. Shiner, Albert J. Steward, Eugene Sutter*, Kevin Tanribilir, Patricia Torsella, Pamela L. White, Lucille Whitmire*, H.W. Wieder, Jr., Janice E. Wilson, Robert Wise*, Herbert D. Woodeshick, Kevin D. Woodeshick, Jesse C. Woodring*
*deceased
Most photos curtesy of Studio D.